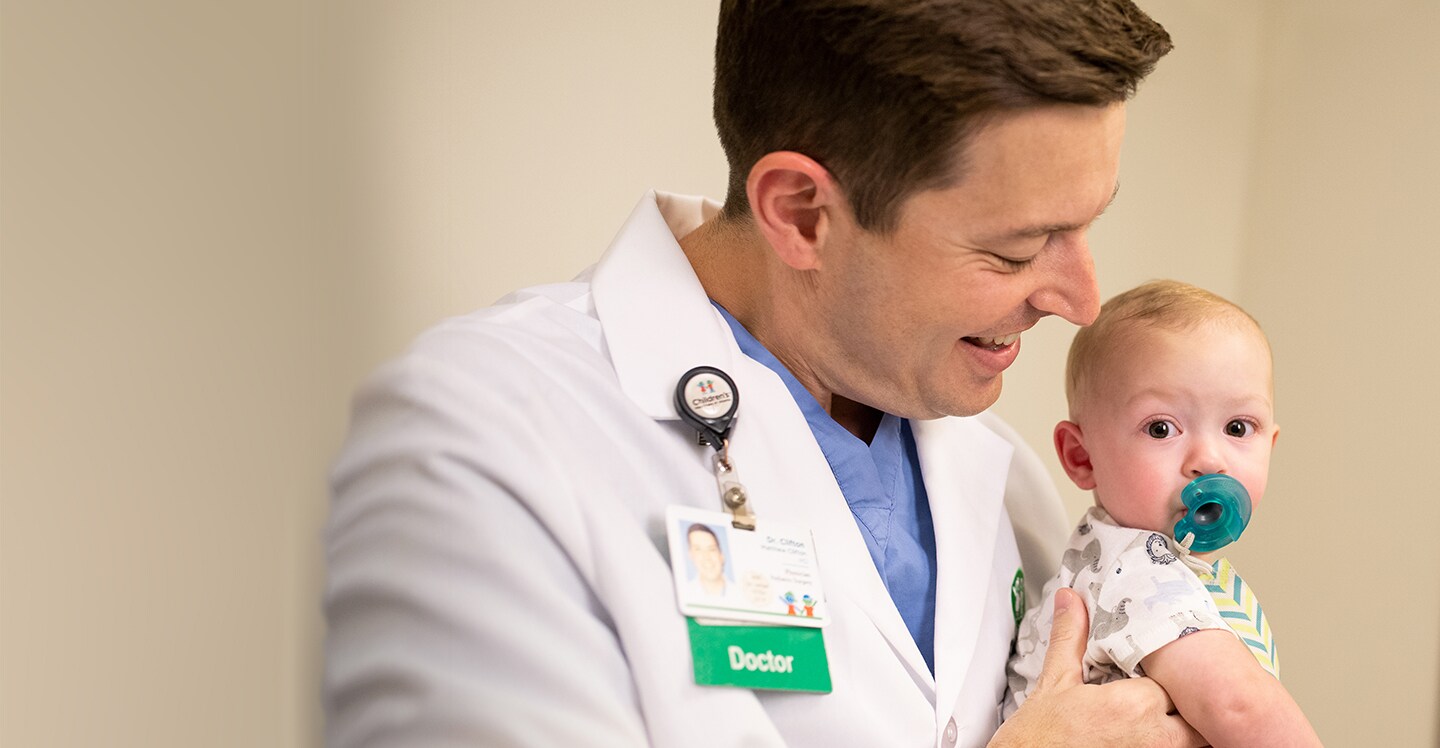 Evidence has shown that children do better when their surgical team specializes in caring for kids. When you walk through our doors, you can take comfort knowing our entire staff, from pre-surgery nurses and technicians to pediatric anesthesiologists and surgeons, has been specially trained to care for your child. Not only that, we perform more pediatric surgeries on kids and teens than any other hospital in Georgia.*
Our team understands how to keep kids and teens safe during surgery. Our physicians are leaders in research efforts to improve outcomes and help kids recover better after surgery. We work with specialists from many different areas to create guidelines for kids and teens who need surgery. These guidelines have helped us reduce complications, better manage post-surgery pain and get kids home sooner.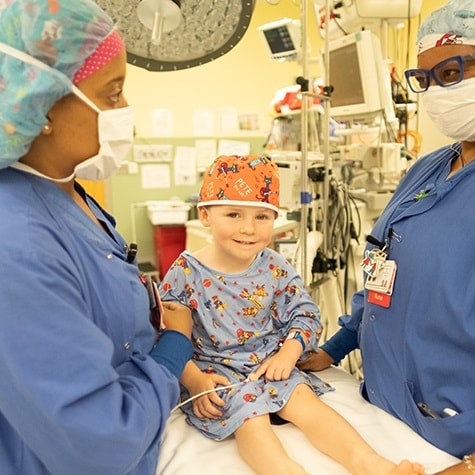 Nationally Recognized Care
We are the first facility in Georgia with a Level 1 Children's Surgery Verification.
We have earned Level 1 status from the American College of Surgeons for Children's Surgery Verification—its highest designation. No other hospitals in Georgia have achieved this level. So when your child needs surgery, you can take comfort in knowing he is in a facility that meets the highest distinction.
Learn more
There are key differences in the size and shape of the airway that can make intubation (inserting a breathing tube before surgery) in children more difficult. It's important to have a pediatric-trained anesthesiologist who knows how to safely provide sleep medicine for each patient. Keeping your child safe and comfortable during and after surgery takes a team that specializes in anesthesiology for kids and teens.
At Children's, your child is guaranteed a pediatric-trained anesthesiologist. Your child will have a member of our anesthesia care team during the entire procedure.
Pediatric Anesthesia
Some facilities can't guarantee a pediatric anesthesiologist for your child—we do.
While some hospitals may not be staffed to meet this need, at Children's, every baby, child and teen receives care from a pediatric anesthesiologist who understands best practices for growing bodies.
Learn more
Our team has specialized experience in all kinds of surgery for children, and we work with other specialists across the Children's system.
Our comprehensive pediatric surgical services include:
Fill out your pre-anesthesia health history forms before surgery
Choose the link for the location where your child is having surgery: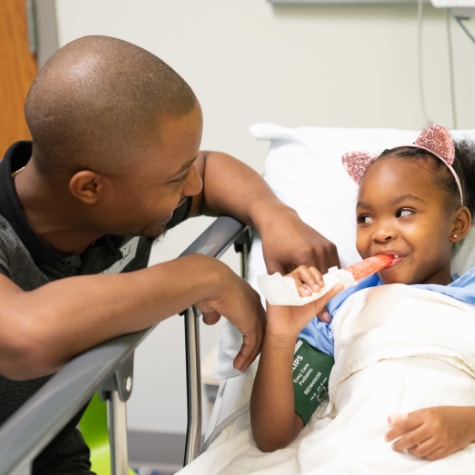 Better Recoveries
Enhanced Recovery After Surgery
Learn how we customize your child's surgery experience to help them have a better recovery and get back to activities sooner.
learn more
How can I prepare my child or teen for having surgery?
Studies show that children cope better with medical procedures when they are well prepared ahead of time. Here are some ways we recommend preparing and talking to your child about his surgery.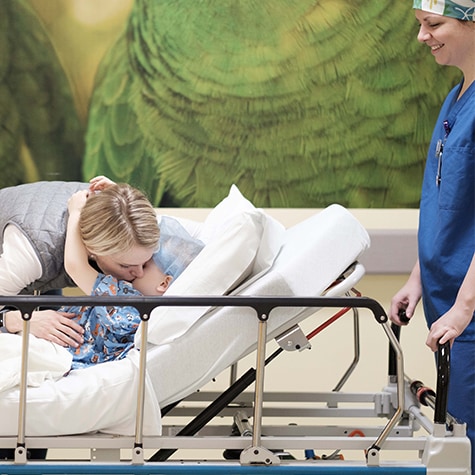 Get Ready for Surgery
See Our Pre-Surgery Checklists
It's important to follow pre-surgery instructions so your child or teen can be as safe as possible during their procedure. Get pre-surgery instructions and tips on preparing for your child's procedure.
Read Instructions
Can I tour the facility before surgery?
To help prepare your child for his procedure, the Child Life departments at Children's at Egleston and Children's at Scottish Rite offer pre-admission tours for those scheduled for medical procedures or surgeries. This tour is geared toward children over the age of 3.
To attend a pre-admission tour, contact:
Children's at Egleston: Ashley McClain, CCLS at 404-785-6325
Children's at Scottish Rite: Sarah Rodgers, CCLS at 404-785-4286
What should I bring if my child needs to stay overnight?
If you're going to stay overnight, we recommend bringing:
Comfort items from home, such as favorite clothes, a special toy or a blanket
A pillow, pajamas or personal items for yourself if you plan to stay with your child (your child will feel more secure with a parent or family member close by)
Snacks from home if desired
Toiletries, such as a toothbrush and toothpaste
What should I bring the day of surgery?
You or your child's legal guardian must come to the hospital with your child, in order to sign papers allowing us to do the surgery.
Before walking out the door to go to the hospital, check to make sure you have:
A list of questions for the doctor or nurse
Any paperwork your child's doctor has given you
Your current insurance card
Your child's regular medicines in their prescription bottles
Your child's favorite blanket, stuffed animal, doll or book
A bottle or sippy cup if your child uses one
An extra pair of clothes for you and your child

If your child is having an orthopedic surgery on the upper (arm, wrist or shoulder) or lower (hips, leg, knee or foot) parts of his body, there may be special types of clothing that need to be brought to wear after surgery. Be sure to follow your doctor's instructions on what to wear after surgery.
We have four locations conveniently located around Atlanta. Click for directions to find your nearest location.
*Georgia Hospital Association (GHA) by hospitals in Georgia, ages 0-18 (2020)