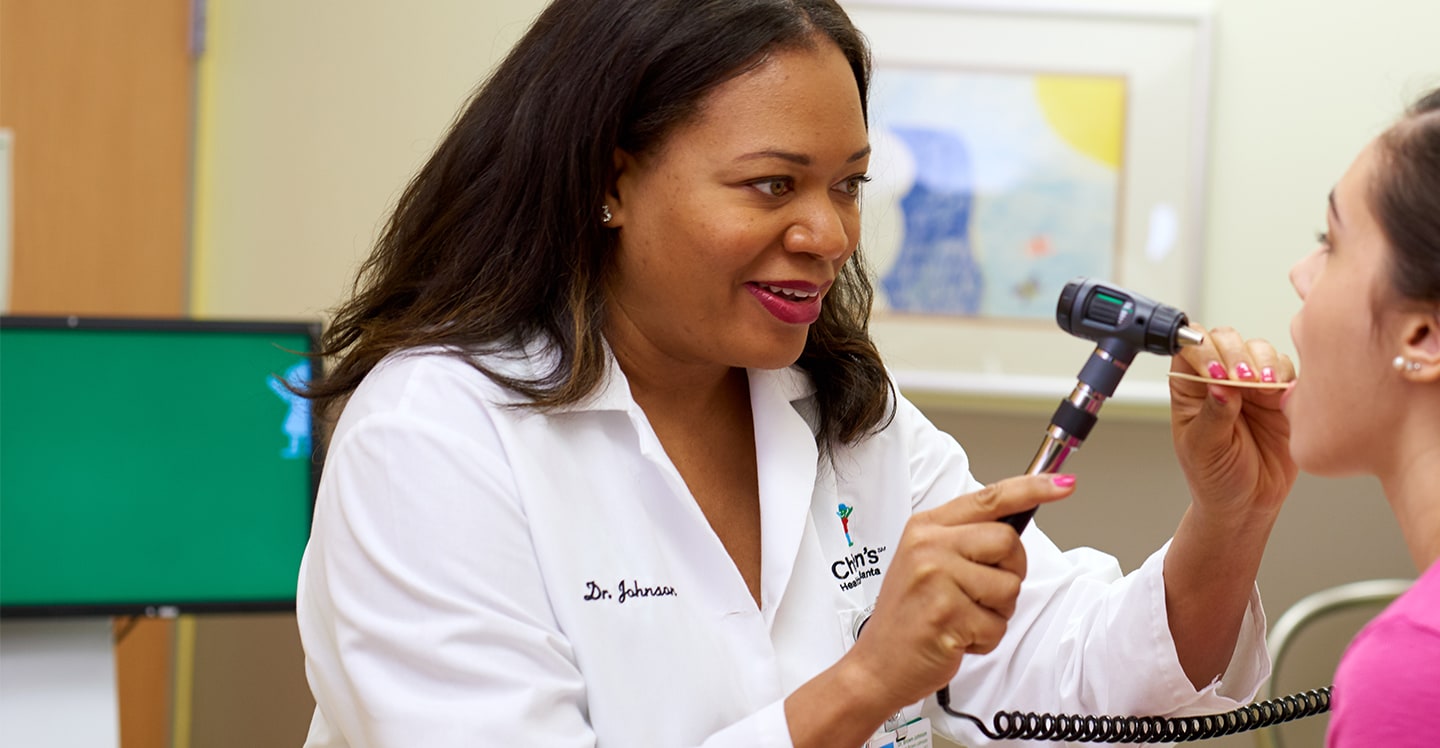 At our pediatric Urgent Care Centers, no appointment is necessary, and walk-ins are welcome. We're open seven days a week, including evenings and holidays.
Monday-Friday: 11 a.m. to 9 p.m.
Saturday and Sunday: 9 a.m. to 9 p.m.
Holidays: 9 a.m. to 7 p.m.
Holidays include New Year's Day, Memorial Day, Fourth of July, Labor Day, Thanksgiving and Christmas.
Hours may be affected by unanticipated circumstances. Check this webpage for real-time updates.
How long is the wait at Urgent Care?
We provide wait times for our Urgent Care Centers to help you choose the Children's Urgent Care Center location and time of day that works best for your family. No appointment is necessary.
SEE WAIT TIMES
We know the last place you want to be with a sick child is in a waiting room. To help you and your family spend less time waiting, we have online scheduling at all of our pediatric Urgent Care Center locations. This allows you to select a time that you would like to come to the Urgent Care Center. Once at the center, you will begin the check-in process. A reserved slot is not a set appointment, and you may have to wait after you come to the center. Patients that arrive with a more serious condition or illness may be seen before you.
Reserving your spot
To reserve your spot, follow these steps:
Go to the Wait Times page to view Urgent Care Centers and wait times.
Select "Save Your Spot" for one of the Urgent Care Centers.
Choose an available arrival time, and give your information. You will receive an email and text message confirmation.
Make sure to arrive on time, or we may have to give your spot to the next family in line.
We accept walk-in patients during business hours at all of our Urgent Care Centers. The best time to bring your child to one of our Urgent Care Centers is during the middle of the day. We are busiest in the mornings, late afternoons and evenings.
Children are not small adults. Unlike most urgent care centers and retail clinics, our pediatric Urgent Care Centers have doctors and nurses who are specially trained to diagnose and treat your growing child or teen. Our doctors can communicate directly with your child's doctor, informing him or her of any test results or procedures that were performed so the doctor can update your child's medical records and provide follow-up care, if needed.
Our pediatric Urgent Care Centers offer:
A pediatrician on staff
Staff specially trained to diagnose and treat children from birth to 21 years old
Walk-in hours seven days a week, including evenings and holidays
Lab and X-ray services to quickly diagnose your child's minor illnesses and injuries with up to 50 percent less radiation than some adult facilities
Fracture care for growing bones, with access to pediatric orthopedic specialists
Access to the Children's network of doctors and pediatric specialists
Electronic submission of prescriptions to your pharmacy
Online scheduling, allowing you to pick a time to arrive and begin the check-in process
Cherokee and Hamilton Creek urgent care centers are temporarily closed
Children's has made the difficult decision to temporarily close our urgent care centers at Cherokee and Hamilton Creek. Note: This decision does not impact the specialty clinics at these locations.