Neurosurgery is a medical specialty that focuses on the prevention, diagnosis, treatment and rehabilitation of medical conditions that affect any portion of the nervous system, which includes the brain, spinal cord, and central and peripheral nervous systems, as well as the cerebrovascular system.

What pediatric neurosurgery conditions do we treat?
The Children's Healthcare of Atlanta neurosurgery team has experience with neurosurgical conditions ranging from the most common to extremely rare. Our multidisciplinary team treats infants, children and teens, and we are trained to understand their physical and emotional needs.

Specific conditions we treat include:
Arteriovenous malformation (AVM)
Benign subdural hygromas
Chiari malformation
Congenital brain abnormalities
Craniosynostosis and associated cranial abnormalities
Head Injury
Intraventricular hemorrhage
Large head (macrocephaly)
Moyamoya disease
Skull fractures
Traumatic brain injury
Intraventricular hemorrhage
Lipomyelomeningocele
Meningitis
Myelodysplasia
Spinal degeneration
Spondylolisthesis
Syringomyelia
Meningitis
Neurocutaneous syndrome
Stroke
Tumors of the nervous system
Our pediatric neurosurgery team works with other specialists throughout Children's to provide comprehensive, effective care for each patient. Treatment is tailored for your child's needs, and we work with you at every stage so you know what to expect. Our team of specialists combines the latest diagnostic, treatment and neuroimaging technology with a caring, child-friendly approach to deliver unique treatment options based on each child's condition and needs.
In addition, our Neurosurgery Program offers many multispecialty clinics for patients who need to see several specialists. These clinics improve the patient experience and allow families easier access to the specialized, coordinated, multidisciplinary care their children need.
Our cutting-edge pediatric neurosurgery equipment
At Children's, we understand that operating on a child or teen is different from operating on an adult. Our skilled team of neurosurgeons is pediatric trained and fully equipped to diagnose, treat and support your child. Additionally, we use specialized, cutting-edge equipment and techniques tailored to provide the care kids need to thrive. These include:
CO2 laser
YAG laser
Neuro-endoscopy
Intra-operative image guidance system for frameless stereotactic surgery
Intra-operative MRI (iMRI)
Microsurgery equipment
Ultrasonography and ultrasonic tissue aspirator
Gamma knife for brain tumor and arteriovenous malformation (AVM)
Interventional neuroradiology for AVM/vascular abnormalities
Intracranial pressure monitoring and continuous cerebral oximetry for head injuries
Stereotactic radiosurgery and radiotherapy
Robotic-assisted steretotactic EEG (SEEG)
Laser ablations
Responsive neurostimulation (RNS) and vagal nerve stimulator (VNS)
Our Comprehensive Programs
Having a child diagnosed with a neurological condition can be an emotional and overwhelming experience. At Children's, our No. 1 priority is to support you and your family. Whether treating a toddler during an emergency or helping a teen through recovery after neurosurgery, we make it our mission to provide the best care—and best experience—for every child. Family is a big part of your child's well-being. Not only are you a vital member of your child's healthcare team; you are a source of security and comfort.
We work to support your whole family while your child is in our care—and after she goes home.
We have one of the largest pediatric neurosurgery teams in the country. Our neurosurgeons are board eligible in neurosurgery and pediatrics, which means they completed additional training in order to care for pediatric patients. We are actively involved in research that we hope will lead to cures for pediatric diseases and are highly focused on the needs of children with diseases of the spine, brain and nervous system. Our Neurosurgery Program is led by Joshua J. Chern, MD, PhD, Division Chief of Neurosurgery.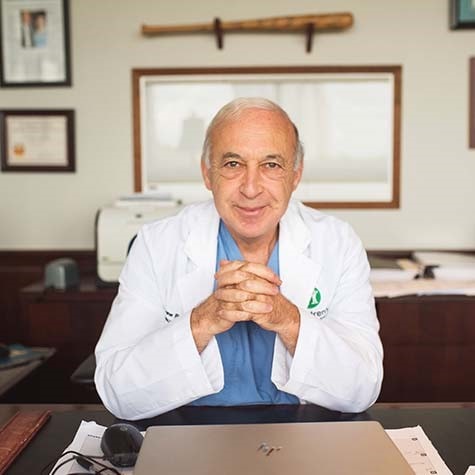 Neuroscience News
Andrew Reisner, MD, has been appointed chairman of the Neurotraumatology Committee for the World Federation of Neurosurgical Societies (WFNS). WFNS represents more than 30,000 neurosurgeons worldwide and works with its member societies to improve worldwide neurological care, training and research.
About Dr. Reisner