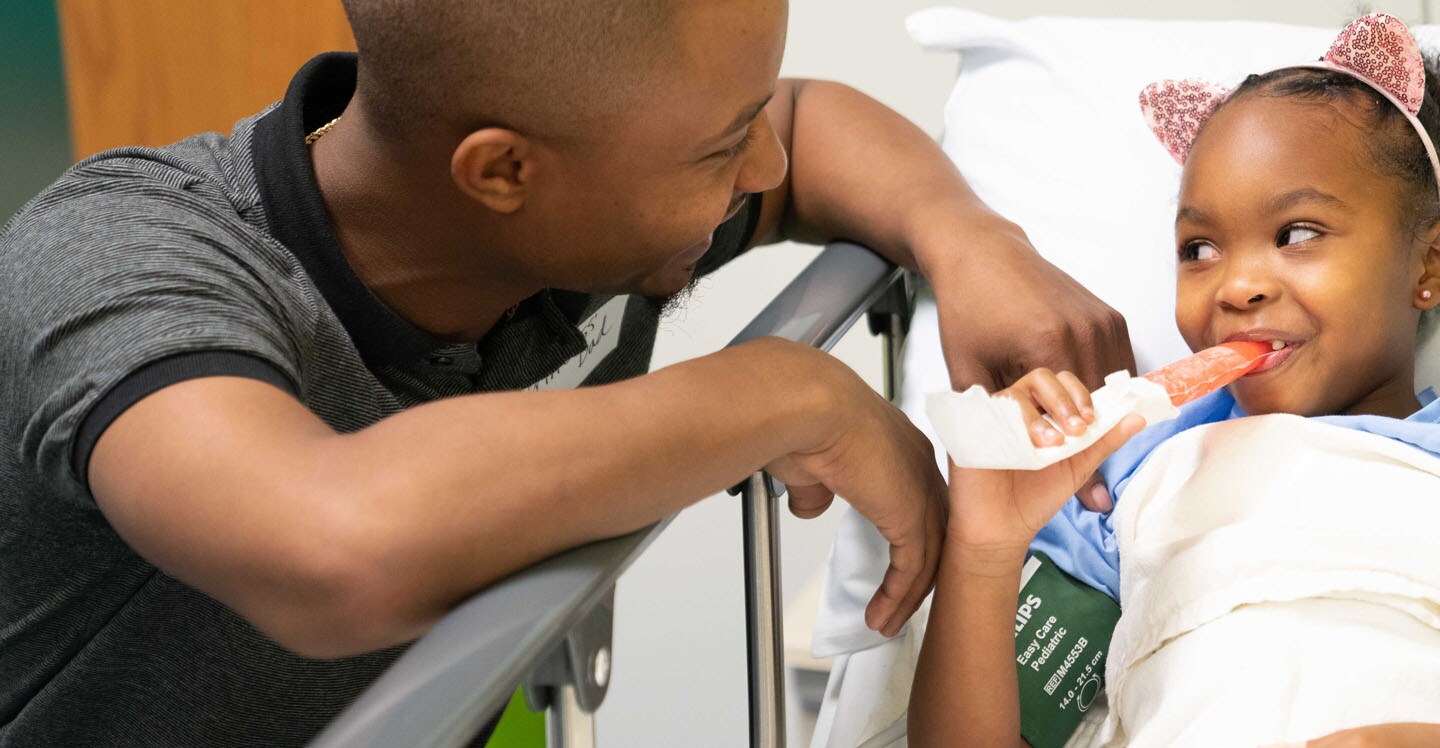 Our pediatric surgeons have advanced training in general and thoracic surgery to treat a wide range of conditions in children, from newborns to young adults.
General and thoracic surgeons help with issues of the chest wall, esophagus, airway, diaphragm, abdomen and groin.
Nearly half of all the operations performed at Children's Healthcare of Atlanta involve a pediatric general surgeon. Whatever your child's needs, we will work together with other specialists to provide safe, comprehensive surgical care.
What are the types of surgeries and procedures we perform?
Our team performs a wide breadth of surgeries and procedures to treat infants (including newborns), children and teens with a variety of conditions, including:
Our general and thoracic surgeons know that collaboration is important in caring for children and teens with medical conditions that affect different parts of their bodies. We work closely with other specialists to provide unique, specialized programs and clinics.
Many surgical procedures can be done with minimally invasive surgery. We will talk to you about surgical options for your child.
What is microscopic surgery?
During minimally invasive surgery, our surgeons use a tube with a camera attached to go into a child's body and send images to a TV monitor. The images guide the surgeon through the surgery. To perform the surgery, the surgeon uses small, thin tools that go through small incisions in a child's body.
In laparoscopic surgery, the tube is passed through the abdomen, usually the belly button.
In thoracoscopic surgery, the tube is passed through a small incision in the chest.
Our surgeons are highly experienced in these methods and perform them every day.
What are some common minimally invasive surgeries?
As technology improves, we are able to perform more surgeries by minimally invasive methods. We most commonly perform:
Appendectomy, removal of the appendix
Cholecystectomy, removal of the gallbladder
Fundoplication, surgery that strengthens the valve between the esophagus and the stomach to stop acid from backing up
Hernia exploration, a procedure to determine if a child has a hernia
Pyloromyotomy, to treat pyloric stenosis
Splenectomy, removal of the spleen
Are there other innovative, minimally invasive treatments?
Some examples of the minimally invasive treatments we offer include:
Intra-operative MRI (iMRI), which allows our surgeons to clearly and effectively navigate the digestive system. The imaging helps surgeons pinpoint the correct placement of new tissue to repair or replace.
Single-site colectomy, to treat life-threatening ulcerative colitis, a disease that inflames the large intestine.
For some conditions, your child may be able to wear a brace as a treatment. For example, our orthotics and prosthetics team can create a custom brace or compressive brace to treat a child with pectus carinatum, or pigeon chest, in which part of the sternum, or breastbone, protrudes.The custom brace consists of a front pad over the area of the protrusion and a back pad between the shoulder blades. Thin metal bars connect the two pads to apply pressure to the protrusion.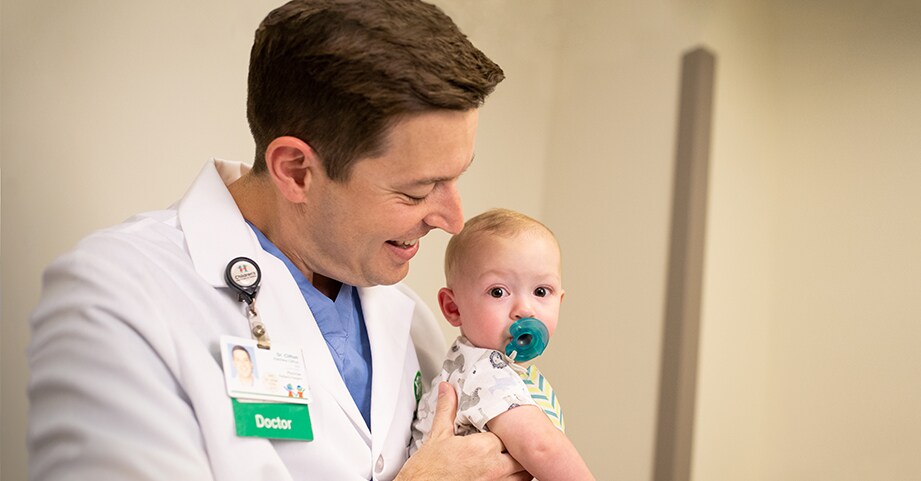 At Children's, our team is 100% committed to kids. Our pediatric doctors and nurses understand that children's medical and emotional needs are different from adults'. That is why we use specialized equipment and techniques to provide the care kids need to thrive. Every member of our team has just one focus—help kids and teens get better faster.
Children's Physician Group–Pediatric Surgery
Physician leadership
General surgeons and advanced practitioners
Egleston Hospital-based providers
Contact us: 404-785-8787
Ross Beckman, MD
Kaitlyn Brock, CPNP
Katie Hillman, CPNP
Kathleen Hoff, PA
Jodee Stevens, PA
Lindsey Walker, CPNP
Scottish Rite Hospital-based providers
Contact us: 404-785-6895
Breck Ardrey, PA
Ashley Daraei, NP
Angela East, CPNP
Josh Elliot, PA-C
Chantai Hightower, CPNP
Ali Hoeffner, PA
Kami Gudger, PA
Kara Hogan, CPNP
Katie Hubbard, NP
Theresa Kiblinger, CPNP
Jenny Robinson, CPNP