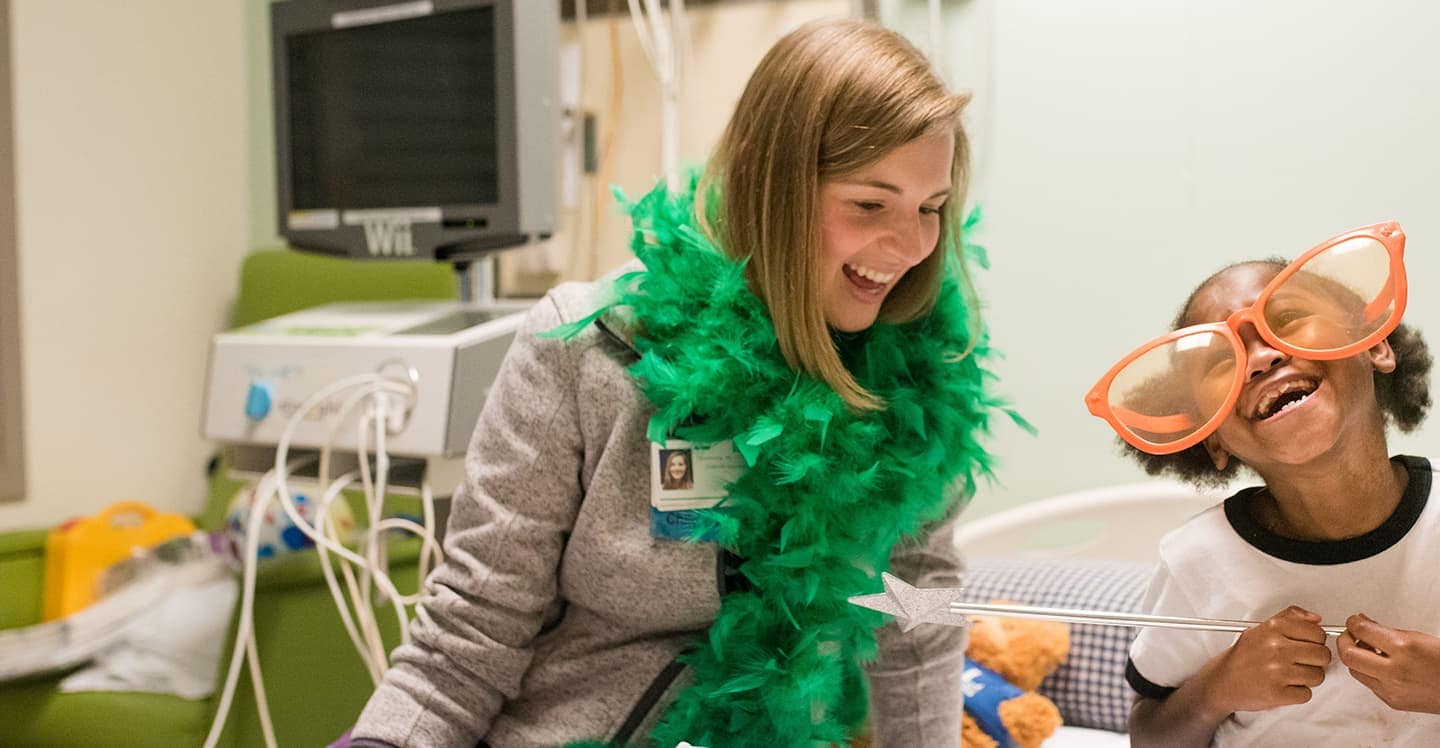 How Do I Plan a Patient Activity at Children's?
When you plan a patient activity at Children's Healthcare of Atlanta, you give our patients a fun diversion from everyday hospital life. We welcome the warmth and enthusiasm that your group of three to five volunteers can bring to our hospitals. Your group can host a one-hour themed event with interactive activities that families and patients can do together. All volunteers must be at least 18 years of ageor older and out of high school.
How it works
Decide which hospital you want to serve: Egleston Hospital, Hughes Spalding Hospital or Scottish Rite Hospital.
Choose a theme for your event, and plan three or four age appropriate and interactive activities that go with that theme.
Choose some possible dates that work for your group.
Contact the appropriate Program Coordinator for your desired location (listed below) six to eight weeks before your event. The Program Coordinator will discuss our event guidelines, schedule a date and help you finalize the details.
For more information about hosting an event, please contact:
What Are Other Ways to Get Involved?