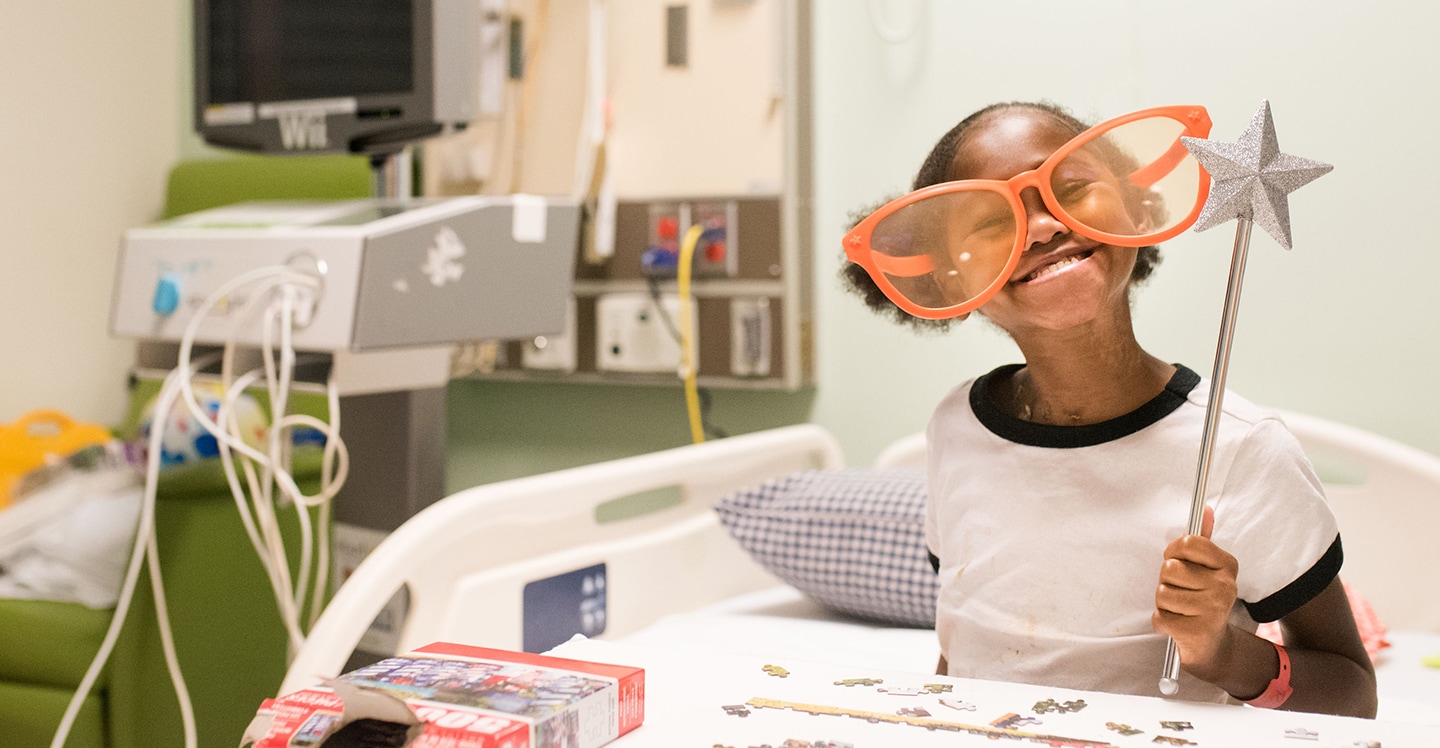 The safety of our patients is a top priority for us. While your child's doctor or other members of the healthcare team will discuss your child's specific care with you, we invite you to help keep your child safe in the following ways:
Parental involvement
On an ongoing basis:
Don't hesitate to speak up. Ask a staff member when you have questions, concerns or don't understand something. Write down facts and questions you would like to talk with us about.
Be involved in making decisions about your child's care. If you want to know something, ask us. If you want a second opinion, your nurse can help you with this.
Know the results of your child's tests. If you have any questions about your child's test results, ask your doctor. Ask for them to be explained to you in a way you can understand.
If you have any concerns about the quality or safety of your child's care, please speak with your child's nurse or doctor. If needed, you may also speak with the manager for that area, the nursing supervisor or the patient representative.
You may contact The Joint Commission, which accredits more than 20,000 healthcare organizations and programs in the U.S., at complaint@jcaho.org or by phone, Monday through Friday from 8:30 a.m. to 5 p.m. (CST), at 800-994-6610. You also may contact the Georgia Department of Human Resources Office of Regulatory Services at 404-657-5700.
Preventing infections
The best way to prevent infections is to wash your hands often—and well. All of us carry germs. To prevent these germs from harming your child, clean your hands with soap and water or use an alcohol-based hand sanitizer. Make sure to clean your child's hands too.
To prevent the spread of infection, including the flu, remember the following guidelines:
Wash your hands for at least 20 seconds using soap and water.
Or use an alcohol-based hand sanitizer found in the dispensers inside and outside each patient room.
Always wash your hands:
When you enter and before you leave your child's room or exam room.
Before and after eating, touching food or feeding your child.
After using the bathroom or changing a diaper.
After sneezing, coughing or blowing your nose and after wiping your child's nose.
Medication safety
While medicines can help your sick child get better, they also can hurt your child if they are given incorrectly. Your doctor or pharmacist can help you safely administer medicines to your child. Before giving any medicine, however, you should know some basic safety precautions.
Basic safety
To make sure our hospital or neighborhood location is a safe place for you and your child, Children's has the following safety guidelines:
For medical emergencies, there is a red emergency pull switch in the bathrooms of all patient rooms.
Parents and children who can walk should wear shoes or slippers to avoid injury.
Fire drills and other emergency-preparedness drills occur from time to time. A nurse will tell you what to do during a drill.
If you find a spill of any kind on the floor, tell the nearest hospital staff member. We ask that you not clean up spills yourself. Hospital staff members will notify the appropriate personnel.
To protect your child and prevent the spread of infection, our staff follows special precautions while caring for your child, including handwashing and wearing gloves, a mask, a gown or goggles when necessary.