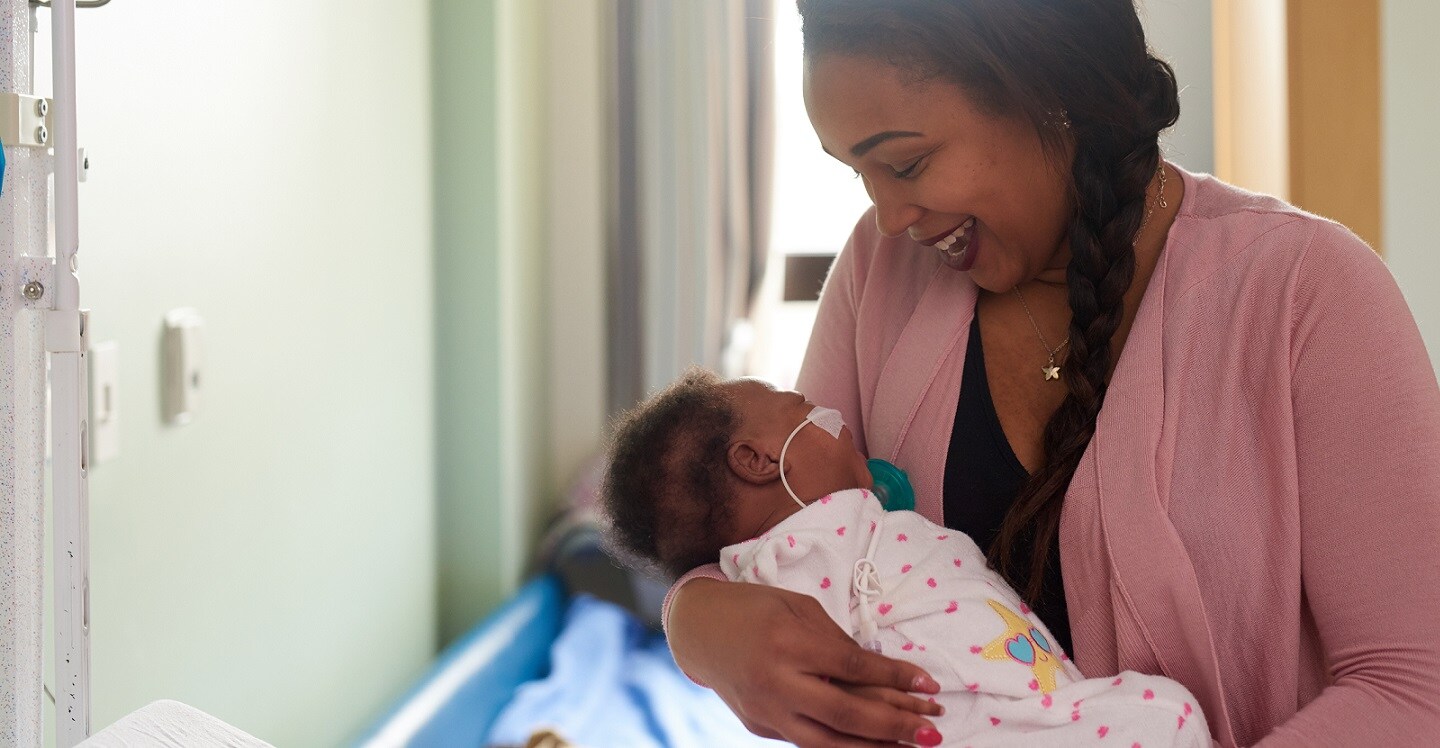 Neonatology is the branch of medicine that includes the treatment and care of newborn babies, especially those who are critically ill and/or premature. A neonatologist is a medical doctor who specializes in the care of these newborns.
Some of the issues and conditions our neonatologists treat include:
Infections
Respiratory failure
Newborn brain injuries, including cooling therapy
Birth defects such as congenital diaphragmatic hernia
Pulmonary hypertension
Intestinal failure and intestinal birth defects
Metabolic disorders
Kidney failure
Medical issues of infants who need surgery or surgical evaluation
Infants who need ECMO (extracorporeal membrane oxygenation)
Counseling for conditions diagnosed before birth that will require a stay in the Neonatal Intensive Care Unit (NICU)
Complications resulting from preterm birth
National Leader
Ranked among the top neonatology programs in the country.
We are among the best pediatric neonatology programs in the nation and No. 1 in the Southeast based on factors like outcomes, number of patients treated, fewer complications, best practices and more.
READ MORE
At Children's Healthcare of Atlanta, we embrace collaboration among our pediatric specialists. Through this collaboration, we offer families the following programs, clinics and services in which our neonatologists participate.
While Children's is raising the standard of pediatric care for children today, we are pushing the boundaries of what is possible tomorrow through research. Our team conducts research both on our own and in collaboration with our academic partners, including the Emory University School of Medicine, which ranked No. 1 for research funding to a department of pediatrics from the National Institutes of Health (NIH) in 2022. Through our academic and clinical research partnerships, we aim to improve outcomes for our critically ill neonates.
Our research areas of focus include:
Quality improvement
Infection prevention
Peri-operative care
Human milk
Epidemiology
Bioethics
Neonatal clinical trials
Necrotizing enterocolitis (NEC) and intestinal rehabilitation
Surgical techniques and advances
National collaborations
To align with our commitment to quality care, our team participates in the following national organizations:
Children's Hospitals Neonatal Consortium (CHNC): Children's is an active participant in the CHNC, which improves care for the medically complex and high-risk infants by providing a platform to compare quality and outcomes measures from Level 4 NICUs across the U.S. and Canada. Children's Neonatologist Anthony Piazza, MD, serves on the CHNC executive board and is a leader for their quality improvement initiatives.
NICHD Neonatal Research Network: We are one of four sites to have maintained more than 30 years of continuous funding from the NICHD Neonatal Research Network. This network is a collaboration among NICUs across the country and has led studies to improve the treatment and health outcomes of critically ill babies.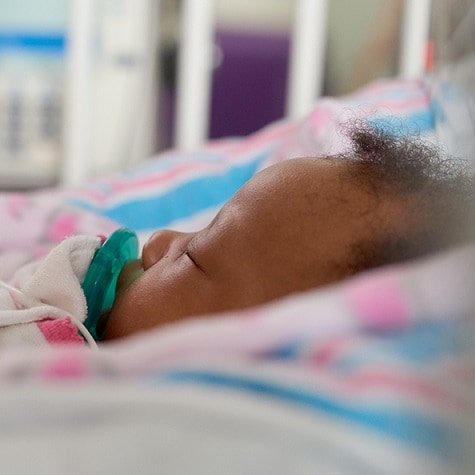 Children's Hospitals Neonatal Consortium
Committed to delivering high-quality care through national collaborations
Children's is an active participant in the Children's Hospitals Neonatal Consortium (CHNC) with representation in 13 of 16 focus groups. The CHNC improves care for high-risk infants by providing a platform to compare quality and outcomes.
LEARN MORE
Led by Brenda B. Poindexter, MD, MS, Division Chief of Neonatology, our neonatologists work alongside a multidisciplinary team that includes certified nurses, respiratory therapists, dietitians, pharmacist, child life specialists, social workers, certified lactation consultants and chaplains. We also collaborate with our colleagues in pediatric surgery and more than 30 pediatric subspecialties, including: cardiology, radiology, pulmonology, ENT, neurosurgery, neurology, endocrinology, nephrology and hematology.
Physician leadership
Children's Physician Group–Neonatology
Children's Physician Group is the largest multispecialty physician practice in Georgia. Children's Physician Group enables you and your family to see pediatric specialists that are part of the Children's team.
Private practice neonatologists
We work closely with the following private practice physicians in our program to deliver seamless care to patients at Scottish Rite Hospital.