About Our Physician Outreach Program
What do physician outreach liaisons do?
The physician outreach liaisons at Children's Healthcare of Atlanta:
Build and maintain collaborative interactions and open communication between Children's, our medical staff and community physicians.
Create a more consistent experience for community physicians and their staff.
Address questions, concerns and issues.
Identify and address barriers to access to care.
Provide information about Children's services, programs and continuing education events.
Introduce new providers to community pediatricians.
Arrange requested in-services.
Who are the physician outreach liaisons at Children's?
Designated physician liaisons are the primary contacts for physicians, practice managers and staff in specific regions throughout Georgia. If you have questions or concerns or are seeking information, contact the liaison for your region.
The physician liaisons are led by Whitney Stripling, Strategy Project Director. She can be reached at whitney.stripling@choa.org or 404-785-7259.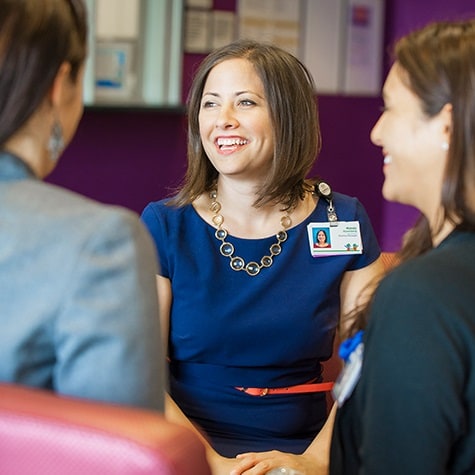 Contact Us

Looking for additional information on a service at Children's?
We are happy to schedule an in-service to educate your practice on a specific specialty, service or resource. Contact our physician outreach team and let us know what you are looking for.
Contact Us