Kids and teens are not just small adults—they have special needs. Every child is unique and should have his or her pain treated well by a team that cares for children every day.
At Children's Healthcare of Atlanta, we provide pediatric expertise for difficult pain management issues. We get to know patient families in our pain clinics and help determine the best way to manage their child's pain.
What pain conditions do we treat in children and teens?
Musculoskeletal pain, which comes from when a child's body moves.
Inflammation pain, which is when a child experiences pain due to swelling of joints or tissues, such as with arthritis.
Functional abdominal pain, which comes from the inside of the body.
Complex regional pain syndrome, which is when a child experiences pain after an injury or surgery that affects another part of the body.
Chronic headaches, such as migraines, which cause pain in the head.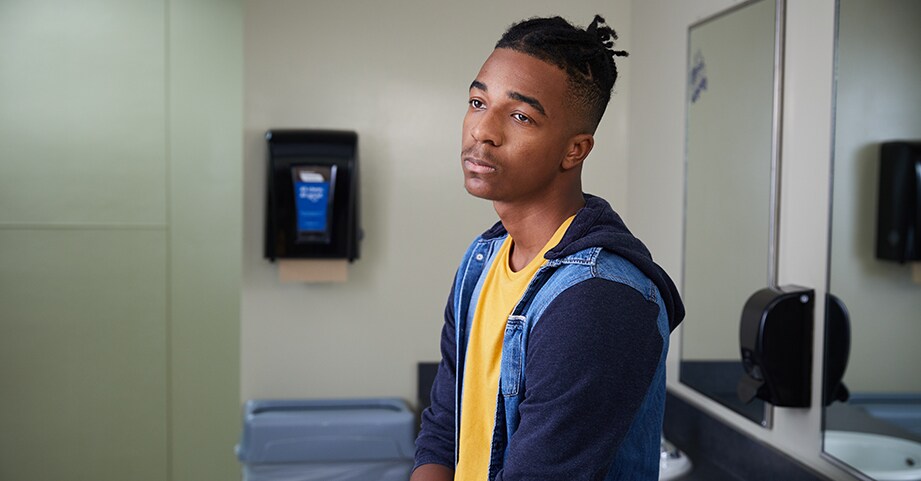 We tailor our treatment approach for each child's unique situation.
Acute inpatient treatment service
This service is for children and teens who are already in the hospital. Whether your child had surgery or has pain from conditions like sickle cell disease or cancer, here are a few techniques we may use to help:
Patient-controlled analgesia (PCA): This is a way for your child to give himself more pain medicine as he feels he needs it.
Regional techniques: This blocks pain by numbing a specific part of the body.
Pain Clinic
Chronic pain that continues after your child leaves the hospital can cause many problems, including affecting his family, school and social lives. This is why access to our Pain Clinic may benefit your child. Every care plan uses a collaborative approach that involves different specialties, including pain psychology, to help your child feel better.
New patients
All patients are seen Monday through Thursday mornings in our Pain Clinics. Appointments last about two to three hours. Each appointment includes a visit from an anesthesiologist who specializes in pediatric pain, a nurse practitioner and a pain psychologist. Our outpatient Pain Clinic is the only one of its kind in the Southeast, treating more than 200 children and teens each year. Our team of experts combines the latest technology with a caring, child-friendly approach to deliver customized treatment options based on each child's condition and needs.
Follow-up care
After your child's first appointment, the next appointments will only be about 30 minutes. We might also make a referral for your child to visit with a pediatric physical therapist, a psychologist or other specialists.
Pain Education Day
Once a year, Children's hosts Pain Education Day. Our patients, families and care team gather to help patients feel more empowered in managing chronic pain. We hear from patients who have successfully taken charge of chronic pain; host sessions about pain management topics, such as acupuncture and yoga; and meet in small groups to develop action plans and answer questions.
Led by Benjamin Lee, MD, Director of the Pain Clinic at Children's, our team provides a multidisciplinary approach to your child's care.
Pediatric anesthesiologists
Pediatric nurse practitioners
Andrea Center, CPNP
Hannah Anders Hayes, CPNP
Jodee C. Newell, CPNP
Pediatric psychologists