The VolunTEEN program is for high school students ages 15 to 18 who are looking for a rewarding way to spend a portion of their summer. VolunTEENs will spend their days bringing smiles and laughter to the halls of the hospital. From the front desks to the patient units, VolunTEENs will craft, play games and, most importantly, leave a lasting impression on our patients and families.
The program spans eight weeks during June and July. Interested teens must be able to commit to volunteer at least one day a week for five hours, missing no more than two days of the summer commitment.
You must be 15 by June 1 to be eligible for this program.
Who to contact for more information about our VolunTEEN Program:
Where to send your documents:
Children's at Egleston
Attn: Volunteer Services
1405 Clifton Road NE
Atlanta, GA 30322
Children's at Hughes Spalding
Attn: Volunteer Services
35 Jesse Hill Jr. Drive SE
Atlanta, GA 30303
Children's at Scottish Rite
Attn: Volunteer Services
1001 Johnson Ferry Road NE
Atlanta, GA 30342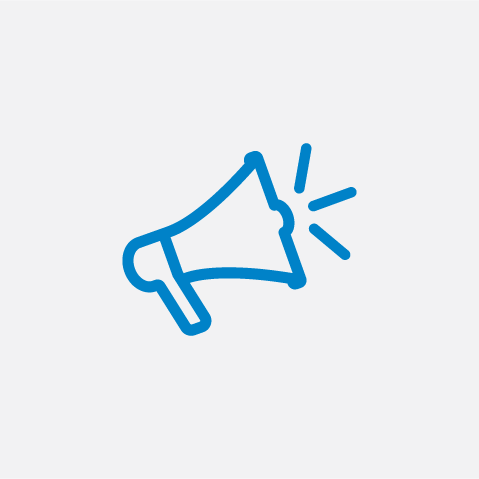 Volunteer Update
While we greatly appreciate your interest in volunteering at Children's at this time we currently aren't processing any volunteer applications until further notice.
The Explorer Program is an educational program for currently enrolled high school students interested in the exciting world of healthcare careers. This is an educational program—there is no patient interaction. For high school students interested in direct volunteer work, see the VolunTEEN program.
Potential opportunities include:
Talking with doctors, physician assistants, physical therapists and medical specialists about their experiences in healthcare.
Exploring career opportunities in child life, the Children's Foundation, rehabilitation and many other unique fields to find what interests you.
Learning about what topics you are interested in and the journey it takes to pursue the career you want.
Meeting other students interested in medical fields.
What dates is the Explorer Program held?
2021-22 Program Dates:
September 14, 2021
October 12, 2021
November 16, 2021
January 18, 2022
February 22, 2022
March 15, 2022
How do I register for the Explorer Program?
Registration for the 2021-2022 Explorer Program is closed. Please check back next year!
Where is the Explorer Program held?
All sessions will be held virtually through the WebEx platform.
Who can I contact for more information?
For more information about the Explorer Program, please contact Gabbi Markle.
Children's welcomes and appreciates support from our scouting community. Whether it's donating to one of our three hospitals or participating in one of our existing programs, Scouts have the opportunity to learn more about Children's and make a difference in the lives of others. See below for ways your troop can get involved.
For individual service projects (e.g., Gold/Silver/Bronze Awards and Eagle Scout Projects): Reach out to Gabbi Markle for information about project coordination and approval.
For troop projects and opportunities: Reach out to Gabbi Markle for information about project coordination and approval.
For individual opportunities: You may participate in one of our existing programs, such as Young Friends or MedKids.
We know that our patients and their families can bring unique insights to the care we provide. Children's is tapping into this resource with its Youth Advisory Council (YAC), a collaborative venture with patients, their siblings and children of Children's employees that gives them a formal opportunity to help us enhance our caregiving efforts.
Thank you for your interest in the Youth Advisory Council (YAC). We look forward to having you apply to the YAC. Please review the criteria below to see if you are eligible and if this is the right fit for you.

Youth Advisory Council mission:
Provide opinions and suggestions to improve the hospital experience through the eyes of teen patients.
Make recommendations and suggestions of ways to enhance the quality and quantity of programs and practice that affect the teen population through self-advocacy.
Purpose and goals:
Help create a better environment for pediatric patients.
Give back to the community.
Provide teens with committee and leadership opportunities.
Criteria:
Candidate must be age 12-18
Candidate must be a patient or sibling of a patient or an employee's child (must have had some type of experience with Children's)
One letter of recommendation must be emailed to thefamilyvoice@choa.org (cannot be a family member; must be a teacher, a coach, medical staff, an employer, a minister, etc.)
Candidate must commit one year and attend four meetings in the school year.
Candidate must be able to contribute ideas and communicate in a team atmosphere.
Candidate must be an active listener, participant and collaborator who is respectful and open to the ideas of others.
Process to apply:
Once you have completed the application, send one letter of recommendation to thefamilyvoice@choa.org.
Family Advisory Council staff will review and process applications.
Complete an in-person mandatory interview.
All candidates will be notified of acceptance decision via email.
If chosen, must submit consent form signed by legal guardian that will be collected at first meeting.
Additional information:
Meetings will be held once a quarter on Sunday afternoons from 4 p.m. to 5:30 p.m.
Additional volunteer opportunities may occur throughout the year.
Location: Scottish Rite Hospital, 1001 Johnson Ferry Road, Atlanta, GA 30342
What Are Other Ways to Get Involved?