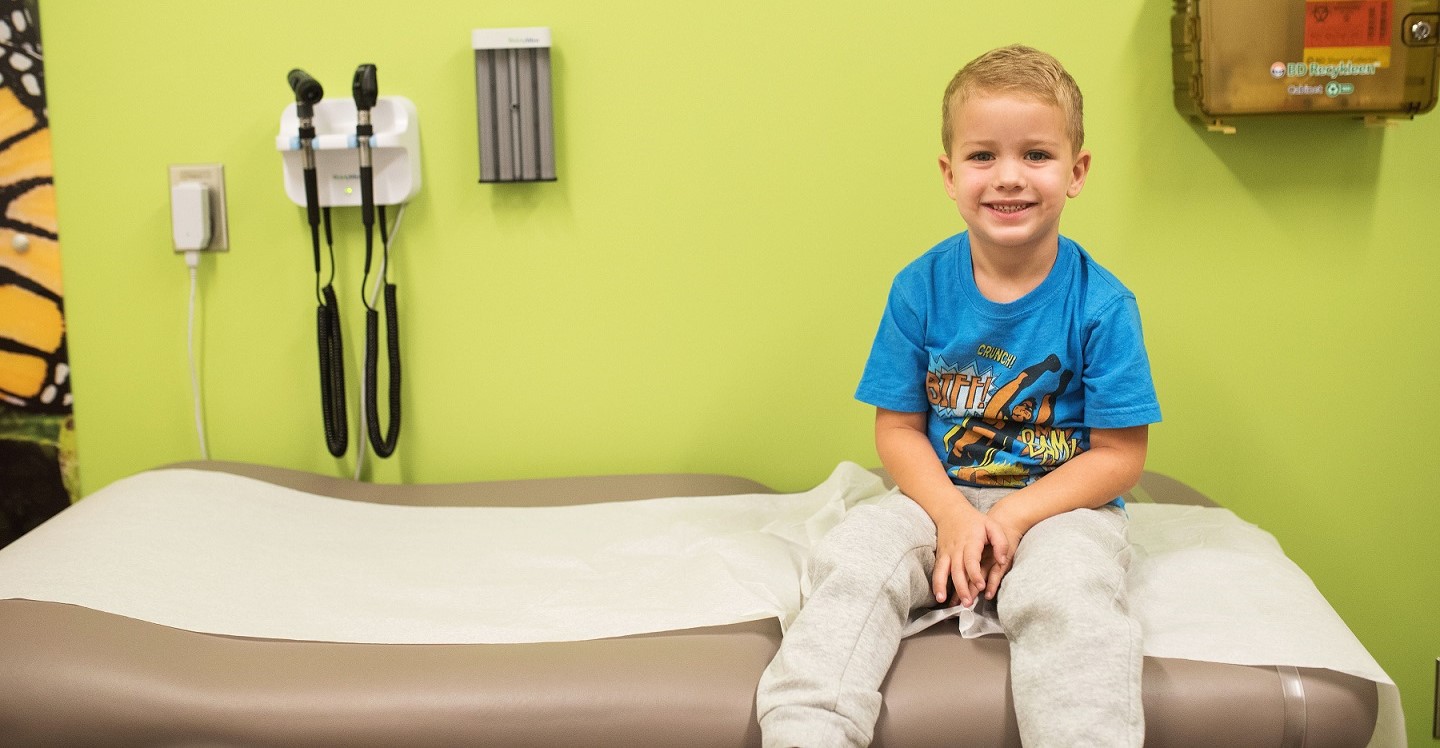 If your child suffers from allergies or an immunodeficiency disorder, our team of pediatric specialists at Children's Healthcare of Atlanta is here to help. We treat kids and teens who have a range of allergies and immunodeficiency disorders, including:
Allergic conjunctivitis
Allergic rhinitis
Anaphylaxis
Atopic dermatitis
Contact dermatitis
Drug allergies
Hereditary angioedema
Immune deficiencies
Sinusitis
Urticaria
What are allergies?
Allergies occur when the body produces an abnormal immune response to something. Allergies can be seasonal or happen when a child comes in contact with an allergen. The most common types of allergies include:
Environmental allergens, such as pollen, dust mites or pets
Foods, such as peanuts, tree nuts, milk or eggs
Insect venom from wasps or bees
Drugs, such as penicillin
What are common symptoms of allergies in children?
Coughing
Diarrhea
Fainting
Hives
Itching
Nausea or vomiting
Runny or stuffy nose
Sneezing
Stomach pain
Swelling of body parts
Tingling in the tongue or lips
How are allergies diagnosed in children?
Our team offers the following diagnostic testing to evaluate all types of allergies and asthma:
Skin testing
Blood testing
Guided elimination diets
Oral food challenges
Pulmonary function testing
What treatments are available for children with allergies?
Treatment options may include:
Allergy shots
Bleach baths
Drug desensitization for certain medicines
Eye drops
Food avoidance
Infant food challenges and early feeding for the prevention of peanut allergy
Inhalers
Injections of biologic medications (e.g. Xolair, Fasenra)
Nasal saline lavage
Nasal sprays
Oral immunotherapy for peanut allergy
Rescue medications (e.g. autoinjectable epinephrine) and action plans for their use
Topic therapies (e.g. steroidal and non-steroidal ointments and creams)
Wet wraps
At Children's, we embrace collaboration among our pediatric specialists. Through this collaboration, we offer many multidisciplinary programs and clinics in which our providers participate.
Food Allergy Program: This program seeks to perform impactful research and deliver high-quality, patient-centered care to transform the lives of children affected by food allergies, including a peanut allergy.
High-Risk Asthma Program: This program offers a multidisciplinary, holistic approach to the care of children with severe asthma. It aims to ensure asthma control and improve quality of life for children with asthma. Services are provided by a pulmonologist, allergist, immunologist, nutritionist and social worker.
Procedure Clinic: This clinic uses state-of-the-art treatment, testing and procedures to best care for your child.
Eosinophilic Esophagitis Clinic: This clinic offers a multidisciplinary, holistic approach for treating children with eosinophilic esophagitis and aims to improve their quality of life. Services are provided by an allergist, gastroenterologist and nutritionist.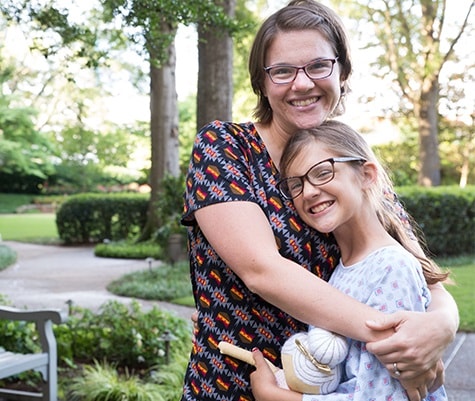 Parents: Here are some helpful tools and resources for you
It can be tough to know where to start in supporting your child on their food allergy journey. Visit the resources below for quality information on coping with the daily challenges of living with food allergies:
Pediatric allergists and immunologists
Pediatric Psychologists
Advanced practice practitioners
Chelsea Bates, PNP
Codi Horton, PNP