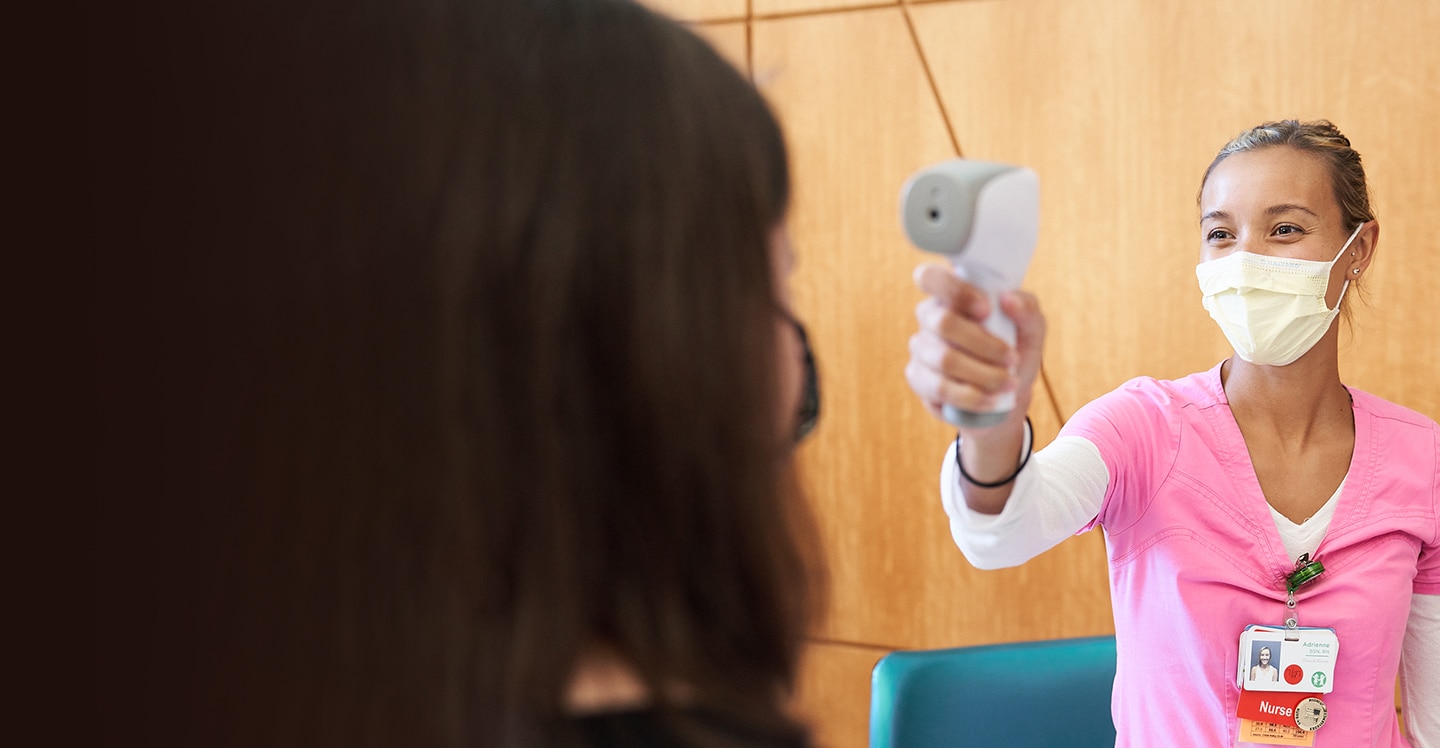 At Children's Healthcare of Atlanta, it is our top priority to keep our patients and visitors healthy and safe.
To protect our patients, their families and our staff, we are limiting the number of people in our facilities during this time.
Visitor limitations
If you need to visit one of our facilities, please note the following updates and safety measures:
Only two caregivers

may accompany each patient in most hospital and ambulatory locations.

Some services within our hospitals, including radiology and laboratory services, outpatient clinics for transplant, infusion, cardiology, cancer and blood disorders, and rehabilitation, and our Center for Advanced Technology and Robotic Rehabilitation continue to have a limit of one caregiver.
If you have other children, please make arrangements for them to stay home. Also, if family members or visitors are sick, or have a fever, we ask that they not visit their loved ones in the hospital. No sick visitors will be allowed in our facilities.
Please keep in mind that these restrictions may change.
Visitor screening
Every child's health is important to us. Before coming to visit, we ask all visitors to conduct an initial screen of the following questions before visiting our hospital locations.
In the past 48 hours, have you had any of the following symptoms?
Significant respiratory symptoms (runny nose, cough, sneezing, etc.)

Vomiting and/or diarrhea

Fever

Fever and rash

Conjunctivitis/pink eye
If you have any of the above symptoms, for the safety of our patients, please do not visit until the symptoms have resolved for at least 24 hours.
In the past month, has anyone been exposed (or possibly exposed) to any of the following contagious illnesses?
Measles

Chicken pox

Pertussis (whooping cough)

Mumps

Tuberculosis
If you think that you may have been exposed to any of the above contagious illnesses, check with your doctor before visiting.

If you are not excluded from visiting based on the above and do plan to visit one of our hospital locations, please always wash your hands prior to coming in contact with a hospitalized patient.
All patients, visitors and staff are required to wear a mask at all times while in our facilities. Please put your mask on in the parking lot before you exit your car. If you don't have a mask, we'll provide one for you as you arrive.
Based on new evidence regarding the effectiveness of masks with exhalation valves, Children's will no longer allow any visitors to wear masks with exhalation valves (cloth or N95) unless covered with a procedure mask. To protect everyone in our facilities, Children's screeners will give a procedure mask to anyone wearing a mask with a valve, which should be worn in place of or over the mask with a valve for the entire visit.
All visitors will be screened upon arrival. A screener will take your temperature using a touchless thermometer and ask you a series of health questions. Try to arrive early to allow time for the screening.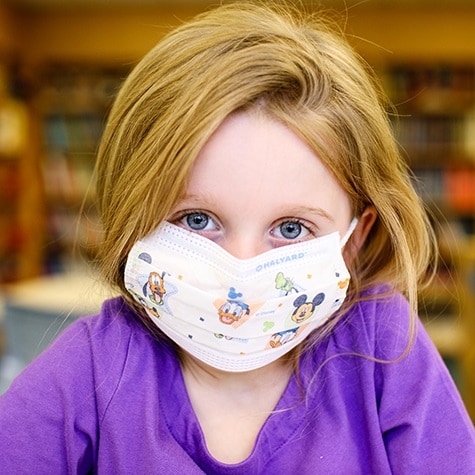 Ways We're Keeping You Safe
Rest assured we're here for you if you need us.
At Children's, safety is our top priority. We are working hard to protect our patients, families and staff. Whether you have an appointment or need to visit us for emergency care, we've put extra precautions in place to keep your family safe.
See How