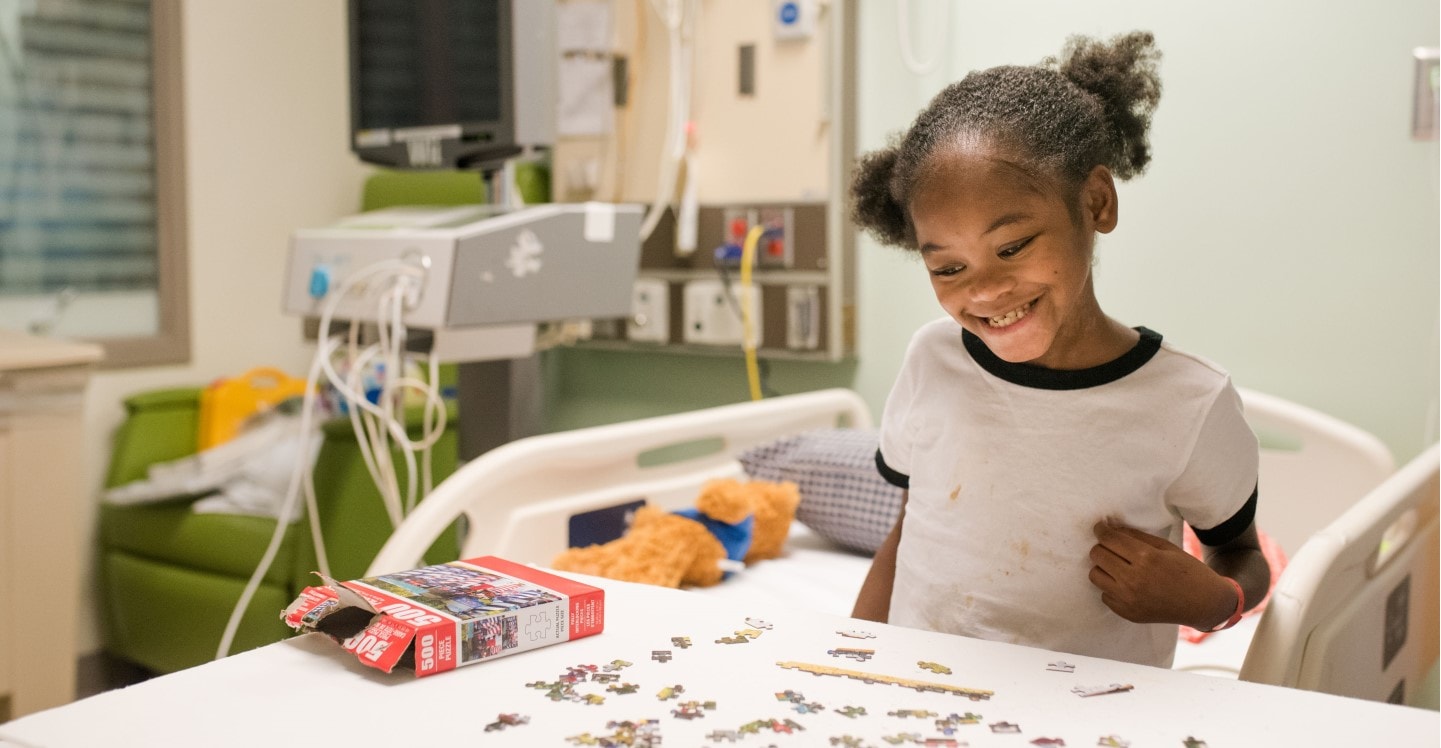 The Children's Healthcare of Atlanta Wish List was created by our staff and includes toys, supplies and other equipment to help make sure our patients and families are more comfortable during a hospital visit or stay. The Wish List, which is a tax-deductible donation, also helps continue our commitment to provide a friendly, cheerful and healing environment for our patients.
Children's accepts donated toys and other items for patients and families. Please have your donation pre-approved to make sure you are meeting the location's most urgent needs. Contact the appropriate Volunteer Coordinator for specific guidelines, and to coordinate a delivery day and time.
We ask that you follow these guidelines when making a donation to help make sure safety and infection prevention measures are in place:
All toys must be brand new and unwrapped. We are unable to accept used items.

Handmade items like blankets and scarves must be washed in an allergen-free detergent before delivery and come from a smoke-free environment. Contact us with any specific questions about handmade donations.

Recommended age labeling should be used as a guide.

Basketballs must be Mikasa or Spalding brand only.

Toys must be nontoxic.

Toys promoting violence are not appropriate.

Toys must be sturdy. Avoid toys that can break and leave sharp edges.

Toys with numerous small parts that require close supervision are not appropriate.

Fire regulations prohibit electrical, spark-producing or friction-producing toys.

DVDs must be rated G, PG or PG-13.

Items we are unable to receive:

Used items
Items purchased over 3 months before donation
Greeting or handmade cards for patients: send a Smilegram, instead!
Items containing latex
Glitter of any form: glitter glue, glitter stickers, glitter paper, etc.
Youth transportation: bikes, razor scooters, tricycles or big wheels, etc.
Oversized items: large stuffed animals, large play sets, large toys, etc.
Religious items
"Get Well" items
Medical equipment and supplies
Note: For the health and safety of patients and hospital visitors, individuals and groups are not permitted to pass out donations directly to patients and families.
For more information about donations and to have your donation pre-approved, please contact:
Contact Julia Ward for donations to Egleston hospital.
Contact Charice Holt

for donations to Hughes Spalding hospital.

Contact Melanie Turner for donations to Scottish Rite hospital.
Infants and toddlers (0 to 3 years)
Rattles

Teething rings

Stackable rings

Sound and light soothers

Shape stackers

Unisex onesies and clothing

Light-up toys

Baby blankets




NurtureSmart mobiles or playgyms
Preschool (4 to 6 years)
Medical play kits

Barbie dolls

Baby dolls

Action figures

Sticker books

Coloring books

Age-appropriate board games (Candy Land, Chutes and Ladders, Operation, Pretty Pretty Princess, matching games)

Unisex clothing (T-shirts, pants and pajamas)

Batteries

Play-Doh

Crayola crayons (8-24 packs)

Pajama packs

Toys that encourage fine motor skills
School age (7 to 12 years)
Legos

Crayola Colored pencils (8-24 count packs) and paint brushes

Crayola markers (8-12 count packs)

Age-Appropriate board games (Monopoly Junior, Sorry, Connect Four, Guess Who, Trouble, Apples to Apples, Checkers)

Jewelry kits

Playing cards (UNO, regular cards)

Hot Wheels

PlayStation 4 & Xbox One (No mature ratings), games, chargers and controllers for game consoles

Pajama packs

Card games
Adolescents (13 to 21 years)
Craft kits

Advanced coloring books

Advanced Lego kits

Headphones

$10 gift cards (Target, Walmart, Amazon)

Fine-tip paint brushes and canvases

Nail polish

Age-Appropriate board games (Scattergories, Rummikub, Monopoly, Life)

PlayStation 4 & Xbox One (No mature ratings), games, chargers and controllers for game consoles

Nail polish

Uno cards

Pajama Packs
Parents and Guardians
Family care kits (

toothbrush, toothpaste, deodorant, dental floss, shampoo, etc.)

Provide meal bags
Support a food pantry
For Staff
Shout-outs for Staff (For example: granola bars, single serving packaged crackers or trail mix, hand sanitizer, lotion, etc.)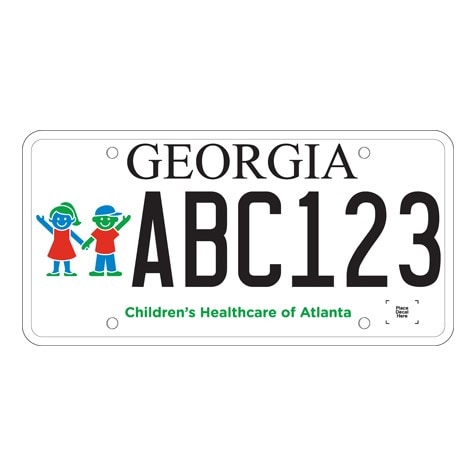 License Plate Program
How do I purchase a Hope and Will license plate?
Did you know you can support Children's just while driving around town? Through the Motor Vehicle Division of the Georgia Department of Revenue, you can purchase a license plate featuring Hope and Will. Children's receives $10 for each plate sold.
LEARN MORE
More Ways to Show Your Support