Children's Healthcare of Atlanta Announces Construction Plans for Support Building
Children's Healthcare of Atlanta will demolish office buildings off Northeast Expressway to clear room for new 348,000-square-foot Support Building.
ATLANTA (March 22, 2018) — Children's Healthcare of Atlanta today announced that the remediation and demolition of the current Children's office buildings at 1577 Northeast Expressway has begun. These buildings occupy the space where Children's will construct its new Support Building, a necessary step before it can begin work on its replacement hospital and full North Druid Hills campus. Site preparation and construction on the new Support Building will begin as soon as demolition is complete.
The 348,000-square-foot Support Building and associated parking deck are expected to be completed by the first quarter of 2020.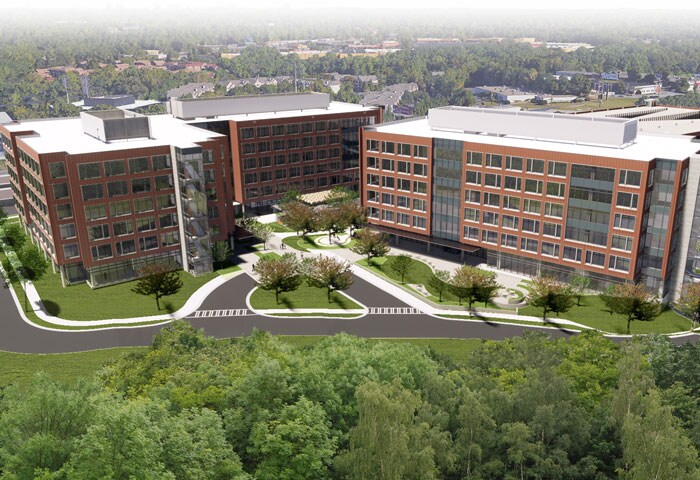 Many Children's employees formerly working in buildings that are being demolished have moved to nearby office buildings for the interim.
When complete, the office building will offer the support staff of Children's a workplace with open floor plans and a variety of common amenities, including staff dining, a coffee shop, a fitness center, employee health clinic, and outdoor work, meeting and dining spaces. Once the new campus is complete in 2025, employees will be able to easily walk or drive to the new hospital, the Center for Advanced Pediatrics and other parts of the new campus without accessing nearby surface streets.
"The new Support Building will create a work environment with improved opportunities for collaboration and innovation for our support teams," said Linda Matzigkeit, Chief Administrative Officer at Children's. "As we invest in our medical and support facilities, the goal is to attract and retain the best clinicians and staff so that Georgia's children continue to receive the specialized care they deserve."
The Children's Support Building will be located at the north end of the planned North Druid Hills campus along the I-85 frontage road. Once construction of the Support Building is complete in early 2020, construction can begin on the replacement hospital, ensuring that Children's can begin serving patients and families at North Druid Hills in 2025.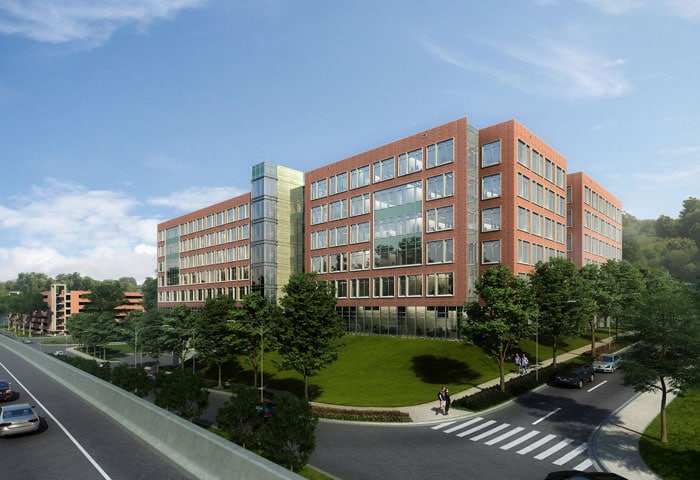 For more information:
Brian Brodrick
Jackson Spalding
404-983-4384
bbrodrick@jacksonspalding.com
About Children's Healthcare of Atlanta
As the only freestanding pediatric healthcare system in Georgia, Children's Healthcare of Atlanta is the trusted leader in caring for kids. The not-for-profit organization's mission is to make kids better today and healthier tomorrow through more than 60 pediatric specialties and programs, top healthcare professionals, and leading research and technology. Children's is one of the largest pediatric clinical care providers in the country, managing more than one million patient visits annually at three hospitals, Marcus Autism Center, the Center for Advanced Pediatrics and 20 neighborhood locations. Consistently ranked among the top children's hospitals by U.S. News & World Report, Children's Healthcare of Atlanta has impacted the lives of kids in Georgia, across the United States and around the world for more than 100 years thanks to generous support from the community. Visit www.choa.org for more information.