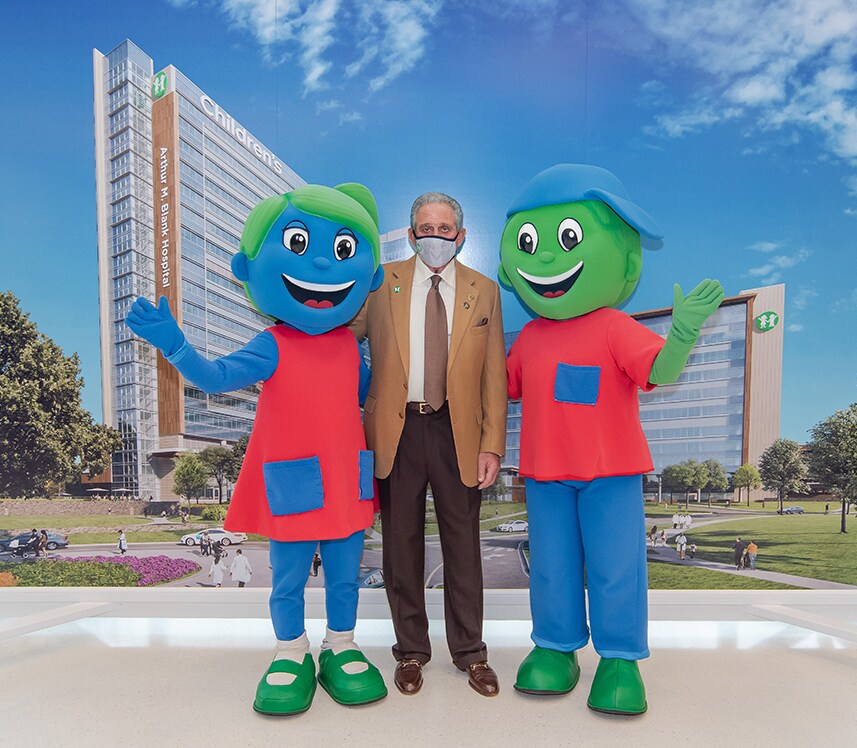 Announcing the Arthur M. Blank Hospital
Children's Healthcare of Atlanta is excited to announce the newest hospital within our healthcare system: Arthur M. Blank Hospital.
Made possible through a generous $200 million donation from the Arthur M. Blank Family Foundation, the Arthur M. Blank Hospital is part of our transformative $1.5 billion project, that will be a huge leap forward in how we care for Georgia's kids.
The 1.5 million-square-foot hospital, slated to open in fall 2024, will be located at the northeastern corner of North Druid Hills and I-85 in Brookhaven. Designed to take advantage of research-proven healing views of nature, the Arthur M. Blank Hospital will include one tower with two wings and additional operating rooms, specialty beds and diagnostic equipment to meet anticipated patient needs. There also will be space for clinical research, clinical trials and overall patient care.
"As the largest and only freestanding pediatric healthcare system in Georgia, it's our responsibility to serve both current and future generations of children," said Donna Hyland, CEO of Children's. "This milestone marks an important step in making this hospital a reality, which will ensure we can meet the growing patient demand, bring hope to families and provide access to the unique specialized care offered by Children's. We are beyond grateful to Arthur and his family foundation for this generous donation to help our mission grow and inspire others to give to Children's."