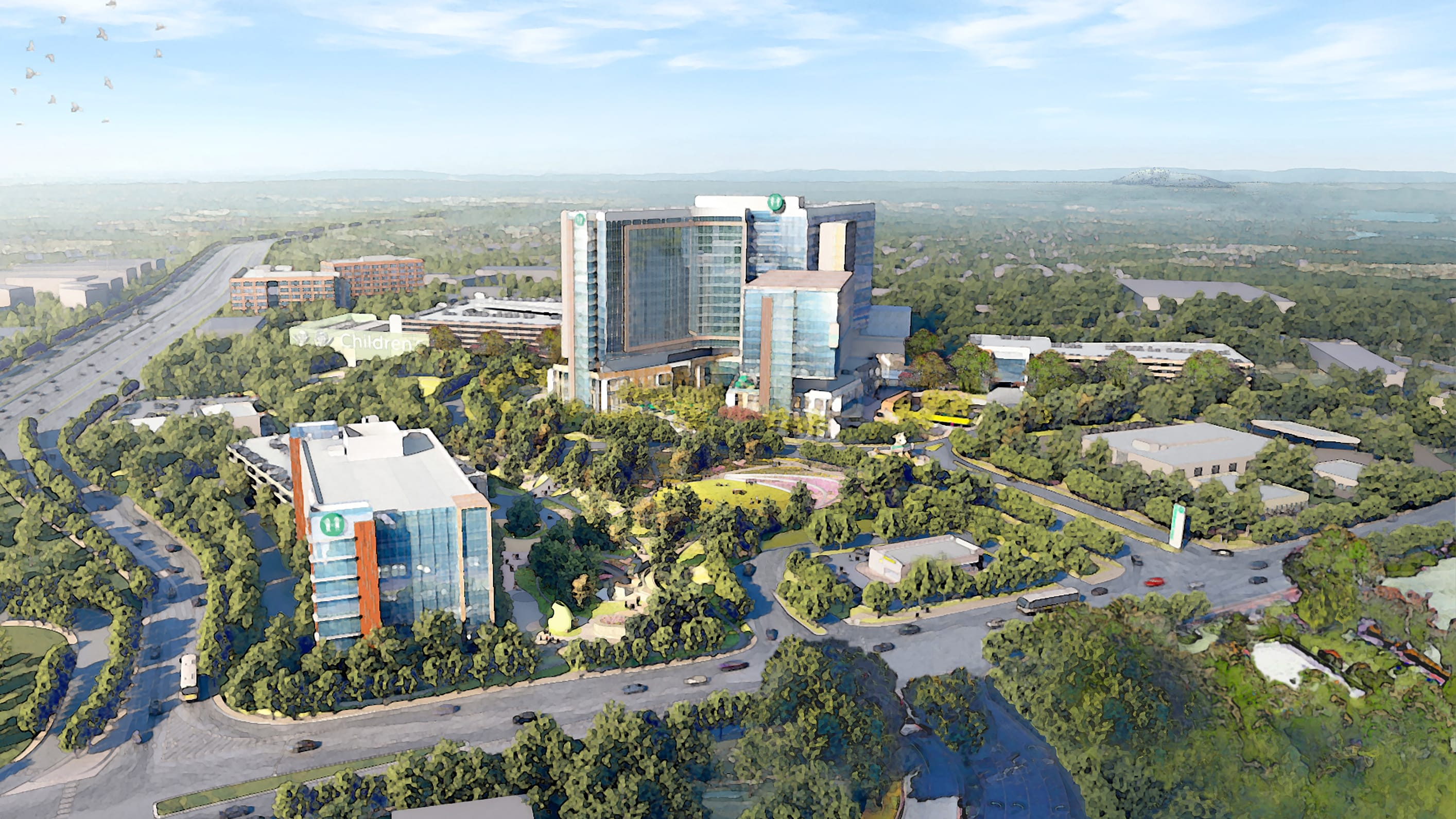 ATLANTA (March 2, 2018) On Thursday, March 1, Children's North Druid Hills campus was recognized as the "Deal of the Year" in the Mixed Use/Special Use category at the Best in Real Estate awards banquet presented by the Atlanta Business Chronicle. Children's is honored that the North Druid Hills campus was recognized because we know that the campus and replacement hospital will further Children's mission of making kids better today and healthier tomorrow.
The North Druid Hills campus master plan is a great example of collaboration between our community, patient families, physicians, government leaders, consultants and Children's project team. Children's is dedicated to making this campus a healing environment that will provide state-of-the-art care for our patients, create a best-in-class workplace for our staff and allow us to continue serving Georgia's children for decades to come. This is a well-earned honor for those who have worked tirelessly on the North Druid Hills master plan over the past year, including our partners at Kimley-Horn, HGOR, HKS, Galloway Law Group and Morris, Manning & Martin.
Children's is committed to serving as a catalyst for change in the community by investing more than $40 million in transportation improvements. We know that in order for our campus to work for our patients and their families, it must work for the surrounding community as well. As we begin the design phase of the replacement hospital, break ground on our new Support building and officially open the Center for Advanced Pediatrics at the North Druid Hills campus this year, Children's will continue to provide updates.
For more information:
Brian Brodrick
Jackson Spalding
About Children's Healthcare of Atlanta
As the only freestanding pediatric healthcare system in Georgia, Children's Healthcare of Atlanta is the trusted leader in caring for kids. The not-for-profit organization's mission is to make kids better today and healthier tomorrow through more than 60 pediatric specialties and programs, top healthcare professionals, and leading research and technology. Children's is one of the largest pediatric clinical care providers in the country, managing more than one million patient visits annually at three hospitals, Marcus Autism Center, the Center for Advanced Pediatrics and 26 neighborhood locations. Consistently ranked among the top children's hospitals by U.S. News & World Report, Children's Healthcare of Atlanta has impacted the lives of kids in Georgia, across the United States and around the world for more than 100 years thanks to generous support from the community. Visit www.choa.org for more information.