Sometimes blood vessels can be too large, too small or twisted. The Aorta and Vascular Program at the Children's Healthcare of Atlanta
Heart Center
follows children and young adults up to age 21 with blood vessel diseases. The program offers close monitoring, medical management, educational support and surgical intervention, if necessary. We help facilitate multidisciplinary coordination of care with genetics, ophthalmology, orthopedics and pulmonary physicians.
What aortic and vascular conditions do we treat?
Our program provides a complete range of services and offers expertise to evaluate and treat the spectrum of aortic and vascular conditions, including:
Alagille syndrome
Aorta and vascular conditions
Aortic aneurysm
Aortic dissection
Aortic ectasia
Arterial tortuosity syndrome
Bicuspid aortic valve (BAV)
Dilated aortic root or aorta
Ehlers-Danlos syndrome (EDS)
Enlarged or dilated vessels
Familial aortic aneurysms
Loeys-Dietz syndrome
Marfan syndrome
Noonan syndrome
Stickler syndrome
Tuberous sclerosis
Turner syndrome
Vascular Ehlers-Danlos syndrome (vEDS)
Williams syndrome
Many of the conditions treated in the Aorta and Vascular Program are heritable, meaning that they can be passed on from parent to child. The program includes two certified genetic counselors who can determine if screening of parents or siblings is warranted and can facilitate genetic testing if needed. If a patient has a heritable aortic or vascular condition, he or she may be at risk to pass on the condition to future children. Working with a genetic counselor helps families understand the treatment options, risks and implications of a heritable aortic condition.
What to expect at the Aorta and Vascular Program
Many of these conditions are exceedingly rare, and families may have already encountered providers who were not familiar with the disorders, driving them to do their own research. When they come to the Aorta and Vascular Program clinic, families are often relieved to meet clinicians who can answer their questions and speak to their concerns. We partner closely with families so that we can provide the best possible care, management and outcomes for their child's specific needs. Because many of these conditions are complex, appointment times last longer to allow families to get their questions answered and determine if there is a need to involve other subspecialists.
At the Heart Center, we have a specialized team dedicated to minimizing the impact of aortic and vascular conditions on the long-term health of our patients. Our expertise helps ensure that appropriate testing and treatments are provided. With proper care and surveillance, many patients will not need to have surgery or other vascular interventions during childhood.
If your child does need surgery, our Heart Center team is committed to providing the best possible outcome. As one of the highest volume congenital heart surgery programs in the country, our surgeons and post-operative care team in the cardiac intensive care unit (CICU) have the experience and resources to support your child through their surgery and recovery.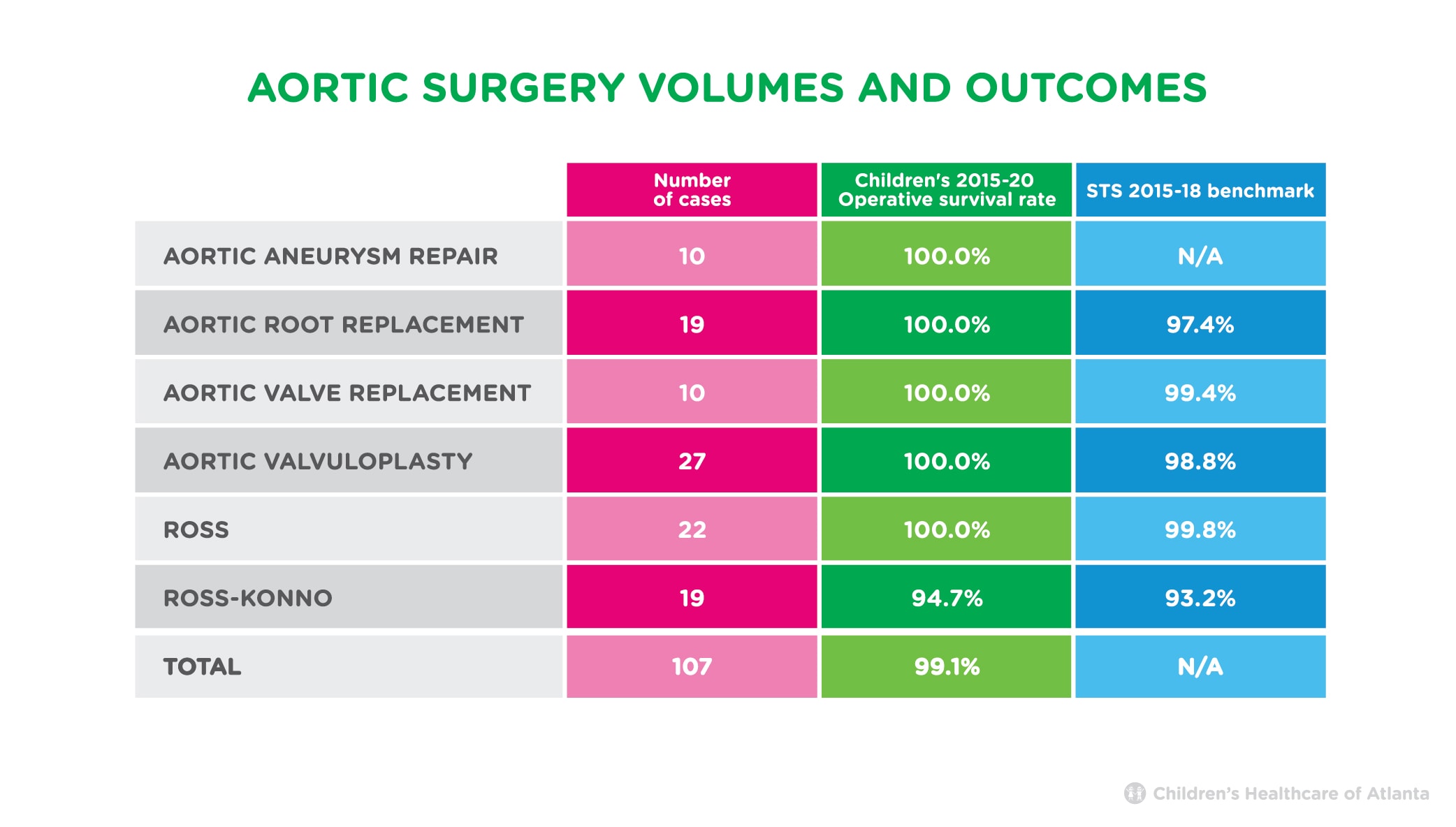 What does long-term care look like?
Relationships can be long-lasting at the clinic, since some aortic and vascular disorders can be detected at birth and our team follows children until they turn 21. When patients age out of our program, we help transition them to adult providers who can treat their particular issues. To stay informed of the most current treatment recommendations, our team collaborates with other physicians who care for patients with these rare disorders.
The physicians, nurse practitioners and genetic counselors in our program have been actively involved in the aortic disease medical community for the past 20 years and are dedicated to helping families receive the best care for their children with these aortic and vascular conditions.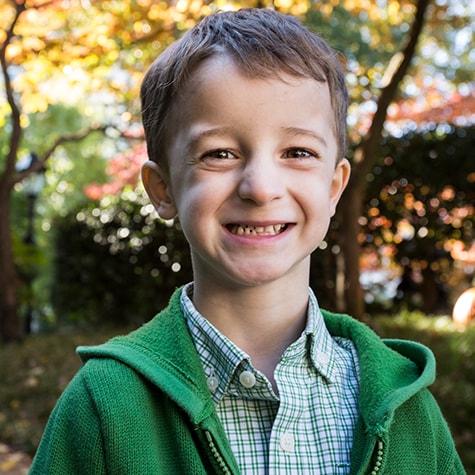 Hampton's Story
Two heart surgeries later, Hampton is thriving
When Hampton was a toddler, doctors discovered his health conditions had something in common: his heart. After two surgeries, he's back to being a kid.
Read his story
Leslie Bishop, CPNP
Erin Demo, MS, CGC
Linda Knight, MS, CGC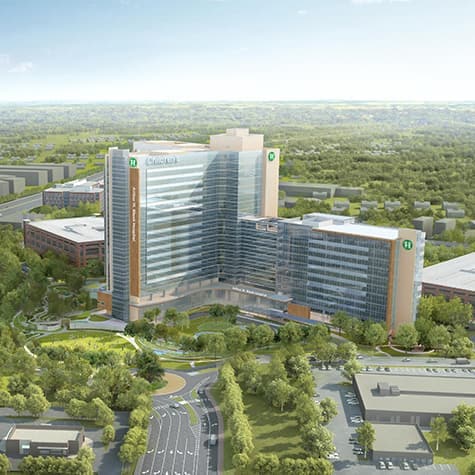 The Future of Pediatric Care
A hospital reimagined
Children's is building a new, state-of-the-art campus designed to improve outcomes, help clinicians deliver high-quality care and bring lifesaving research directly to our patients.
Learn More
Resources for Heart Families