Hampton Shows Bravery During Two Heart Surgeries
Instead of feeling scared of heart surgery, Hampton was excited to see his friends at Children's Healthcare of Atlanta.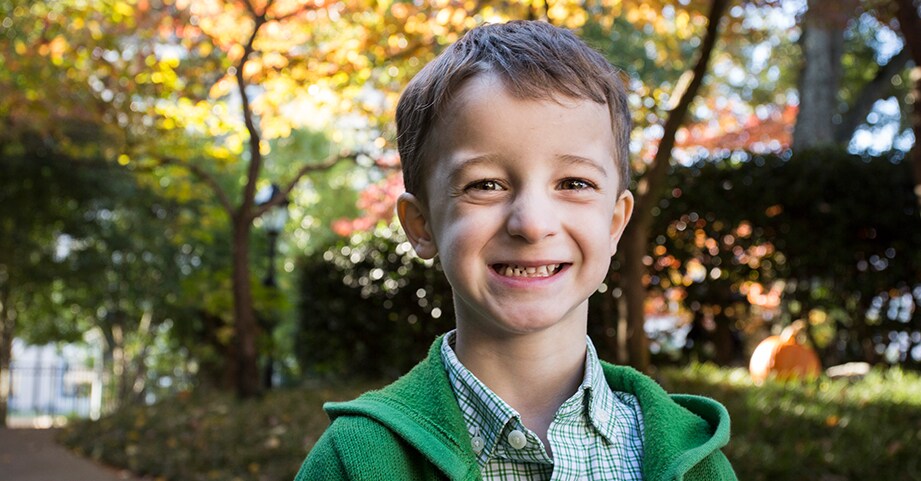 Throughout his early childhood, Hampton and his family became quite familiar with Children's. From the usual bumps and bruises to a troubling bout of respiratory issues, Hampton was a regular presence, and his parents came to rely on Children's for its expertise.
When Hampton was nearly 3 years old, doctors found a unifying thread that connected his repeated visits: his heart.
However, it wasn't a single cardiac condition that affected Hampton's health. It was three separate—and serious—conditions. "He had a complex vascular ring, was also missing his left pulmonary artery and had a bicuspid aortic valve," says Melissa, Hampton's mom. "We were looking at three significant heart defects."
A race to intervene
Due to the poor condition of his heart, Hampton's left lung wasn't receiving sufficient blood flow, making breathing difficult. With his health declining quickly, decisive action was vital.
Hampton's care team drew up a plan that centered on two complex heart surgeries, led by Glen J. Iannucci, MD, a Pediatric Cardiologist in the Children's Heart Center. Together, the surgeries would untangle his aorta and address his abnormally complicated anatomy.
And while surgery can be intimidating for anyone, Hampton remained a paragon of positivity.
"I was super anxious about Hampton feeling traumatized by the first surgery," says Melissa. "But leading into the second surgery, he asked when he would get to go 'back to his hospital.'"
A heartening outcome
Hampton's parents, Melissa and Chris, are still grateful for the support and expertise they found at Children's. "It's amazing what Children's is able to do, giving kids a positive experience even when they are going through adversity."
The positive experience also informed the family's outlook and perspective. "There are so many blessings and so much to be grateful for," says Melissa.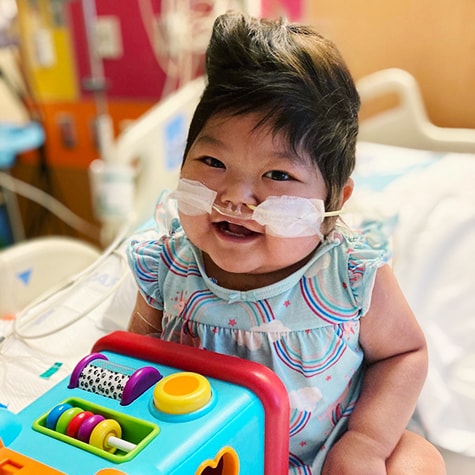 A Top-Rated Heart Program
Specialized, exceptional cardiac care for kids
As the largest cardiac program in the Southeast, the Children's Heart Center provides leading treatment to infants, children and teenagers who have complex heart defects.
SEE MORE