Shawn Is Seizure-Free and Back on His Feet After Combatting Rare Encephalitis
After months of mysterious symptoms, 8-year-old Shawn Guzman received an accurate diagnosis and treatment from the nationally ranked team at Children's Healthcare of Atlanta, curing him of a rare condition.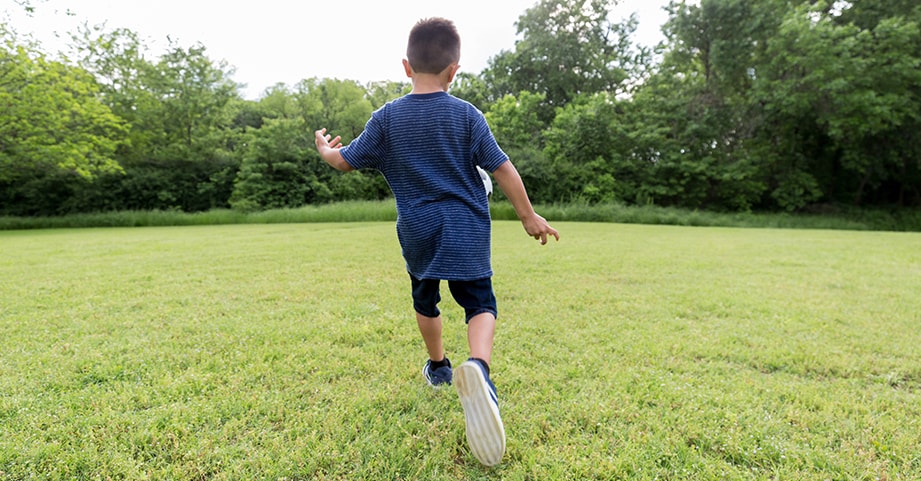 While on vacation with his family in the summer of 2013, 8-year-old Shawn began having seizures. Over the course of two heartbreaking months, Shawn's seizures continued and were compounded by drastic mood changes.
Eventually, Sean lost the ability to walk and talk. His family—desperate for answers—shuttled him back and forth to doctors in an effort to identify the cause of their little boy's baffling condition.
A difficult diagnosis
Shawn was admitted to Children's Scottish Rite Hospital, where doctors discovered that he had a rare brain disorder called anti-NMDA receptor encephalitis. For people with this illness, the body's immune system begins to mistake the brain for an infection and starts to attack it, resulting in behavior changes. This makes the illness extremely hard to diagnose.
Shawn was in the hospital for two months as he battled the disorder, unable to eat or voluntarily move his limbs. In just a little over a month, however, Shawn was learning to walk again, eating solid foods and making eye contact with his family thanks to support from the Children's Outpatient and Day Rehabilitation programs.
Shawn's family is grateful for the extraordinary care their son has received at Children's, and they are thankful that he is back to walking, running, talking in Spanish and English, and playing soccer with his friends.
Care for Complex Conditions
Home to the largest pediatric neurosciences program in the U.S.
Developing brains—like growing bodies—require the expertise of specially trained pediatric physicians, surgeons and rehabilitation therapists. At Children's, we provide the cutting-edge treatment kids need and the comprehensive, personalized care that families deserve.
SEE MORE
More Stories of Determination