Beating Hydrocephalus, Carston Is Here to Inspire
After a hard-fought stint in the NICU, he contracted meningitis as a newborn—but it was no match for Carston.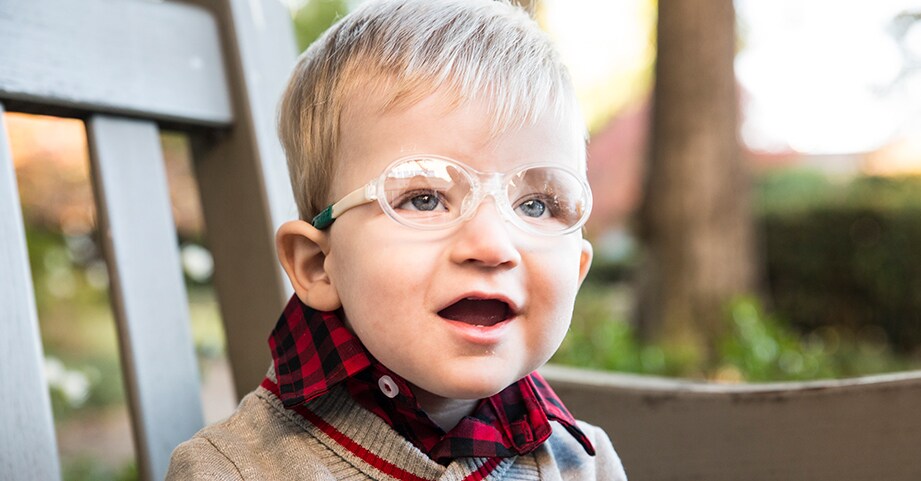 When Carston was transferred to Children's Healthcare of Atlanta at just 2 days old, his condition was dire.
"The diagnosis was very grim," says Carston's dad, Brian. "They told us he'd had a brain hemorrhage after birth and that was causing hydrocephalus. He was having continuous seizures, which they were extremely worried about."
Fluid in the brain
Carston was placed in the Neonatal Intensive Care Unit (NICU) at Children's, where the team worked tirelessly to fine-tune his medications and stabilize his brain pressure.
"Our bodies make fluid on a daily basis, and you're supposed to recycle every drop of that fluid," says Barunashish Brahma, MD, a Pediatric Neurosurgeon at Children's. "Children with hydrocephalus make the same amount of fluid, but they don't recycle it appropriately. Most of these children require some form of treatment to take the fluid away from the brain and relieve pressure."
For more than 70 days, Carston fought, overcoming hurdles and making progress. And finally, he was cleared to return home.
Sudden complications
Carston's homecoming, however, was short-lived. After five days, he returned to the Children's Emergency Department with symptoms of meningitis, an infection in the membranes that cover the brain and spinal cord.
The only hope to treat Carston's infection and prevent fluid from accumulating in his brain was to place a shunt, or tube, into his brain. Carston's doctors had been deliberate in avoiding this step until it was necessary.
"Dr. Brahma was patient," says Carston's mom, Laura. "He was willing to give Carston's brain a chance rather than rush into surgery, because a shunt is a permanent thing. I really appreciated that."
The effects of the shunt were definitive. "We did it, and it's made all the difference," says Brian. "He's a totally new baby."
A renewed perspective
From eating solid foods to crawling and then walking, Carston outpaced all expectations in his recovery. "There's something special about him," says Brian. "He's a fighter. Our Superman. It's almost like he knows he was given a second chance."
Carston's parents also feel like they were given a chance to find gratitude and a renewed outlook. "I don't see life the same anymore," says Brian. "I don't take things for granted."
"I know now that my contribution to the world isn't going to be a plaque on the wall," says Laura. "It's going to be a little boy who taught me about fighting and what's really important in life."
Caring for Tiny Brains
Specialized, expert care for kids who need it most
Ranked among the top pediatric neurology and neurosurgery programs in the country, our program combines the latest proven technology and research with a caring, child-friendly approach.
SEE MORE
Stories of Courage and Determination