After an Intense Flare-Up, Chris Learns How to Manage Crohn's Disease
After suffering intense stomach pain, 13-year-old Chris discovered that he had a chronic illness called Crohn's disease. Since then, he's learned to manage the condition and avoid its triggers.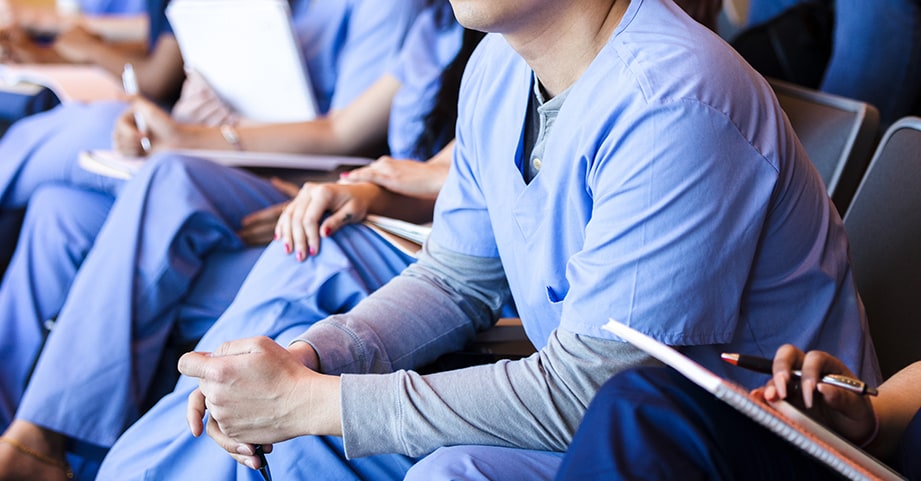 Chris was heading out the door for summer camp when his stomach started hurting. Since the 13-year-old had complained of abdominal pain earlier in the week, Chris's mother, Ann, decided to take her son to the doctor immediately. Camp would have to wait.
Suspecting appendicitis, Chris's pediatrician referred him to the Emergency Department at Children's Healthcare of Atlanta. Scans revealed that Chris didn't have appendicitis. What he did have was a large abscess in his intestine.
Chris spent a few days in the hospital, fighting the infection with antibiotics. Unfortunately, the abscess wouldn't be the end of his abdominal pain.
A chronic condition
Chris had Crohn's disease, a chronic inflammatory condition affecting the intestine. And while a chronic diagnosis can feel overwhelming and daunting, Chris' care team was careful to help ease the family's fears.
"I felt that I was in good hands," Chris says. "The specialists helped me understand and gain some perspective on my condition."
While much about Crohn's is still unclear, many patients experience symptom flares when they consume certain foods. For Chris, plenty of trial and error went into identifying which foods triggered a reaction.
A surgical intervention
Thanks to medication and regular checkups, Chris enjoyed a few stable years. However, his condition eventually became more complicated, causing him more frequent and severe pain.
After Chris made three trips to the Emergency Department, his doctors observed that a section of his intestine had narrowed, requiring its removal.
Managing symptoms
After his surgery, Chris's health began to improve. Today, Chris manages his Crohn's through medication and diet.
"Living with an incurable illness is tough," Chris says, "but with a good support system behind you, even the greatest ordeals can help you grow stronger."
Now a student at Emory University, Chris has taken on primary responsibility for managing his condition. And what's next? A career in medicine so that he can offer the same kind of support and hope he received at Children's.
A Specialized Team
One of the nation's leading gastroenterology programs
Children's is home to one of the leading pediatric gastroenterology, hepatology and nutrition programs in the country. Our multidisciplinary team treats infants, children and teens with a wide range of conditions, from reflux to inflammatory bowel disease to fatty liver disease.
Explore More
Another Dose of Inspiration