Jeremy Meller, Chief Information Officer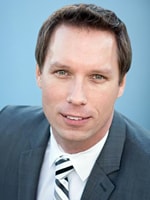 Jeremy Meller serves as Chief Information Officer at Children's Healthcare of Atlanta. In this role, Jeremy provides executive oversight, vision and support for patient, clinical and business applications; business intelligence and integration; cybersecurity; and technology architecture and innovation.
A native of northern Wisconsin, Jeremy joined Children's in 2012 as Senior Director of IT Operations, and served as Vice President of Information Systems and Technology (IS&T) between 2014 and 2020. Prior to joining the Children's team, Jeremy was a captain in the U.S. Army Medical Service Corps, where he led logistics and information technology for two military hospitals. He earned a commission as a Distinguished Military Graduate and was awarded the international Information Management Officer of the Year award during his service. Previous roles include Division CIO for the Marshfield Clinic, CIO for the Iowa Heart Center, Chief of Information Management for the Munson Army Health Center and Enterprise Director of Technology Operations for Spectrum Health.
Jeremy earned his Bachelor of Business Administration and Master of Business Administration from the University of Wisconsin. He is a Certified Professional in Healthcare Information and Management Systems (CPHIMS), a fellow with the Healthcare Information and Management Systems Society (HIMSS) and a member of the College of Healthcare Information Management Executives (CHIME).