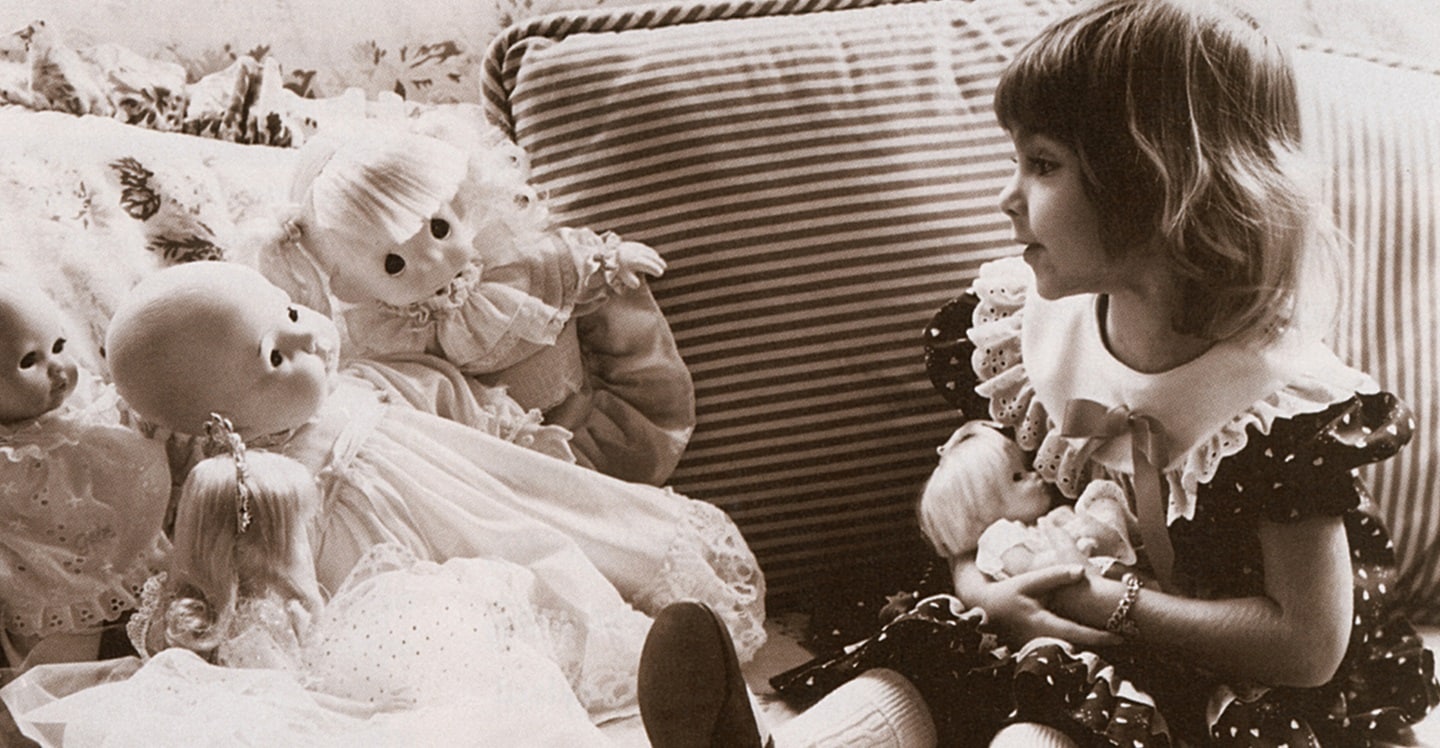 Dedicated to Kids for More Than 100 Years
For more than 100 years, we've been 100 percent dedicated to kids. Founded in 1915 as the Scottish Rite Convalescent Home for Crippled Children in two rented cottages with 20 patient beds, Children's Healthcare of Atlanta is one of the only pediatric institutions in the nation that has existed for more than a century. From our focus on family support and treating the whole child to our specialized equipment and techniques, we are tireless in our pursuit of providing the best possible care for children.
In 1998, Egleston Children's Health Care System and Scottish Rite Medical Center came together to form Children's Healthcare of Atlanta, becoming one of the largest pediatric healthcare systems in the country. The new organization had a single priority: providing the best family-centered care possible.
The next year, Hope and Will, our colorful girl and boy mascots, came to life as a way to represent the hopeful attitude and strong will of our patients, families and staff.
In 2006, Children's assumed responsibility for the management of services at Hughes Spalding Children's Hospital, adding a third hospital to anchor our growing System.
History of our hospitals
1928 – Henrietta Egleston Hospital for Children opens.
1956 – Egleston becomes the pediatric teaching affiliate of Emory University School of Medicine.
1998 – Egleston Children's Health Care System and Scottish Rite Children's Medical Center merge to become Children's Healthcare of Atlanta.

The Henrietta Egleston Memorial Hospital for Children formally opened Oct. 16, 1928, but plans for the hospital had been in the works for many years. In 1916, prominent insurance agent Thomas R. Egleston Jr. died, leaving $100,000 in his will to buy land and construct a children's hospital. He had stipulated that the hospital be built in honor of his mother, Henrietta Egleston, who passed away in 1912 and who had tragically lost four of her five young children to childhood diseases.

A number of factors delayed the construction of the original hospital building. With World War I and inflation cited as major concerns, the appointed trustees of the hospital decided to invest Thomas Egleston's financial contribution and wait for a better time to begin construction. In 1919, the Calvin W. Hunnicutt house on Spring Street Northwest, opposite what is today Baltimore Place, was purchased for the hospital. However, the property was sold in 1923 because increasing traffic had made the location too loud for recuperating patients needing rest.

Finally, in 1926, another property was purchased: a 15-acre patch of land located on what was then Forrest Road and Fortune Street, now the intersection of Ralph McGill Boulevard and Wabash Avenue. Within two years, Henrietta Egleston Memorial Hospital for Children opened with 50 beds.

Egleston hospital and Emory University signed an agreement of operation on Sept. 21, 1956. Emory agreed to provide a 5-acre plot of land on its campus, at the corner of Uppergate Drive and Clifton Road, for the construction of a new Egleston hospital. Construction began in early 1957, and the new facility opened April 20, 1959, with a 100-bed capacity.

This hospital saw further expansions through the years, including the opening of the George and Irene Woodruff Pavilion on Oct. 14, 1981, and the addition of 70 beds in 1993. The 1990s saw major growth, with the establishment of the Center for Child Advocacy in 1992, the Aflac Cancer and Blood Disorders Center in 1995 and the Sibley Heart Center in 1997. In 1998, Egleston merged with the Scottish Rite Medical Center to form Children's Healthcare of Atlanta. Egleston expanded its facilities again in 2004.
1952 – The Hughes Spalding Pavilion officially opens as a private hospital for paying African American adults.
1989 – Hughes Spalding temporarily shuts its doors for renovation. The facility reopens in 1992 as Hughes Spalding Children's Hospital.
2006 – Children's assumes responsibility for the management of services at Hughes Spalding.
Hughes Spalding Pavilion opened July 7, 1952, but plans for the hospital began in the late 1940s. As World War II ended, it became apparent that African Americans in Atlanta did not have sufficient healthcare options. In comparison to white Atlanta residents, Black Atlanta residents had a higher mortality rate and limited access to medical professionals and healthcare facilities. Prominent Atlanta businessman and attorney Hughes Spalding recognized the need for a hospital to serve the Black population and led a movement to change these inadequacies.

Spalding's desire to help was initially sparked in 1946 when Margaret Mitchell, famed author of the Pulitzer Prize-winning novel "Gone With the Wind," wrote to him to express her concern about the healthcare system available to African Americans in Atlanta. She had experienced its shortcomings firsthand when her longtime laundress, an African American woman, neared the final days of her life after a battle with cancer and Mitchell was unable to find a suitable hospital facility for her. Also included in her letter to Spalding was a donation to help address this problem and fund a better medical facility in Atlanta for African Americans. Inspired by Mitchell's letter and donation, Spalding then looked to other leaders in Atlanta to raise money to build this new facility. Spalding suggested the hospital be named in Mitchell's honor, but Atlanta community leaders decided to name it after him instead in recognition of his efforts.

In May 1947, the Fulton-DeKalb Hospital Authority, led by Hughes Spalding, authorized construction to begin on the hospital. Emory University donated 3 acres of land across from Grady Hospital in downtown Atlanta for the new facility, which would be operated through the Grady Health System. The hospital continues to operate at this original location today. When it finally opened in 1952, the Hughes Spalding Pavilion held more than 130 beds and provided medical care for African American adults and children. The hospital also provided medical training for African Americans in the workforce.

In 1983, Hughes Spalding Pavilion expanded its facilities. Along with this expansion, the hospital began to specialize in pediatric care. The hospital was briefly closed from 1989 to 1991 and then reopened in 1992 as Hughes Spalding Children's Hospital. In 2004, Children's Healthcare of Atlanta and Grady Health System jointly announced plans for Children's to provide pediatric services at Hughes Spalding. These plans became a reality in 2006 when Children's assumed management of the hospital. In 2010, a new building for the hospital opened at the same location, providing expanded facilities, updated equipment, a primary care center, a sickle cell clinic and an asthma clinic.
1915 – Scottish Rite Convalescent Home for Crippled Children opens.
1965 – Scottish Rite expands into a full-fledged medical center.
1998 – Egleston Children's Health Care System and Scottish Rite Children's Medical Center officially merge to become Children's Healthcare of Atlanta.
Inspired by the work of Michael Hoke, MD, Bertie Wardlaw led a two-year effort to open a free hospital for children in Atlanta in the early part of the 20th century. With the help of Forrest Adair and the Scottish Rite Masons, Scottish Rite Convalescent Home for Crippled Children opened Sept. 15, 1915, in two rented bungalows at 321 W. Hill St. in Decatur, Ga. Previously, Dr. Hoke had provided free orthopedic care for children at the Wesley Memorial Hospital at Auburn Avenue and Courtland Street. However, only two beds were available for patients, and space was limited.
When the hospital was finally established in 1915, the space housed 20 beds for children needing recovery after receiving orthopedic care. Within four years, the hospital added 30 additional beds to accommodate the growing need in the community. The 50-bed orthopedic and surgical facility was renamed Scottish Rite Hospital for Crippled Children to recognize its expanding medical services.
As Atlanta's population grew toward the north of the city, the hospital's location in Decatur became less accessible. By 1969, the original Scottish Rite building had been in operation for 50 years, and the facilities needed expansion and updates. (This property is now listed on the U.S. National Register of Historic Places.) Wood W. Lovell, MD, the hospital's third medical director, led an expansion effort to turn Scottish Rite into a full-fledged medical center. The hospital's new expansion and updated name, Scottish Rite Children's Hospital, launched in July 1976 at its current location in north Atlanta. The new facility held 50 beds as well as a four-bed intensive care unit. In 1977, the 200-seat Wood W. Lovell, MD, Education Center amphitheater was added for medical teaching.
Further expansion occurred in 1983 with the addition of 96 beds and a clinical outpatient building. On Sept. 15, 1989, the hospital was renamed again as the Wilbur and Hilda Glenn Hospital for Children, in honor of the couple who originally donated the land in north Atlanta, while the holding company became the Scottish Rite Children's Medical Center. The 1990s brought more additions to Scottish Rite, including the Callaway Acute Care Center in 1991 and the Scottish Rite Medical Center Asthma Education Center in 1994. In 1998, Scottish Rite and Henrietta Egleston Memorial Hospital merged to form Children's Healthcare of Atlanta. Facilities at Scottish Rite were further expanded in 2004.
Timeline
Explore our history
Get to know the history behind Children's Healthcare of Atlanta and how we came to be one of the largest providers of pediatric clinical care in the country.
View Timeline
Learn more about our hospitals
A Story of Hope and Will
In 2015, we celebrated a century of caring for our community's children.

As we marked this milestone, we remembered those who helped to make up our history, from physicians and patients to community leaders and volunteers. The story of Children's Healthcare of Atlanta is one of hope and will—the hope for a better future for children and the will to make it happen.

We invite you to watch "A Story of Hope and Will," a documentary featuring the special people who shaped our history.