Matthew Fought Cancer as a Child and Now as a Doctor
Matthew was diagnosed with non-Hodgkin lymphoma at age 13, and after his recovery, he set his sights on becoming a doctor and helping other kids with cancer.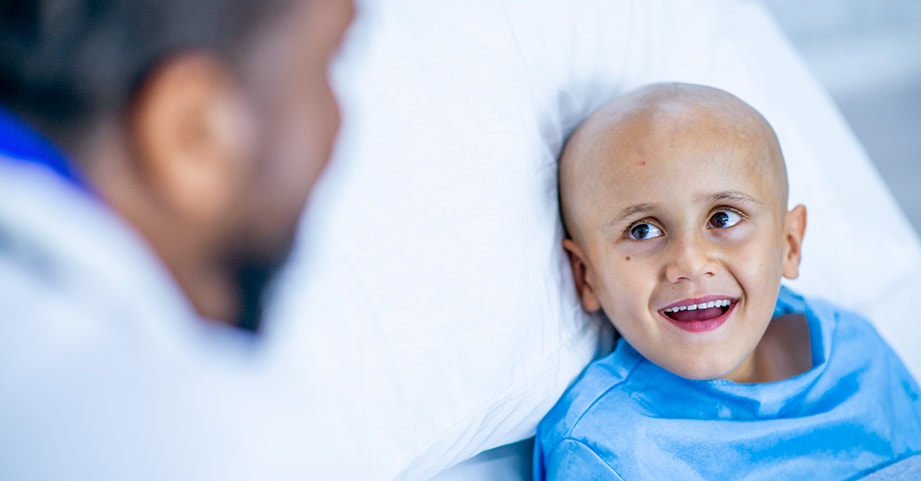 As a teenager, Matthew knew exactly what he wanted to do when he grew up: help kids like him overcome cancer.
Becoming a fellow at the Aflac Cancer and Blood Disorders Center of Children's Healthcare of Atlanta helped Matthew Ramirez, MD, stay true to his dream.
A defining diagnosis
Matthew was diagnosed with a type of non-Hodgkin lymphoma as a child and endured months of chemotherapy that caused him to lose his hair and miss school. It was a tough time for his entire family, but the experience changed Matthew's life for the better.
Inspired by his own oncologist, Matthew transferred to a new school district so he could attend a medical magnet high school, which allowed him to participate in hospital rotations and see firsthand what hematologists and oncologists do each day.
Matthew progressed through college, medical school and residency, all with the goal of saving lives as a pediatric hematologist/oncologist.
At Children's, Dr. Ramirez relied on his own experiences as both a cancer patient and survivor to ensure the kids he saw each day felt safe and comfortable. Developing a bond with the children and their families is a critical part of his mission.
"I thought, when I'm a doctor, I'm going to take time to get to know my patients," he says. "I try to give all my patients that same dedication."
Dr. Ramirez's unique perspective allows him to have a greater degree of understanding for all involved. Remembering the families' needs—whether that means inquiring about school or connecting them with services—can go a long way.
Empowering cancer survivors
Dr. Ramirez is focused on educating his patients about survivorship care, something he didn't learn about until he was an adult.
It is critical for cancer survivors to continue to monitor their health after treatment ends, remaining vigilant for side effects that might occur years down the road.
Dr. Ramirez was passionate about helping kids in the Cancer Survivor Program at Children's. He often saw patients who were the same age he was when he was going through treatment. In addition to educating them about their conditions and treatments, he told them they have their entire lives ahead of them to grow and become the people they're meant to be—just like him.
"Childhood cancer survivors should be empowered," he said. "Surviving is the rest of your life."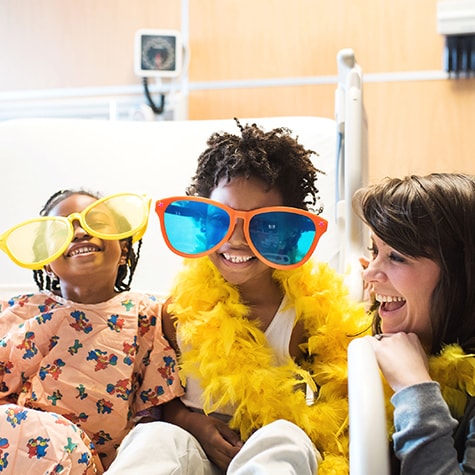 Cancer and Blood Disorders Care
Home to one of the largest pediatric hematology programs in the country
When the side effects of sickle cell disease keep kids from doing the things they love, our team of specialists is there to provide the comprehensive care and advanced therapies they need to get back to the childhoods they deserve.
Get Informed
Another Dose of Inspiration