Madison Puts Scoliosis Behind Her
At 15, Madison was diagnosed with scoliosis and underwent corrective surgery. Now a singer-songwriter on the rise, she looks back on her time at Children's Healthcare of Atlanta fondly.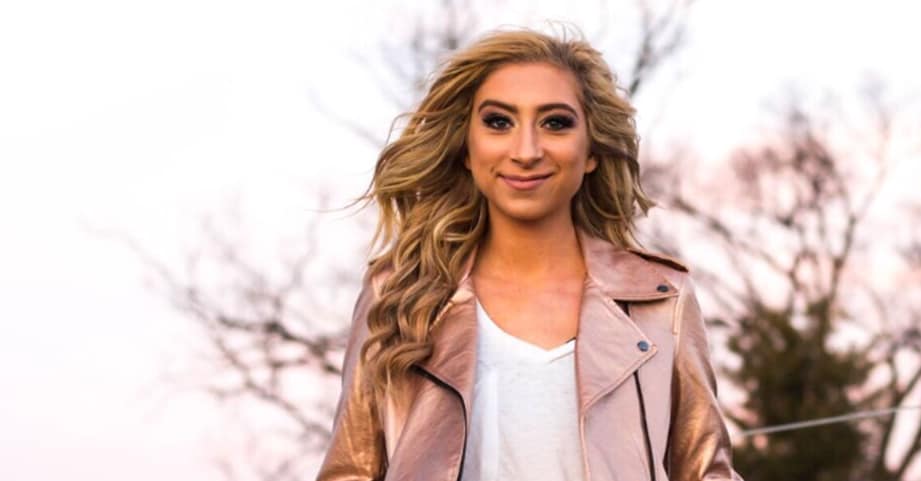 Madison was 15 when she discovered she had scoliosis. During her annual checkup, her pediatrician noticed a curve in her spine. Further examination determined that she had an S-shaped curve—23 degrees at the top of her spine and 32 degrees on the bottom.
Madison was prescribed a nighttime spine brace. And while she wore it as directed, her continued, swift growth meant the curvature was becoming more extreme by the day.
A second opinion
With Madison's condition worsening, her family sought the expertise of Michael L. Schmitz, MD, a Pediatric Orthopedic Surgeon and Chief of Orthopedics at Children's.
"A child deserves the expertise from a pediatric-trained spine team like the one we have at Children's," Dr. Schmitz says. "And our surgeons are all fellowship trained and among the leaders in their field when it comes to spine surgery."
When Dr. Schmitz recommended surgery, Madison was taken aback. Everything was happening so quickly. But she knew that failure to act could have dire consequences.
"In Madison's case, not correcting the curve in her spine could have led to a lot of problems down the road as she continued to grow, which not only would be physically deforming but could affect the function of a patient's heart and lungs," Dr. Schmitz says. "We use surgery as a last resort, and most patients we see do not need spine surgery, but if the curve is severe and/or progressive, it's important to seek an opinion from a pediatric spine surgeon who can help determine the best treatment for your child."
A shining recovery
"Finding out your daughter has to have major surgery is very frightening," says Lisa Parks, Madison's mom. But the family was confident that Madison's care team was fully devoted to her recovery.
"The first two weeks after her procedure were the hardest," Lisa says. "But within a month, she was doing a photo shoot, and two months later, Madison took a road trip to Nashville."
Since her surgery, Madison has flourished. She's graduated from high school and subsequently attended Belmont University. Today, she still lives in Nashville and is a singer-songwriter and artist. But she still looks back at her time at Children's fondly.
"Children's was absolutely incredible," says Madison. "My doctors made everything very clear before my procedure and treatments and assured me of the processes. The nurses were also very kind and friendly and encouraged me. Their compassion made a big difference."
Pride in her experience—and her scar
Today, Madison lives a normal life but is mindful about her wellness. "I do everything I love, but I still listen to my body and remain mindful that I have rods in my back."
Madison is grateful for the care she received and remains proud of her spine surgery scar. "You should own it and not be embarrassed! It's truly amazing what the doctors can do. I have talked to so many young men and women who have scoliosis, as well as those who are headed into surgery," she says.
Madison has also been heartened to find a community who shares her experience with scoliosis. "Being able to talk about what's going on and having something in common has helped so many people feel reassured and supported. I'm always willing to talk to anyone about my experience because I had those people in my life before my surgery and the scoliosis process as well, and I know what a difference it makes."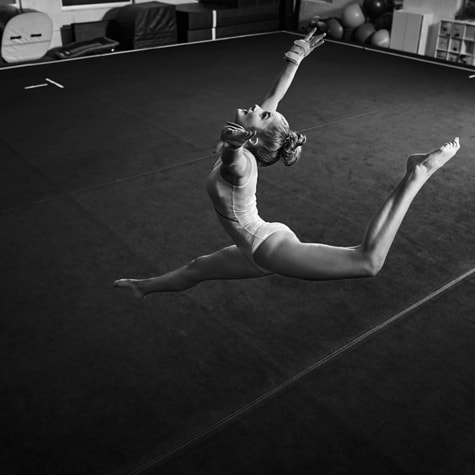 A Team of Skilled Surgeons
Where you take them matters
A leader in pediatric spine care, Children's performs more spinal fusion surgery on kids, teens and young adults than any other pediatric hospital in the country. Surgeries here lead to some of the shortest stays, best outcomes and highest patient satisfaction.
Find Out More
Scoliosis and Spine Resources for Families