Is It Safe for My Kid to Have Surgery During COVID-19?
Whether your child's surgery is considered elective or an emergency, every parent is asking the same question right now: Is it safe for my kid to have surgery during a pandemic?
At Children's Healthcare of Atlanta, we have made it a priority to make our facilities as safe as possible for children who need to have surgery during COVID-19.
"We are seeing parents who are reluctant to come to the hospital or to a doctor's appointment, because there is a high level of anxiety about healthcare interactions," says James Thomsen, MD, a Pediatric Otolaryngologist and Surgical Director at Children's Scottish Rite Hospital. "As a healthcare provider, one of the things that concerns me most is that kids and teens may be living with undiagnosed conditions. Children's doctors and surgeons across 60-plus specialties are dedicated to helping diagnose and treat all kinds of pediatric conditions in the safest possible way."
In terms of safety measures, parents want to know all of the steps Children's is taking, from the personal protective equipment (PPE) requirements for staff, guardians and patients to our social distancing guidelines and how our facilities are being cleaned.
"Surgical protocols are something we have worked diligently to enforce since the COVID-19 pandemic began," says David Wrubel, MD, a Pediatric Neurosurgeon, Program Director of the Pediatric Neurosurgery Fellowship Program and Surgical Director at Children's Egleston Hospital.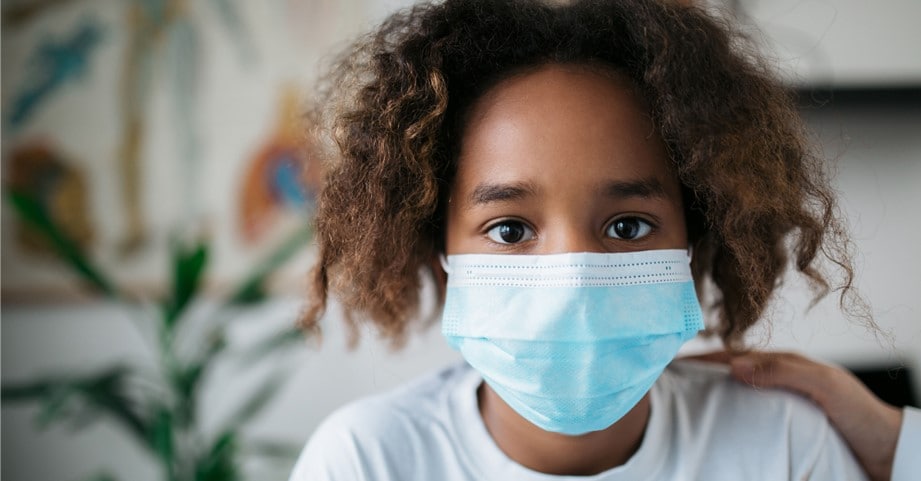 What is Children's doing to make surgery safe for kids and teens?
Our teams meet daily and are focused on establishing and revising policies as the pandemic evolves in order to protect patients, families and staff. We have created a safe environment by:
Requiring universal masking for all patients, visitors and staff during their entire shift or stay in the hospital.
Socially distancing patients, visitors and staff, keeping them at least 6 feet apart in all areas when possible.
Stressing frequent hand hygiene and handwashing.
Requiring pre-operative testing for key surgical patients identified by our surgeons.
Cleaning waiting areas, patient rooms and operating rooms after each use with high-grade disinfectant.
Like all visitors, Children's employees are not allowed into any of our facilities if they have tested positive for COVID-19 or are exhibiting symptoms.
"We are following the Centers for Disease Control and Prevention (CDC) guidelines for all return-to-work scenarios," says Bruce Miller, MD, a Pediatric Anesthesiologist, and Director of Anesthesiology at Egleston Hospital and Children's at Satellite Boulevard Outpatient Surgery Center.
We are also following strict guidelines for managing patients who test positive for COVID-19. Any surgical patient who is exhibiting signs of illness or tests positive for COVID-19 but still needs surgery is isolated before and after surgery, and strict protocols are followed for transporting them to and from the operating room.
"Even during these hard times, we still have to perform lifesaving surgeries," adds Dr. Miller.
We are continuously reviewing safety measures and seeking counsel from national organizations like the CDC, American Academy of Pediatrics, American College of Surgeons, American Society of Anesthesiologists, Association of Perioperative Registered Nurses and American Hospital Association, as well as local institutions like the Georgia Department of Public Health (GDPH), to guide our decisions and policies regarding safety during this pandemic. Additionally, Children's is collaborating with pediatric hospitals across the country to make sure we are sharing knowledge with other pediatric experts.
"When people hear elective surgery, they may think it isn't necessary and that there are no consequences for not having the procedure," says Dr. Thomsen. "But we call elective surgeries 'time sensitive surgeries,' because the downsides of not having a surgery can often be more harmful than the surgery itself."
For example, a child who has recurrent ear infections may need ear tube surgery. If they don't have the surgery, a child will continue to have issues with ear infections. The same is true of tonsillectomies. A tonsillectomy may be necessary so that a child doesn't continue to have infections.
"There is very little that we do that is truly elective," Dr. Wrubel adds. "Kids are growing, and even though some things can be put off temporarily, if you put them off too long it can actually cause harm."
It's important to remember that each condition is unique and treatment plans are tailored, so talk to your child's doctor if you have concerns about their surgery.
Your child's safety is our No. 1 priority
When kids and teens come through the doors at Children's, we treat them as if they are our own. "Once here, patients and families realize how safe it really is, and they have been very pleased, expressing their gratitude to our staff," says Dr. Thomsen.
You can take comfort in knowing that our team is taking every precaution to keep your kids safe. And outside of our COVID-19 safety precautions, we've earned Level 1 status from the American College of Surgeons for Children's Surgery Verification—their highest designation. We are the first pediatric hospital in Georgia to achieve this level.
"Our goal is to safely perform each surgery and get kids on their way to recovery," concludes Dr. Wrubel.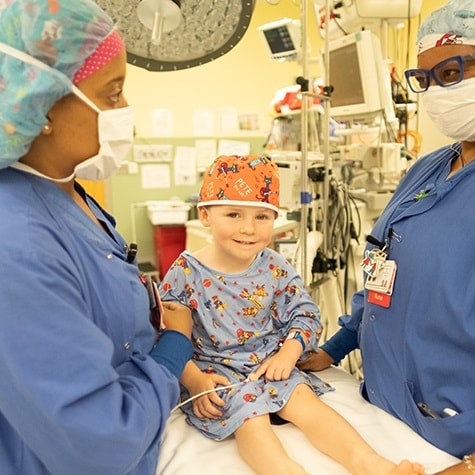 Surgery at Children's
When it comes to your child, where you take them matters.
We know surgery may seem scary, but you can rest assured in bringing your child to Children's: one of the largest pediatric clinical care providers in the U.S. and home to one of the top pediatric surgery programs in Georgia.
GET READY FOR SURGERY
Bruce Miller, MD, is a Pediatric Anesthesiologist at Children's Healthcare of Atlanta. He is also Chief of the Division of Pediatric Anesthesiology at Emory University School of Medicine. Dr. Miller has presented at numerous conferences and is focused on the anesthesia care of children with cardiac conditions.
James Thomsen, MD, is a Pediatric Otolaryngologist and Surgical Director at Children's Healthcare of Atlanta Scottish Rite Hospital. Dr. Thomsen has been performing surgeries at Children's for nearly 30 years. Among several focus areas, his current research interests include pediatric neck masses, otitis management and sleep apnea.
David Wrubel, MD, is a Pediatric Neurosurgeon, as well as Surgical Director and Medical Staff President-elect at Children's Healthcare of Atlanta Egleston Hospital. He is also Program Director for the Pediatric Neurosurgery Fellowship Program at Children's. Dr. Wrubel has a special interest in pediatric brain tumors, Chiari malformations, spine conditions and vascular diseases.
This content is general information and is not specific medical advice. Always consult with a doctor or healthcare provider if you have any questions or concerns about the health of a child. In case of an urgent concern or emergency, call 911 or go to the nearest emergency department right away. Some physicians and affiliated healthcare professionals on Children's Healthcare of Atlanta team are independent providers and are not our employees.