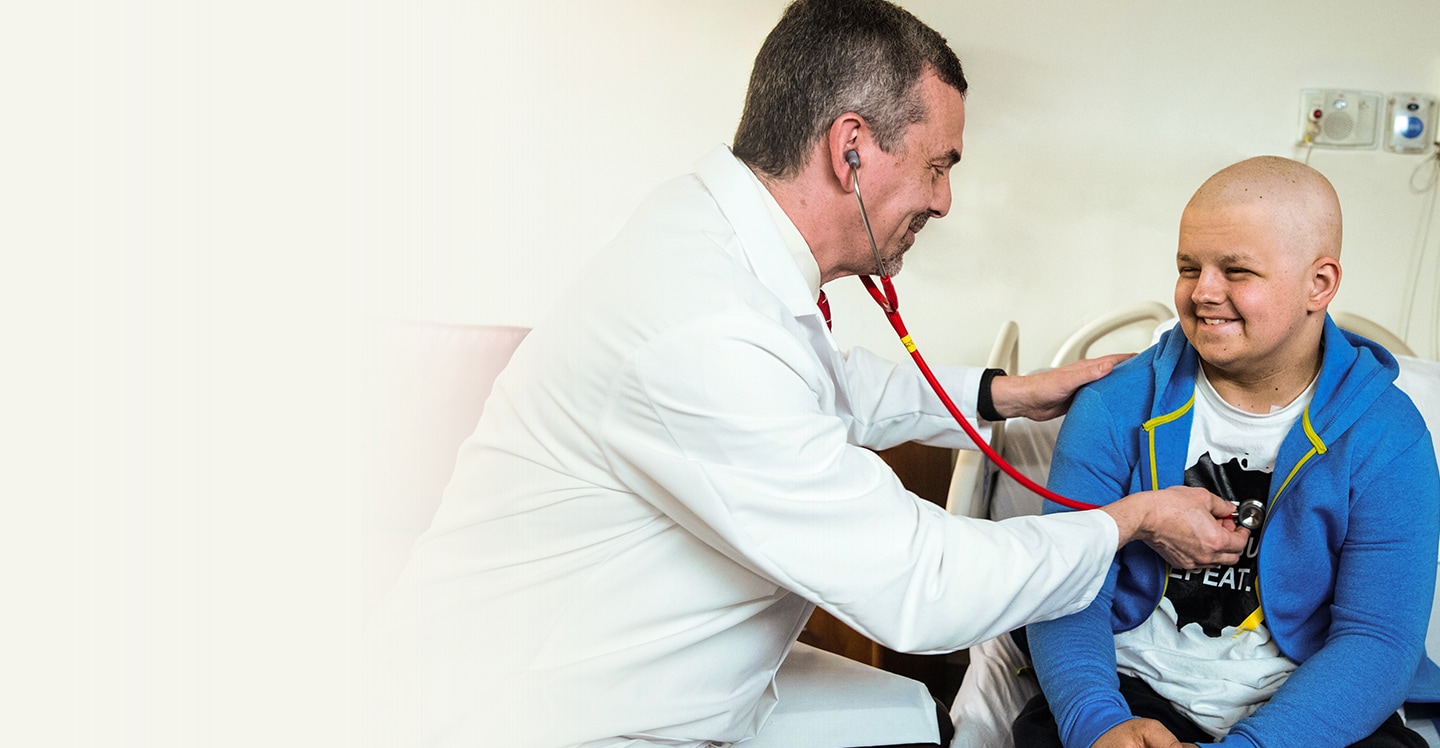 The Precision Medicine Program at the Aflac Cancer and Blood Disorders Center of Children's Healthcare of Atlanta leverages genomic sequencing for pediatric patients with high-risk tumors, with the goal of identifying alterations that can impact therapies and improve outcomes. Our team of pediatric specialists is also developing novel, cutting-edge research approaches to enhance the safety and efficacy of personalized medicine treatments.
Historically, pediatric cancer treatments have traditionally taken a "one-size-fits-all" approach in which disease treatment strategies were developed for the average patient, with less appreciation for the fact that individual patients can be significantly different from one another.
At the Aflac Cancer and Blood Disorders Center, our Precision Medicine Program utilizes genetic testing methods to identify specific changes in the DNA and RNA of cancer cells, and offers individualized treatment options to our pediatric cancer patients. Sometimes, cancer cells with these changes can be precisely targeted with different treatments.
What types of pediatric cancers can precision medicine treat?
Children and young adults with cancers that are rare, difficult to treat or have come back after treatment can receive genetic testing of their tumor. Working with your child's oncologist, the Precision Medicine Program team at Children's uses genetic testing results to determine whether these treatments are an option for your child.
Why is precision medicine important?
Genetic testing through the Precision Medicine Program may reveal additional treatment options for children who in the past had limited options beyond standard therapy. Additionally, some targeted treatments may have fewer or reduced side effects, offering an improved quality of life. Finally, in some patients, testing may identify genetic changes that explain why a patient got cancer to begin with; this may affect how other family members are monitored and cared for.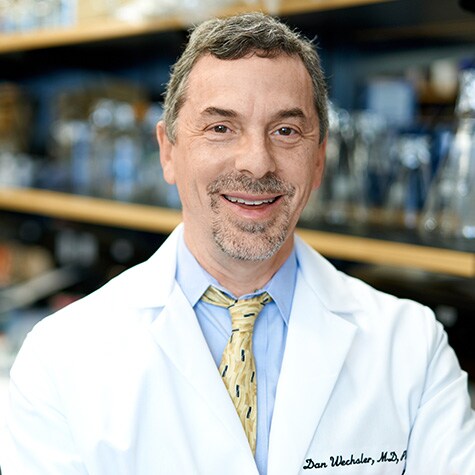 Precision Medicine Program
Meet Precision Medicine Research Rockstar, Dr. Wechsler
The Aflac Cancer and Blood Disorders Precision Medicine Program, one of the largest in the country, offers personalized care for individual oncology patients with high-risk, newly diagnosed, relapsed, or refractory pediatric tumors.
watch video
Your child's oncologist may recommend tumor genetic testing. Once the Precision Medicine Program team determines that your child is eligible for testing, tumor cells that have been previously biopsied (surgically removed) will be sent for testing. Additionally, a sample of normal tissue (blood or saliva) will be collected from your child for testing. It takes about two weeks for the team to receive results. The results are then reviewed by a team of doctors, including your child's oncologist, genetic counselors and cancer scientists. If the testing suggests that certain treatments might be beneficial for your child's cancer treatment, we will work with you to help you understand your options. If your goals align with a therapy, your child's oncologist will then help you move forward with any new treatments. We may also recommend additional genetic testing based on the results of testing, and we will work with you to help facilitate any testing that may be needed.
It is important to know that the precision medicine testing process might not reveal any genetic changes, or we may find changes that have no associated targeted treatments. In addition, some families will be referred to our Cancer Predisposition Program for further testing.
The Precision Medicine Program was started in 2017 and has been generously supported by CURE Childhood Cancer.
The program:
Partners with Ashion, a College of American Pathologists (CAP)-accredited, Clinical Laboratory Improvement Amendments (CLIA)-certified clinical genomics testing laboratory based in Phoenix, Ariz., to provide comprehensive testing for patients with high-risk and/or relapsed/refractory brain tumors, solid tumors, leukemias and lymphomas.
Conducts a biweekly multidisciplinary Molecular Tumor Board to discuss testing results with oncologists, molecular pathologists, genetic counselors and cancer scientists.
Includes a robust research program with projects focused on developing new precision medicine approaches for diagnosing and treating brain tumors, solid tumors, leukemias and lymphomas.
Program highlights:
We provide tumor sequencing for approximately 60 patients each year.
Average turnaround time for genetic testing results is approximately 14 days.
Our tumor sequencing helps inform physicians, patients and their families so they can make critical decisions regarding their cancer management.
We partner with our Cancer Predisposition Program to provide services for patients whose test results suggest the presence of a cancer predisposition syndrome.
We partner with our Developmental Therapeutics Program to potentially recommend appropriate therapies or clinical trials.
Cancer and Blood Disorders Research
We're committed to finding innovative treatments for children with cancer and blood disorders.
As Georgia's top pediatric cancer research center, we are committed to excellence and innovation in pediatric cancer and blood disorders research.
Read More
Douglas K. Graham, MD, PhD, Director
Daniel S. Wechsler, MD, PhD, Co-Director
Kelly C. Goldsmith, MD, Clinical Director
Christopher Porter, MD, Research Director
Manoj K. Bhasin, PhD, Director of Bioinformatics
Anna Kenney, PhD
Research coordinators
Raven Lee
Veronica Shipman
The Future of Pediatric Cancer and Blood Disorders Care