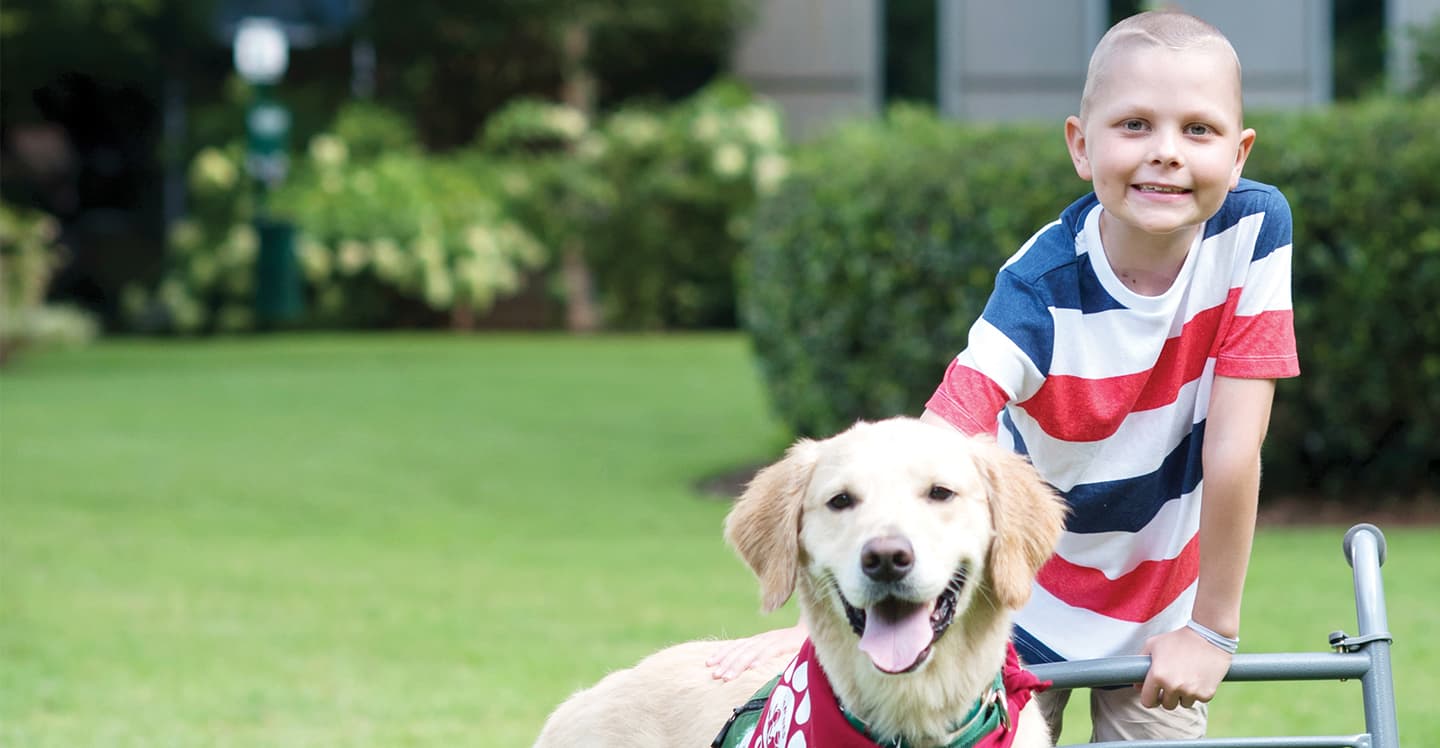 How Can I Join the Fight Against Childhood Cancer and Blood Disorders?
Join the Fight Against Childhood Cancer and Blood Disorders
"Your child has cancer" are words no parent ever wants to hear. But, when a kid does face cancer or a blood disorder, we're here to help and couldn't do it without support from donors like you. Treating more than 500 new cancer patients in 2020 and following nearly 2,000 patients with sickle cell disease, hemophilia and other blood disorders, the Aflac Cancer and Blood Disorders Center of Children's Healthcare of Atlanta cares for more kids with cancer than anywhere else in Georgia or in the Southeast.
Our doctors are experienced in treating children with every known form of cancer and blood disorder, from the most common to those rarely seen. In just one visit, our patients have access to specialists, counselors, therapists, and other caregivers and support team members in one location. This makes it easier on sick kids and their families.
Just think, more kids than ever are beating childhood cancer and blood disorders right here in metro Atlanta. Their stories will inspire you; their families deserve our support. Imagine what that means to parents who have tried everything but are holding onto hope for one more option. With your generous support, it means they aren't in this alone. We want all of our patients—regardless of their diagnosis—to get back to being kids and growing up to live full and happy lives after treatment.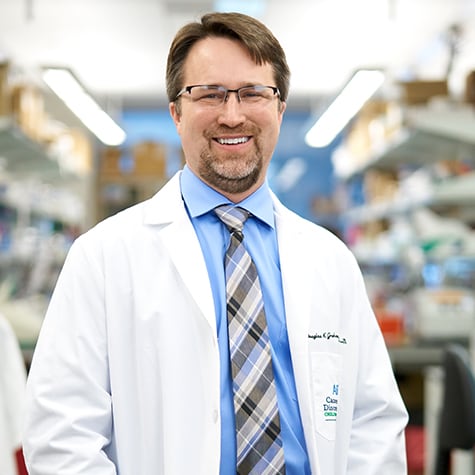 Cancer and Blood Disorders Research
We're committed to finding innovative treatments for children with cancer and blood disorders.
Home to one of the largest clinical trial programs in the country, we offer our patients access to some of the most novel treatment options.
Learn More
More ways to support the Aflac Cancer and Blood Disorders Center
DONATE NOW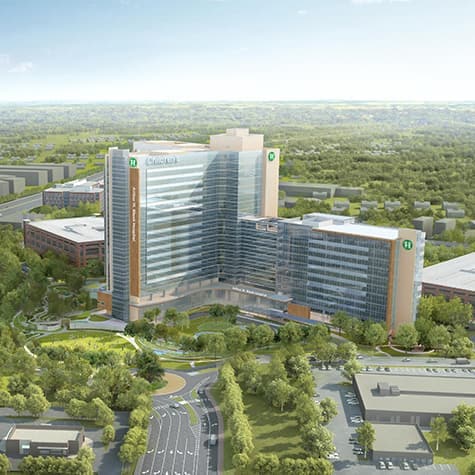 Our Future Campus
Treating cancer and blood disorders at Children's
Our new hospital will be a game changer for kids fighting cancer and blood disorders. With 25% of the new hospital's patient rooms devoted to cancer and blood disorders care, we'll be able to increase patient capacity and treat more kids across the state and beyond.
SEE HOW
Patient Care, Clinical Expertise and Groundbreaking Research Are Our Top Priorities
2020 Aflac Cancer and Blood Disorders Center Program Highlights

From expanding our team to launching innovative programs, our center helped change the future of pediatric cancer and blood disorders.

An eight-hour surgery and treatment helped save Aubrey's life

When Aubrey was 2 years old, she was referred to Children's after a mass was discovered on her liver. Tests revealed she had hepatoblastoma, a rare childhood liver cancer.

Every child deserves a lifetime

The Aflac Cancer and Blood Disorders Center at Children's is dedicated to giving pediatric patients their childhood back through exceptional clinical care and groundbreaking research.

15-year-old Sofia underwent a BMT to help treat her acute myeloid leukemia

At age 15 years old, and after experiencing intense stomach pains and fainting episodes, Sofia was diagnosed with acute myeloid leukemia (AML).
Contact Us
Who Do I Contact to support the Aflac Cancer and Blood Disorders Center?
In-kind donations and service projects
Lindsay Whiteside
, Senior Program Coordinator
404-785-0983
Fundraising events
Janet Read
, Community Development Officer
404-317-7443

Monetary donations or patient family involvement
Mallory Ryan
, Development Officer
404-785-6688