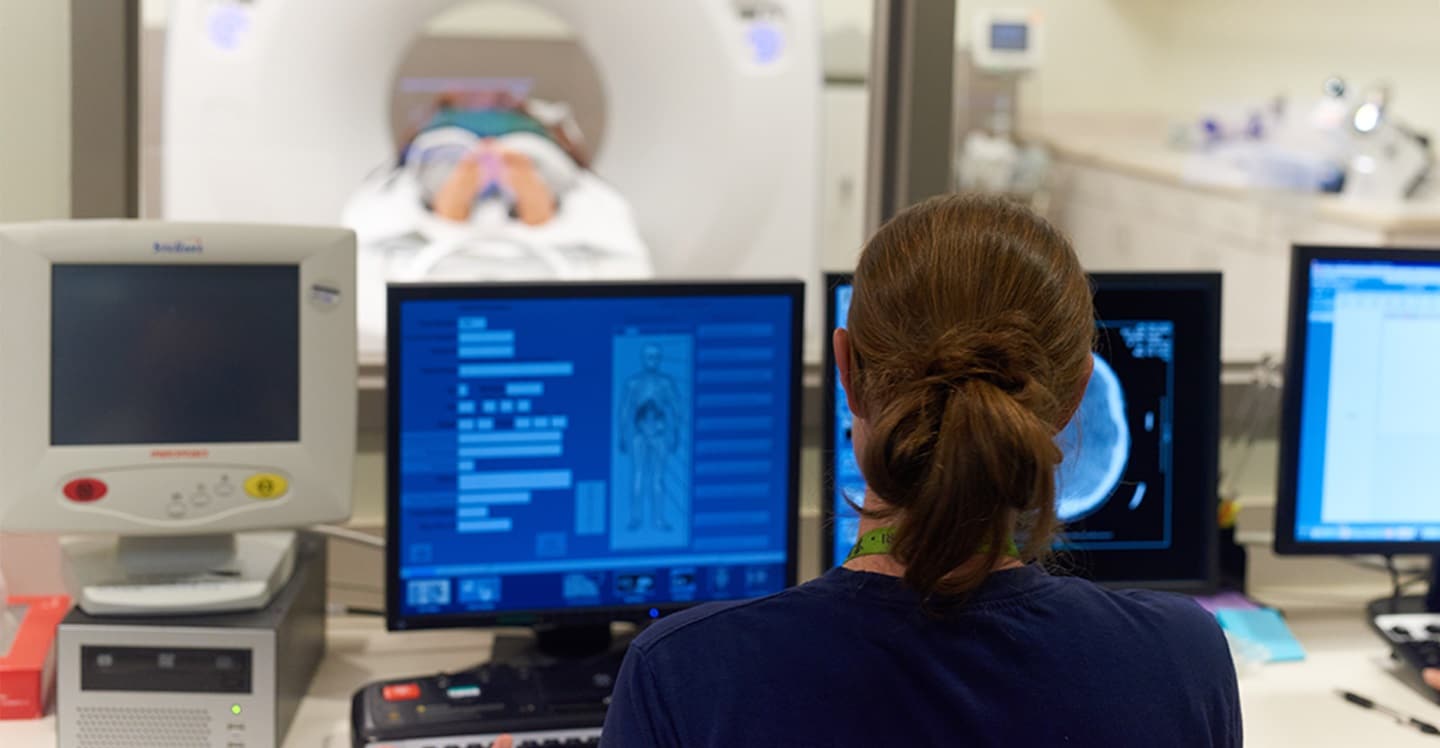 Children's is one of the largest pediatric clinical care providers in the country, with three hospitals, 673 licensed beds, a Level 1 Trauma Center, and more than 60 pediatric specialties and programs. Each year, Children's encounters more than 1.2 million patient visits and performs more than 300,000 imaging reports.
In response to the growing demand for services in specialized pediatric care, Children's is currently building a new pediatric medical campus. Learn more about how Children's is breaking new ground to give our System room to grow decades into the future.
Highlights
We offer radiology services at multiple imaging locations across metro Atlanta, including:

Children's hospitals: Egleston, Hughes Spalding and Scottish Rite hospitals
Children's outpatient locations: Children's at Satellite Boulevard, Children's at Town Center and Children's at Webb Bridge
Other facilities: Emory Midtown Hospital (NICU) and Grady Memorial Hospital

We have nine MRI magnets, six CT scanners, one mobile CT scanner and one PET scanner.
We are accredited by the American College of Radiology (ACR), which demonstrates our commitment to quality care and patient safety.
Our program is one of the only pediatric programs in the country to have received the Diagnostic Imaging Center of Excellence (DICOE) designation.
In 2019, our team read more images than any other pediatric radiology program in the country.
Research
In conjunction with Emory University, Children's is committed to excellence and innovation in pediatric research. Our radiology department conducts a wide spectrum of clinical and translational research in collaboration with colleagues at Children's and Emory University and as part of several large multi-institutional collaborative efforts.
Our areas of interest include:
Development and use of advanced techniques in ultrasound, CT scan, MRI, nuclear medicine and interventional radiology.
Innovative techniques in pediatric radiology education.
Additionally, we are uniquely positioned to advance research nationally by leveraging the vast capabilities in Atlanta, including:
Emory University
Georgia Institute of Technology
Centers for Disease Control and Prevention (CDC)
Children's Healthcare of Atlanta, in collaboration with Emory University School of Medicine, offers a one-year, ACGME-certified pediatric radiology fellowship. We are dedicated to providing a comprehensive program for training fellows in pediatric radiology.
Our goal
We want to train qualified radiologists to be highly competent in all aspects of pediatric imaging in order to serve children in their communities, whether it is in an academic or private practice setting.
Rotations
The one-year rotation includes:
Body MRI
Body CT
Cardiac CT
Fetal MRI
Fluoroscopy
Interventional radiology
Musculoskeletal imaging
Neuroradiology
Nuclear medicine, including PET, MIBG therapy and thyroid ablation
Ultrasound, including contrast enhanced ultrasound
Fellows are closely supervised by Children's faculty, board-certified pediatric radiologists with Maintenance of Certification (MOC) qualifications, as well as subspecialists in neuroradiology, interventional radiology and musculoskeletal radiology.
Research
Fellows receive one half-day of academic time per week. Each fellow completes as least one academic project during the course of his or her fellowship training. Fellows will also present at the Society for Pediatric Radiology (SPR) and Radiology Society of North America (RSNA) annual meetings among others.
Conferences
Training is enhanced by an organized curriculum comprising a variety of conferences offered throughout the year.
Weekly: Surgery and Radiology Conference, Didactic Surgery Conference
Monthly: Interdepartmental Conference with surgery, pathology, neurosurgery, gastroenterology, oncology, orthopedics and rheumatology
Additionally, all fellows receive a stipend that includes funding to attend the annual meeting of the Society of Pediatric Radiology.
Accreditation
Our program is accredited by the Accreditation Council for Graduate Medical Education (ACGME).
Timing
Our fellowship program accepts applications beginning Nov. 1, 2023. Interviews begin in January 2024.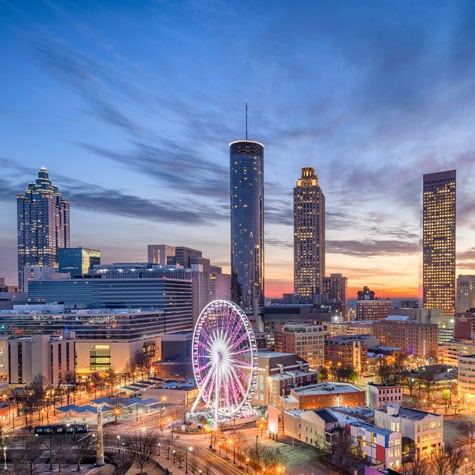 Why Atlanta?
Modern, world-class, rich in history.
Ranked among the fastest-growing metro areas in the country, Atlanta combines Southern hospitality with the amenities of any world-class city. More than 6.5 million metro Atlanta residents enjoy the city's rich history, cultural diversity and lower cost of living.
EXPLORE ATLANTA
Our pediatric radiology team, led by Stephen F. Simoneaux, MD, Division Chief of Radiology, consists of nearly 30 general radiologists, neuroradiologists and interventional radiologists, as well as approximately 300 technologists and 100 nurses.
General radiology
Lisa Katherine Harris, MD
Neuroradiology
Interventional radiology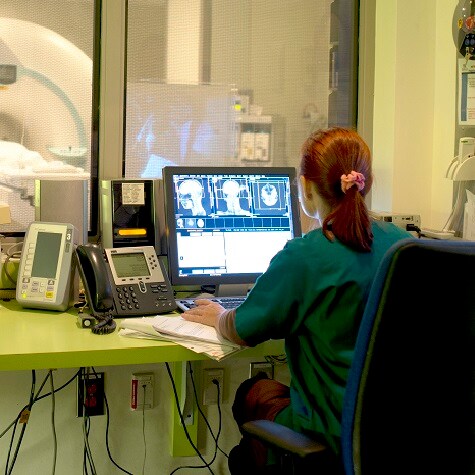 Fellowship Application Form
Apply to our Pediatric Radiology Fellowship Program.
Download a copy of our application form and email it along with your CV, personal statement, transcript and three letters of recommendation to Amy Mehollin-Ray, MD, Fellowship Program Director. Direct inquiries to Dr. Mehollin-Ray at Amy.Mehollin-Ray@choa.org.
Apply Now