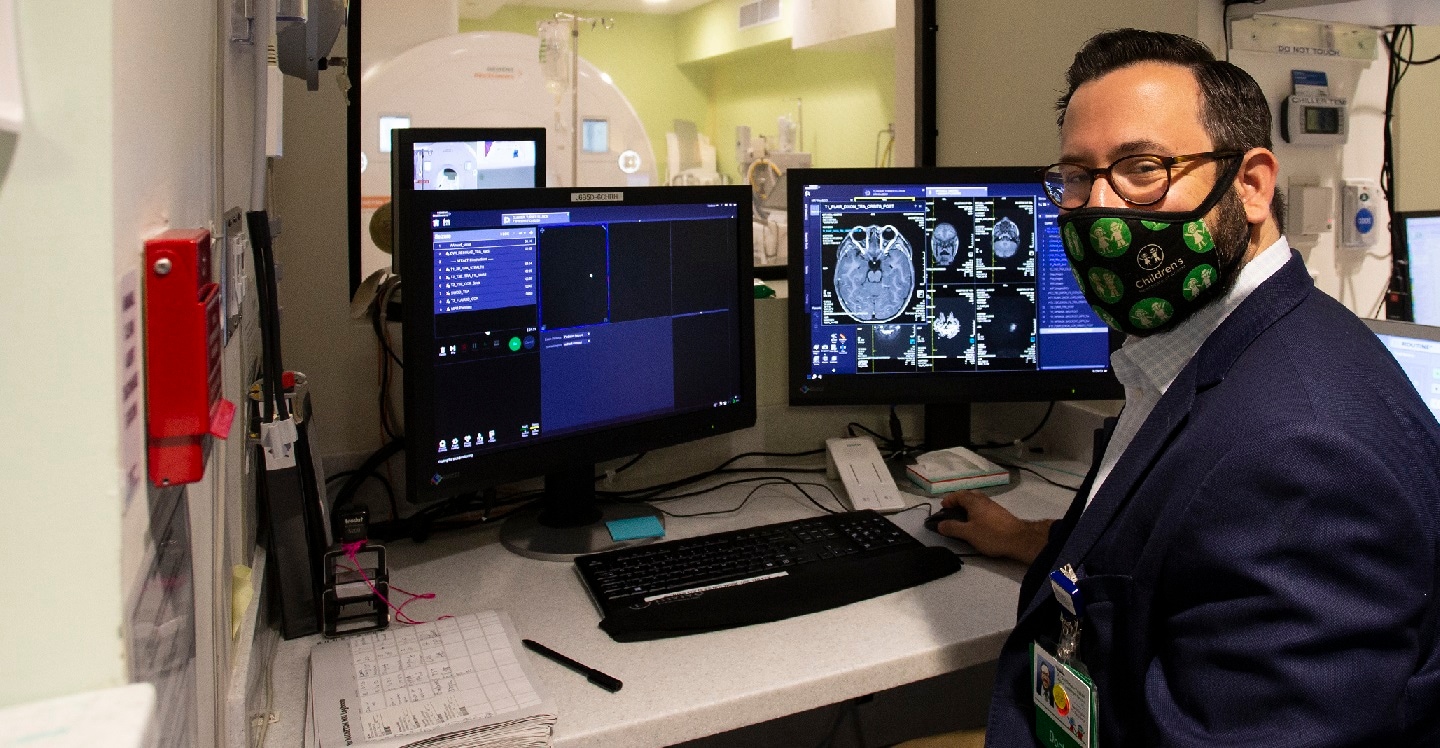 Children's Healthcare of Atlanta, in collaboration with Emory University School of Medicine, offers a one-year, non-ACGME-certified pediatric neuroradiology fellowship that is dedicated to providing comprehensive training in pediatric neuroradiology. Candidates should be American Board of Radiology certified or eligible in Diagnostic Radiology and have completed or enrolled in an accredited fellowship in neuroradiology or pediatric radiology.
Children's and Emory University also offer ACGME-accredited pediatric radiology and neuroradiology fellowships to eligible candidates.
Our fellowship program accepts applications beginning August 1. Interviews will be offered starting the first week in November.
Our goal
Our goal is to provide comprehensive training in all aspects of clinical pediatric neuroradiology in order to have trainees serve children in their communities and help achieve their career goals, whether in academics or private practice. Extensive opportunities are also available to those interested in pursuing a more research-oriented career path.
Experiential learning
Our fellows work independently under the supervision of the pediatric neuroradiology team. We emphasize constructing concise and accurate imaging reports that provide the most helpful information to our clinical partners.
At Children's, we teach targeted protocoling that keeps in mind sedation and contrast administration indications, appropriateness of rapid and high-resolution MR imaging, and best imaging modality for safe and accurate diagnosis. Our team of technologists, physicists, medical imaging nurses, anesthesiologists, sedation doctors and child life experts are valuable partners in providing safe neuroimaging examinations of the highest diagnostic quality.
The pediatric neuroradiology fellowship includes training in:
Brain, spine, head and neck neuroimaging
Neuro CTA and MRA
Fetal MRI
Advanced imaging, including DSC, DCE and ASL perfusion, fMRI, DTI and fiber tracking, MR spectroscopy, and vessel wall imaging
3D post-processing
Neuro PET and SPECT
Neurosonography
The fellowship can be tailored to provide greater exposure to areas of subspecialized interest. Areas of focused interest include:
Neurovascular imaging
Brain tumor imaging
Neuroinflammatory disease
fMRI
Development of advanced techniques in CT and MRI
Innovative techniques in radiology education
Structured radiology reporting
Fellows receive one half-day of academic time per week. An academic stipend is available to all fellows. Each fellow completes as least one academic project during the course of their fellowship training and is expected to submit their work to scientific society meetings such as the American Society of Pediatric Neuroradiology (ASPNR), American Society of Neuroradiology (ASNR) and Radiological Society of North America (RSNA) among others.
Developing effective speaking and presentation skills is emphasized. Opportunities are available throughout the fellowship.
Didactic lectures encompassing the entire spectrum of pediatric neuroimaging are part of the pediatric neuroradiology educational curriculum. There is also a variety of conferences that fellows are encouraged to participate in.
Clinical conferences:
Weekly: Neuro-oncology, vascular anomalies, epilepsy
Monthly: Neuro-ophthalmology, otorhinolaryngology, sickle cell, child abuse, neonatology
Academic conferences:
Weekly: Interesting case conference, neuroradiology fellow lectures
Monthly: Difficult case conference, neurosciences conference
Children's is one of the largest pediatric clinical care providers in the country, with three hospitals, 673 licensed beds, a Level 1 Trauma Center, and more than 60 pediatric specialties and programs. Each year, Children's encounters more than 1.2 million patient visits and performs more than 300,000 imaging reports.
National accolades
Children's Healthcare of Atlanta is ranked among the nation's top pediatric hospitals for 2023-2024 on the U.S. News & World Report Best Children's Hospitals list. Children's has 4 specialties ranked in the top 10 and 4 specialties ranked in the top 20.
U.S. News & World Report ranks our Neurology and Neurosurgery Program in the top 20 "Best Children's Hospitals" for 2023-24.
Marcus Autism Center is one of the largest clinical providers of autism care in the country, treating more children with autism than anywhere else in the Southeast.
Highlights
We offer comprehensive neuroradiology services at multiple imaging locations across metro Atlanta, including:
We have nine 1.5T and 3T MRI magnets, seven CT scanners and one PET CT scanner. A new 3T MRI scanner is located at Scottish Rite Hospital.
We are accredited by the American College of Radiology (ACR), which demonstrates our commitment to quality care and patient safety.
Our program is one of the only pediatric programs in the country to have received the Diagnostic Imaging Center of Excellence (DICOE) designation.
We are recognized as a Level 4 Comprehensive Epilepsy Center and Level 1 Pediatric Trauma Center.
In response to the growing demand for specialized pediatric services, we are building the new Arthur M. Blank Hospital. This 19-story hospital with two patient towers and 446 beds is slated to open in fall 2024.
Research
Children's is committed to excellence and innovation in pediatric and neuroradiology research. Our neuroradiology department conducts a wide spectrum of clinical and translational research in collaboration with colleagues at Children's and Emory University and as part of several large multi-institutional collaborative efforts.
The pediatric neuroradiology division is supported by full-time medical physicists with MR expertise and dedicated research assistants.
Additionally, we are uniquely positioned to advance research nationally and internationally by leveraging Atlanta's elite academic and research institutions, including:
Emory University

Ranked No. 1 in the country for NIH funding for all pediatric departments
Installing a 7T MRI and PET/MRI system, which will open more collaborative research opportunities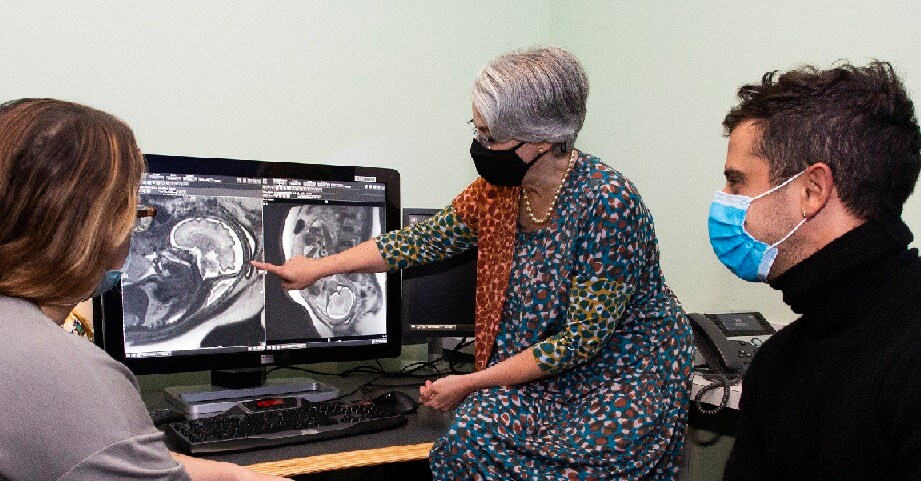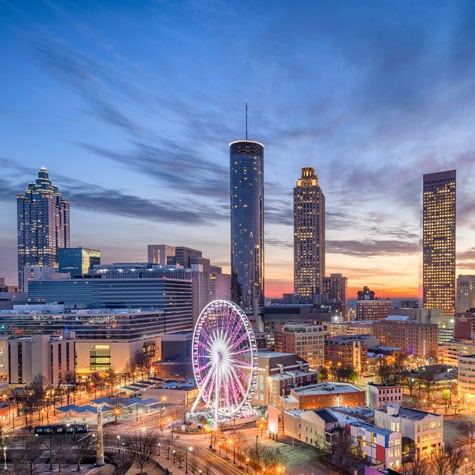 Why Atlanta?
Modern, world-class, rich in history.
Ranked among the fastest-growing metro areas in the country, Atlanta combines Southern hospitality with the amenities of any world-class city. More than 6.5 million metro Atlanta residents enjoy the city's rich history, cultural diversity and lower cost of living.
EXPLORE ATLANTA
Our pediatric neuroradiology team, led by Susan Palasis, MD, Director of Pediatric Neuroradiology, works closely with our clinical partners in neurosurgery, neurology, neuro oncology, hematology, neuropsychology, otolaryngology, ophthalmology, craniofacial surgery, child advocacy, rehabilitation, genetics and more.
Neuroradiology
Richard Jones, PhD
Jack Knight-Scott, PhD
Binjian Sun, PhD
Eswar Damaraju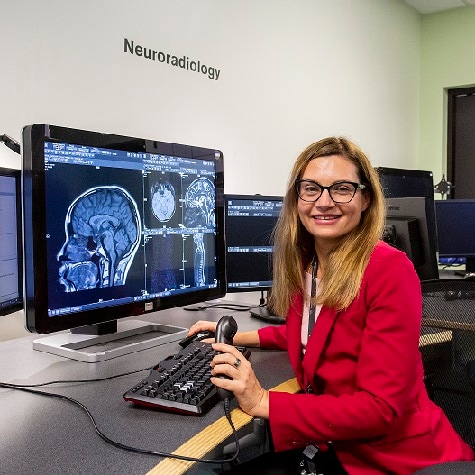 Fellowship Application Form
Apply to our Pediatric Neuroradiology Fellowship Program
Complete our application form, and email it along with your CV, personal statement, transcript and three letters of recommendation to Adam Goldman-Yassen, MD, Fellowship Program Director. Inquiries can also be directed to Dr. Goldman-Yassen at adam.goldman-yassen@choa.org.
APPLY NOW