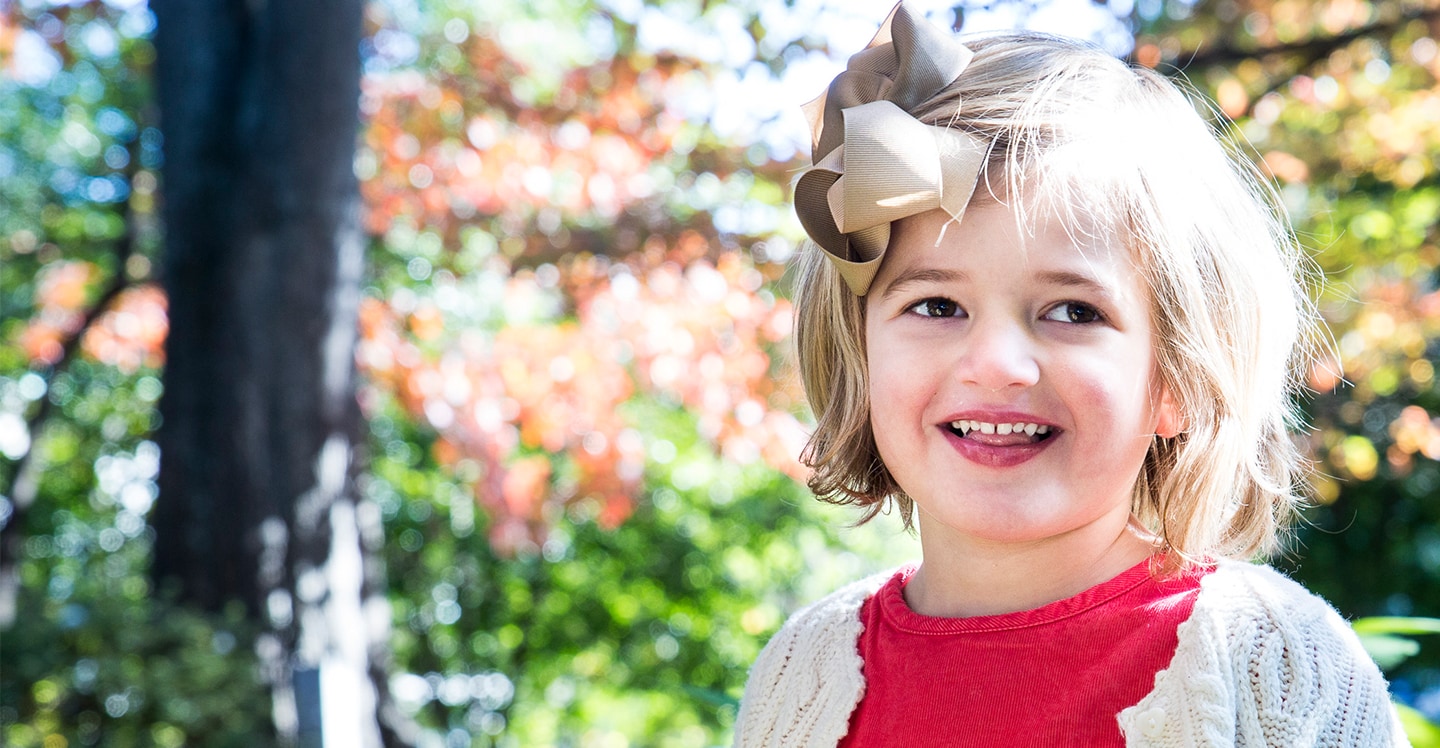 For more than 30 years, Children's Miracle Network (CMN) Hospitals has raised funds nationally for more than 170 children's hospitals, including Children's Healthcare of Atlanta.
Fundraising efforts from CMN Hospitals in metro Atlanta and north Georgia directly benefit Children's, reflecting CMN Hospitals' pledge to keep 100% of donations in the local community. CMN Hospitals conducts thousands of corporate campaigns and hosts special events each year.
From IHOP Miracle Saturday to Dance Marathon, the CMN Hospitals team at Children's and its many community partners offer patients and their families a variety of fun events that allow them to celebrate their Children's journeys while also spreading the word about the importance of supporting pediatric hospitals.
Contact Maddy Post, a Development Officer at Children's, at 404-785-7366 or maddy.post@choa.org for more information about opportunities through CMN Hospitals.
How many times have you wanted to shout from the rooftops what an amazing kid you have? How often does he inspire you with his determination, positive attitude and kind heart? If you had the opportunity, what would you tell the world about your child's incredible accomplishments, his ability to live his best life in spite of illness or injury? How would you show your gratitude for the medical team that has been there for your family every step of the way?
The Children's Foundation and Children's Miracle Network Hospitals team wants to hear your story. Nominate your child (or a child near and dear to you) to become one of the 2022 Miracle Children.
Why Nominate a Miracle Child?
This is your opportunity to not only lift up a special kid, but also give back by pledging your commitment to spreading the word about the important work we do at Children's.
Those chosen as Miracle Children and their families serve as ambassadors to Children's and our Foundation, helping to generate awareness and support by participating in corporate and fundraising events throughout the year.
What Is a Miracle Family?
If your child is selected as a Miracle Child, you become a "miracle family." It is a commitment for everyone involved. Here are some things to consider before you nominate a 2022 Miracle Child. Miracle families should:
Be flexible and dependable.

Be comfortable sharing their child's story in front of groups of people, large or small.

Be open to appearing in brochures, videos and other media.

Have reliable transportation in order to attend events; families are invited to attend approximately eight events annually primarily within the metro-Atlanta area and/or Children's hospital locations.

Have received the majority of their care at Children's within the last year.
Make the most of your child's journey by inspiring other families experiencing similar challenges. Give back to the hospital you trusted with your child's care. And feel the love and support from a community rallying behind your miracle child.
Meet Our 2021 Miracle Children
Meet Aubrey: Liver cancer survivor

When she was 2 years old, Aubrey's pediatrician discovered a mass on her liver, and she was referred to Children's.

Meet Carston: Hydrocephalus warrior

Carston was transferred to Children's when he was just 2 days old, where he was diagnosed with hydrocephalus and spent 70 days in the hospital.

Meet Dontavious: Advocate for sickle cell disease awareness

When he was 1 year old, Dontavious was diagnosed with sickle cell disease. Now at 13 years old, Dontavious is advocating for sickle cell disease, wanting to increase awareness about the condition in his community.

Meet John: Thriving with spina bifida

Born with myelomeningocele spina bifida, John was transferred to Children's and underwent surgery on his first day of life to repair the opening in his spine.

Meet Michael: Thriving after three heart surgeries

Since he was born, Michael has had three heart surgeries at the Children's Healthcare of Atlanta Heart Center to treat his congenital heart defect, known as tetralogy of Fallot. Today, Michael is a healthy young boy who enjoys playing baseball, golf, tennis and video games.

Meet Piper: Autism spectrum disorder patient

Enrolled in a clinical trial at Marcus Autism Center at just 2 weeks old, Piper was diagnosed with autism spectrum disorder when she was 12 months old.
Corporate sponsorship opportunities can unite customers and employees behind a common cause, building a sense of community and purpose.
Connect with customers and employees through a cause marketing campaign that offers positive brand association and fundraising support for Children's.
To explore opportunities for a custom point-of-sale campaign, coin collection canister or other cause marketing initiatives, contact Beth Buursema, Development Director at Children's, at 404-785-7691 or elizabeth.buursema@choa.org.
Dance Marathon is a nationwide event involving more than 450 high schools and colleges that raise money for CMN Hospitals. Participating students spend a year gaining leadership and nonprofit business experience, and fostering teamwork, while also raising awareness for their local CMN Hospital. The fundraising period culminates with a one-day celebration that lasts between eight and 40 hours. Students get to dance; enjoy entertainment, games and stories from Children's patient families; and reveal their annual fundraising total.
Interested in starting a Dance Marathon? Contact Avery Fiveash, Foundation Program Coordinator at Children's, at 404-785-5960 or avery.fiveash@choa.org.


Read Our Miracle Children Stories