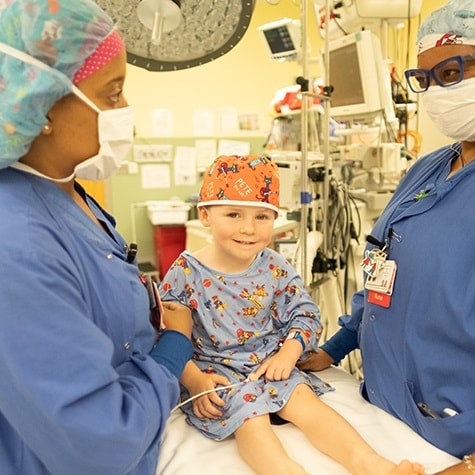 Surgery at Children's
When it comes to your child, where you take them matters.
We know surgery may seem scary, but you can rest assured in bringing your child to Children's: one of the largest pediatric clinical care providers in the U.S. and home to one of the top pediatric surgery programs in Georgia.
GET READY FOR SURGERY
This content is general information and is not specific medical advice. Always consult with a doctor or healthcare provider if you have any questions or concerns about the health of a child. In case of an urgent concern or emergency, call 911 or go to the nearest emergency department right away. Some physicians and affiliated healthcare professionals on the Children's Healthcare of Atlanta team are independent providers and are not our employees.