Preparing Your Child for Spine Surgery
Updated 4/5/21
The idea of your child—regardless of their age—having spine surgery can be a little scary. That is why you can take comfort in knowing your child's spine is in the hands of a team that performs more spine surgeries than any other pediatric hospital in the country.*
At Children's Healthcare of Atlanta, we provide expertise in diagnosing, treating and caring for children and teens with spine issues. Our surgeons are pediatric trained, working with kids from birth to age 18, so they know that parents may have questions when preparing their child to undergo spine surgery.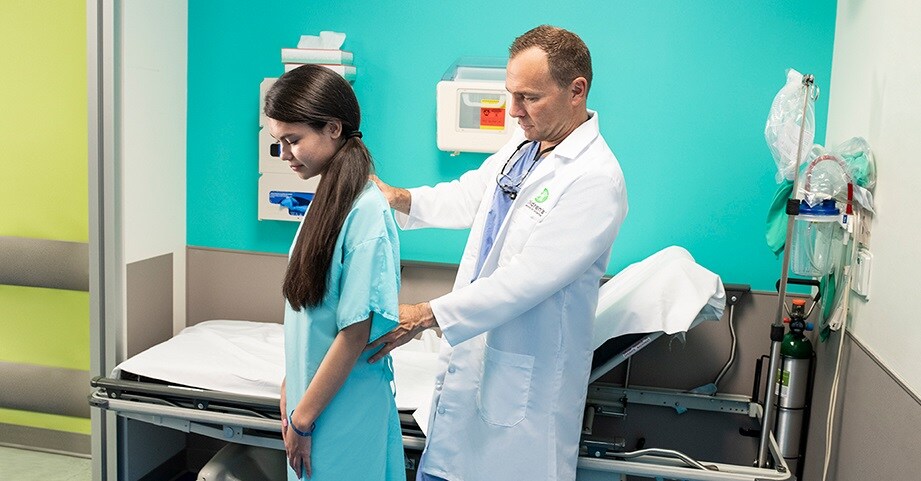 Before your child's surgery, you should be prepared for a few key things:
Patient safety while in the hospital
Infection prevention and hygiene
Talking to your child about her surgery
Pre-operative preparation and nutrition
When your child can go home and the after-surgery plan for recovery
How to manage discomfort
Rehabilitation needs
Your Spine Surgery Handbook
During your child's pre-operative appointment before their procedure, you will receive a Spine Surgery Handbook (en Español) to help guide your family through this process—from start to finish. We recommend you read this handbook and ask your care team any questions you may have.
It's only natural to have questions in the time leading up to your child's spine surgery. These are some of the most common questions the pediatric spine specialists at Children's receive from parents as families prepare for surgery.
Our pediatric spine specialists are dedicated to providing the best care possible and answering any questions parents may have before their child undergoes spine surgery. So if you have any concerns before—or even during or after—your child's procedure, don't hesitate to ask.
Spine Surgery
When it comes to your child's spine surgery, experience and outcomes matter.
Children's performs more spinal fusion surgeries than any other hospital dedicated to treating kids and teens, with some of the best spine surgery results in the nation. We are passionately dedicated to making sure your child has the best possible outcomes.
LEARN MORE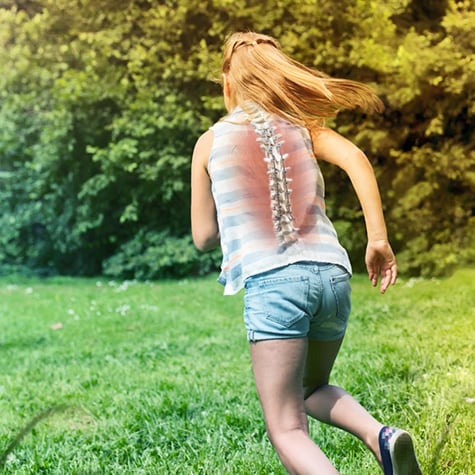 Spine Fusion Surgery Helps Correct Your Child's Scoliosis
For kids and teens with scoliosis who have finished growing or are almost finished growing, spine fusion surgery can keep their spinal curve from worsening for the rest of their lives. Watch this animation to learn what happens during spine fusion surgery.
Watch Video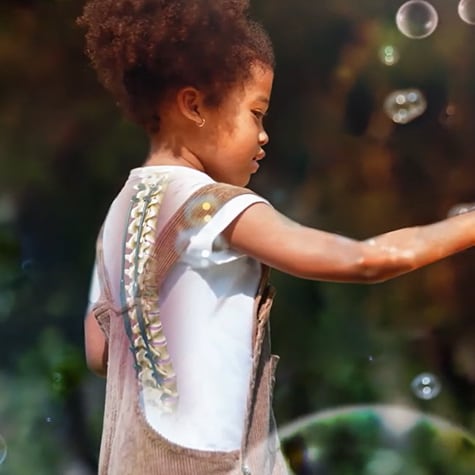 What Is Growing Rod Surgery? What to Expect from Your Child's Procedure
In younger patients who still have more growing to do but need a spine surgery to prevent their scoliosis from worsening, growing rod surgery is a growth-friendly option. Watch this animation to learn what happens during growing rod surgery.
Watch Video
This content is general information and is not specific medical advice. Always consult with a doctor or healthcare provider if you have any questions or concerns about the health of a child. In case of an urgent concern or emergency, call 911 or go to the nearest emergency department right away. Some physicians and affiliated healthcare professionals on the Children's Healthcare of Atlanta team are independent providers and are not our employees.
*Pediatric Health Information System (2019), as prepared by the Children's Hospital Association. This report compares clinical data annually for more than 52 pediatric hospitals in the U.S.