How to Explain Your Child's Cancer Diagnosis
Updated 4/7/22
Receiving a cancer diagnosis for your child can be an emotional and overwhelming experience. If your child has been diagnosed with cancer, this article will provide you with professional insight on how to explain your child's cancer diagnosis, and how to explain his or her diagnosis to your child's friends and siblings.
A cancer diagnosis for a child can be devastating for the whole family. Parents may experience feelings of sadness, helplessness, anger and anxiety. As parents, we often want to protect our children from these difficult emotions and shield them from the harsh reality of their illness. But children will often pick up on their parents' emotions and tension, and they will have questions.
"I think it is important that we remember that children are smart," says Melinda G Pauly, MD, Pediatric Hematologist/Oncologist at Aflac Cancer and Blood Disorders Center of Children's Healthcare of Atlanta. "While they may not understand the gravity of a life threatening illness the way adults do, it is important to be honest and not hide the seriousness of the situation from them."
While it is important to be open and honest with your child about their diagnosis, it is also necessary to choose age-appropriate language to help them understand the changes they are experiencing and the challenges they are facing. At Children's Healthcare of Atlanta, we have a team of certified child life specialists who are dedicated to educating and guiding our patients and their families through challenging medical experiences. Experts in child development, our child life specialists can help you start these somewhat difficult conversations with your young child.
Tips for talking with toddlers:
Use simple terms like "sick" and "boo-boo."
Point to the area of the body that is affected.
Prepare your child right before a procedure, especially if it might hurt.
Make time for play at the hospital, to make it a less scary place.
Let them know that they didn't do anything wrong and that being sick is not their fault.
Tips for talking with school-aged kids (3 to 8):
Children can understand cancer explained in basic terms, including learning the name of their cancer.
Reassure them that they did not cause their cancer, and that cancer is not contagious.
Discuss the changes they will experience in their bodies (weakness from chemotherapy, nausea, and hair loss are a few examples).
Let them know it is okay to be scared, but remind them that the doctors and nurses are working hard so that they can get better.
Encourage them to ask questions.
Talk to a child life specialist for help answering any questions you or your child have.
When 8-year-old Nolan was diagnosed with cancer in his femur, his parents faced the difficulty of explaining the diagnosis to Nolan and his siblings. "We wanted to give the cancer a name, but neither of the children knew what cancer really meant or how scary that is." So when Nolan suggested they call his tumor "Venom," it was a done deal. "We nicknamed it 'Venom,' like the bad superhero we were gonna go in and get out," his dad, Scott, said.
Middle and high school-aged kids often will have a basic understanding of what cancer is, and may have already heard of or known someone who has had cancer. They also might have misconceptions about cancer, including that everyone with cancer dies or that cancer is contagious. With bigger kids come bigger questions. Here's some tips to help you start the conversation.
Older kids are more capable of understanding a more detailed explanation of cancer, and their specific type of cancer.
Explain the type(s) of treatment they will be receiving, along with any potential side effects. Ask your physician to help you and your child understand any complicated procedures or treatments.
Remind them that there are many different types of cancer and that all experiences are unique.
Encourage them to stay connected with friends and family for as much normalcy as possible. Allow them to tell their friends about their illness on their own time, in their own way.
Give them a safe space to talk about their fears, and be honest about your own feelings.
Let them hear about updates in diagnosis and treatment information from their care team directly. It is important for older kids to have a role in decisions about their care.
Reassure them that none of this is their fault and that they didn't do anything wrong to cause their cancer.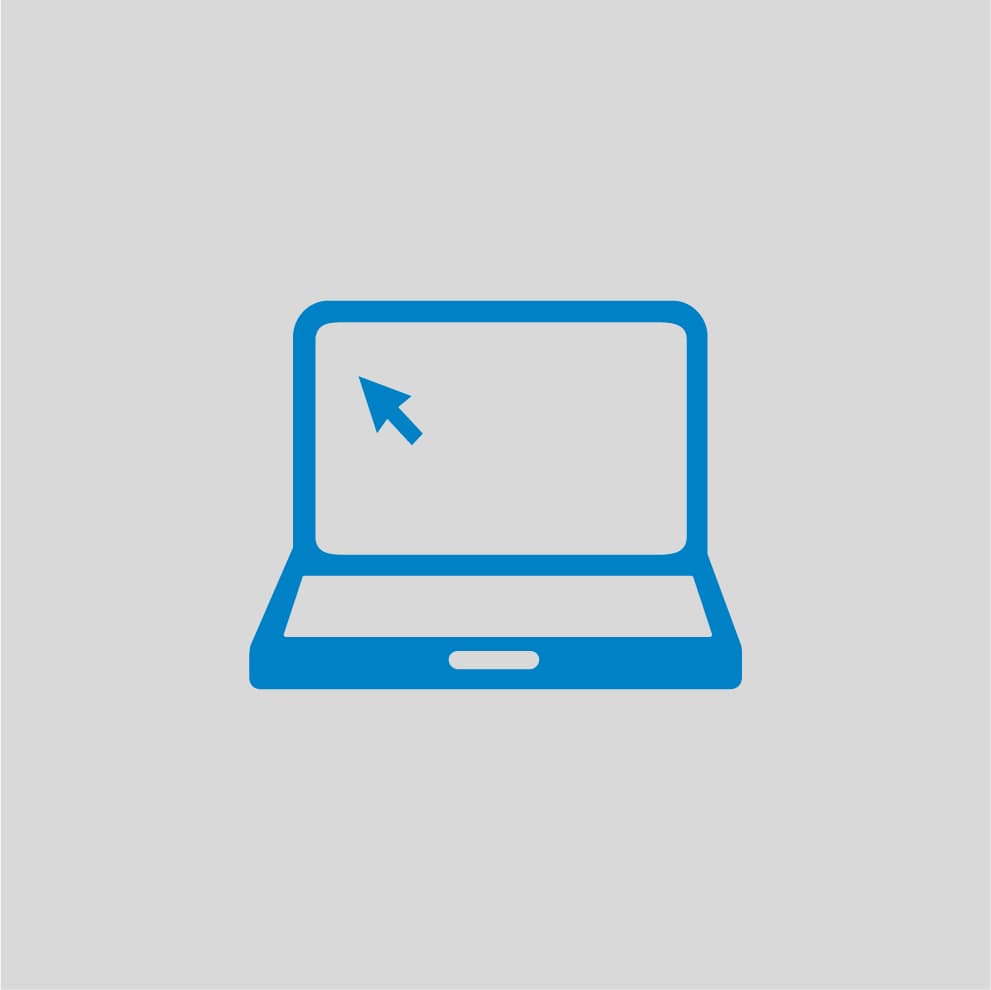 Strong4Life
Emotional Wellness: Resources for Kids and Families
Children's Strong4Life helps families raise healthy, safe, resilient kids. From toddlers to teens, we have a variety of resources to help you and your family navigate life's many unexpected challenges.
Read More
When a child is diagnosed with cancer, it is easy to focus a lot of your attention on that child. Other children in the family, including siblings and close cousins may also have questions and fears about what's happening as well. Once again, it is important to be open and honest with your children, while using age-appropriate language. Ask your care provider for books and other helpful learning tools to help explain the situation to young siblings.
Tips on talking to siblings:
Talk to your child with cancer about how they want to share their story with their siblings. They might want to tell them directly, or they may ask you to explain it.
Use the age-appropriate language described above to explain their sibling's diagnosis.
Explain the different treatments their sibling is receiving and why they are away from home so much, at clinics or in the hospital.
Explain the effects of the treatments and that their sibling might feel a little more tired or sick after treatment, and might not be up for their usual activities and playtime.
Talk about the physical changes they might see in their sibling, including hair loss and any post-surgery scars.
Give them ways to support their sibling. For younger kids this could include making cards and signs for their siblings hospital room. For older siblings it could be keeping them company when they are not feeling well, watching movies together, or talking about their feelings.
Give kids a space to talk about their feelings and fears for their sick sibling and help them find ways to cope with these feelings.
Above all, keep the lines of communication open for all of your children and make sure they feel as supported as possible. You don't have to have all of the answers, just be open to all of the questions. Your hospital's certified child life specialists are there to support you and your children through these uncertain times.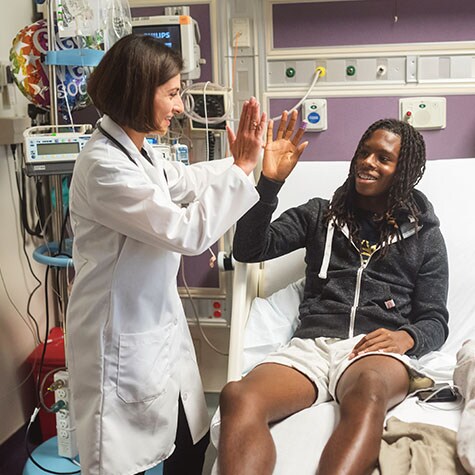 Treat Now, Cure Tomorrow
The Aflac Cancer and Blood Disorders Center is pushing for newer and better treatments for our kids
When kids do face cancer and blood disorders, the Aflac Cancer and Blood Disorders Center is here to help with outstanding clinical care and nationally recognized research.
learn more
This content is general information and is not specific medical advice. Always consult with a doctor or healthcare provider if you have any questions or concerns about the health of a child. In case of an urgent concern or emergency, call 911 or go to the nearest emergency department right away. Some physicians and affiliated healthcare professionals on the Children's Healthcare of Atlanta team are independent providers and are not our employees.