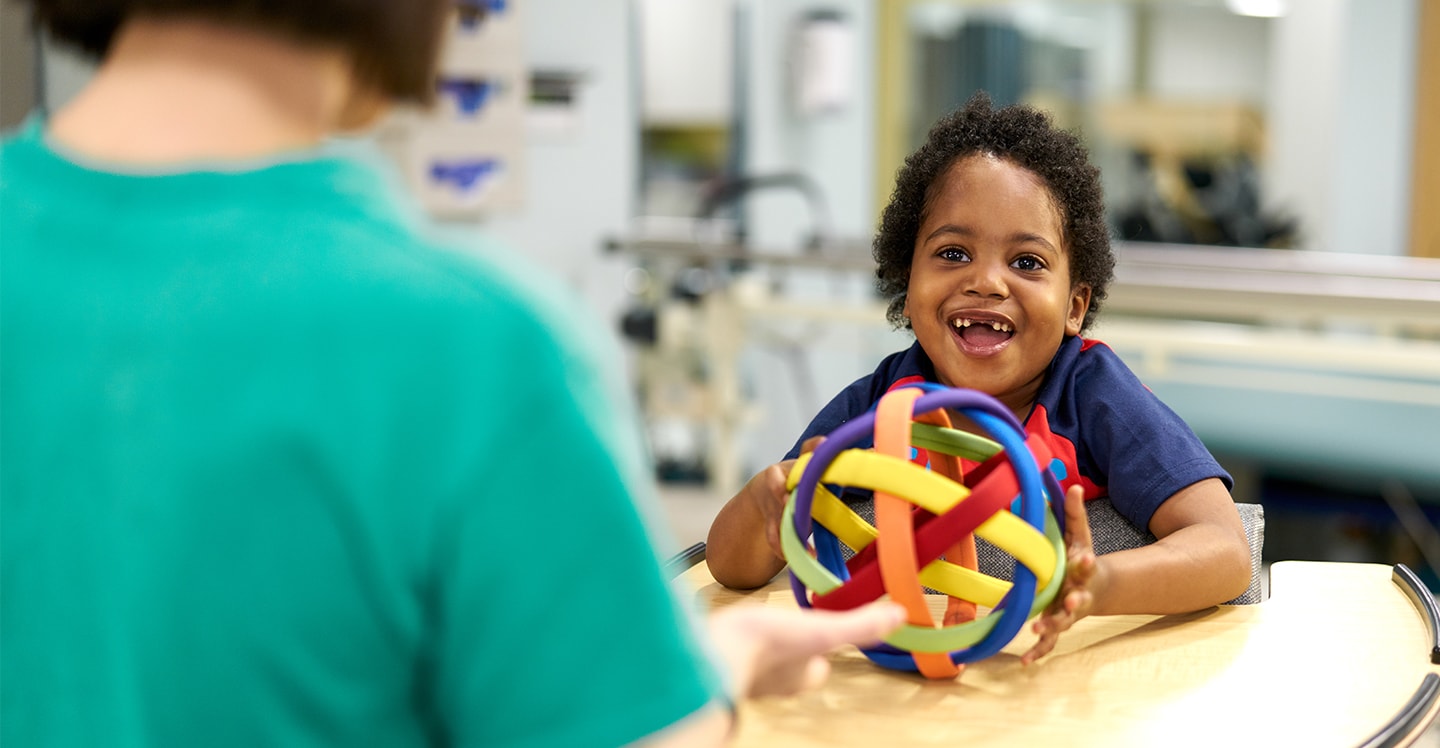 Occupational therapy can help children with physical, mental or cognitive disorders develop, maintain or recover daily living skills. Therapy focuses on improving fine-motor and oral-motor skills, perceptual and sensory processing, and neuromusculoskeletal function. Therapists also help children with self-care, feeding and managing assistive devices.
What do pediatric occupational therapists do at Children's?
At Children's Healthcare of Atlanta, your child's occupational therapist will examine how he performs a variety of functions and tasks. This includes upper extremity use, how your child calms himself down, planning and making movements, handwriting, cutting with scissors, and processing information through the senses. Therapists apply positive, team-oriented treatments to help children function at the highest possible levels at home, at school and while playing.
In addition to outpatient treatments, our therapists provide inpatient rehabilitation.
Our pediatric occupational therapists work with children and teens who have been diagnosed with or experienced the following conditions or injuries:
Burns
Congenital (present at birth) and acquired hand conditions
Developmental delays
Learning disabilities
Neuromuscular conditions
Pervasive developmental disability
At Children's, our occupational therapists offer a variety of special services to help make sure your child receives the best care possible while recovering from an illness or injury, including: