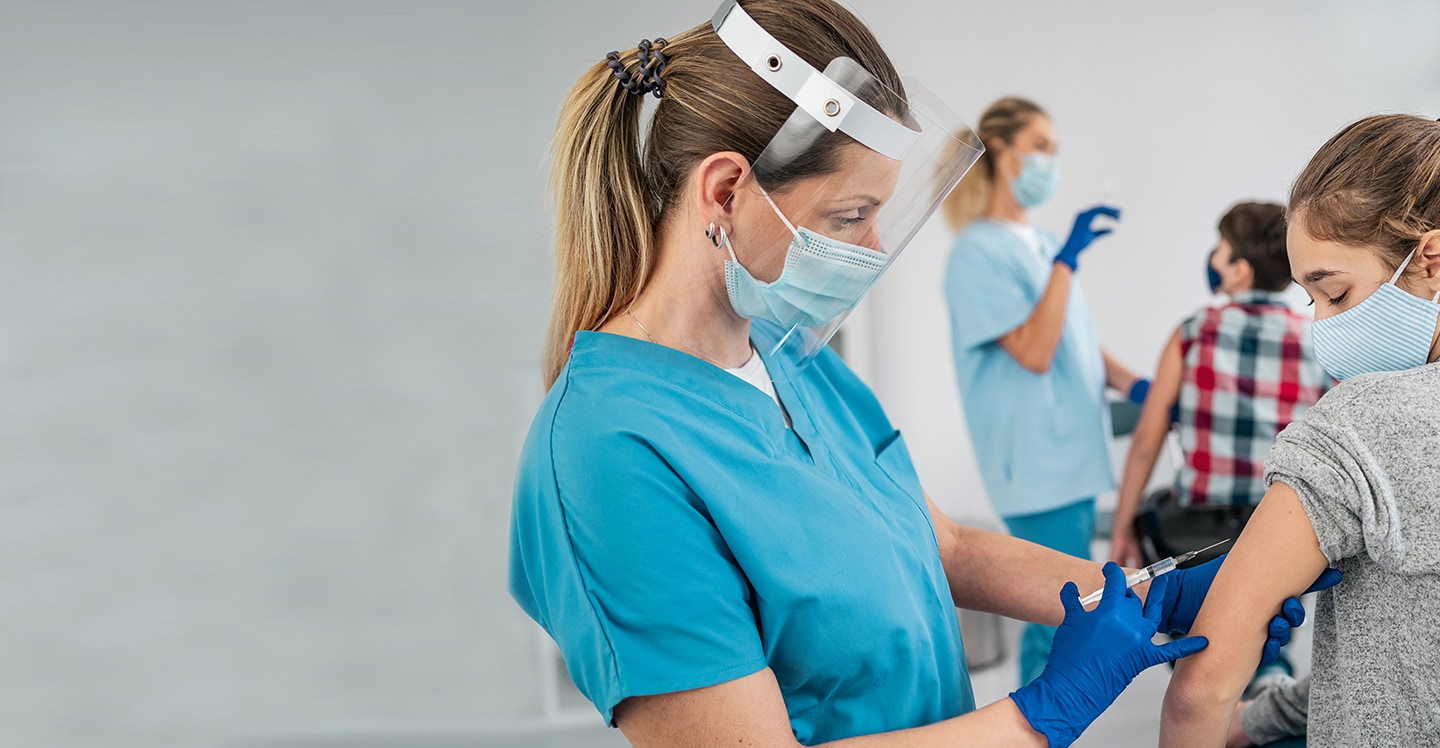 Latest News About the COVID-19 Vaccines
Updated as of May 12, 2021
All individuals ages 12 years and older are currently eligible for the Pfizer vaccine in Georgia.
The Pfizer vaccine is the only vaccine formulation currently authorized for adolescents ages 12 to 17 years old.
You do not need a letter or documentation verifying your child's condition. All Georgians ages 12 years and older are eligible.
The Aflac Cancer and Blood Disorders Center of Children's requests that if your child has received chemotherapy in the past six months or has had a bone marrow transplant (BMT) in the past two years, you should talk to your child's doctor before scheduling a vaccination appointment.
Q&A with Drs. Andi Shane and Evan Anderson
Ask the Infectious Disease Experts

Emory and Children's Healthcare of Atlanta pediatric infectious diseases experts Andi Shane, MD, and Evan Anderson, MD, provide the latest information about COVID-19 vaccines for children, hosted by public health expert Dr. Jodie Guest.
Children's Healthcare of Atlanta is vaccinating individuals ages 12 through 20 years old and their caregivers with the Pfizer vaccine at the Fulton County Board of Health vaccination site located at the Georgia International Convention Center (GICC). If you are under the age of 18, you must have a parent or guardian with you. We will not vaccinate any 12- to 17-year-olds who arrive without a parent or guardian.
To make an appointment, please visit the Children's Vaccine Scheduler Link here.
If you need to cancel your scheduled vaccination appointment, please email CancelMyShot@choa.org or call 404-785-7955 and leave your child's first and last name, date of birth and date/time of your appointment that you would like to cancel.
For children and teens with decreased mobility, the Georgia International Convention Center (GICC) is wheelchair accessible. If a child does not have a wheelchair, but needs one, there are volunteers at the GICC who can provide one.
Non-Children's Vaccine Scheduling Resources
Reminder: For individuals ages 12 through 17 years old who are eligible to receive a COVID-19 vaccination, Pfizer is the only vaccine currently approved for these ages. The Georgia Department of Public Health recommends scheduling an appointment at CVS or Walgreens, or at one of the Georgia Emergency Management Agency (GEMA) mass vaccination sites (such as at the Georgia International Convention Center) where the Pfizer vaccine is available.
The current Georgia COVID-19 vaccine eligibility includes all individuals ages 12 and older. The Pfizer vaccine is the only vaccine currently approved for children ages 12 through 17 years old.
At Children's, we are committed to the health and safety of our patients, their families and our staff. We know that you have many questions about the COVID-19 vaccines and when they will be available to children. We will update this page with the latest information as it becomes available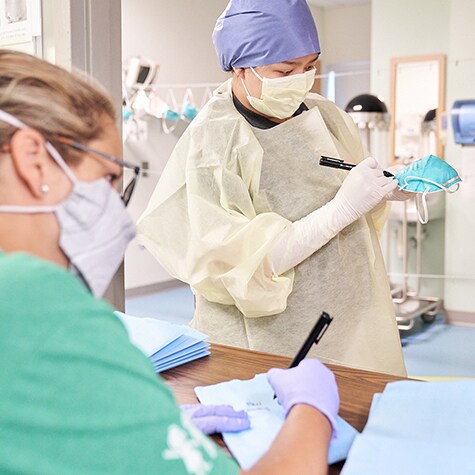 COVID-19 Testing
Drive-thru testing for teens and kids—by appointment only
Our drive-thru COVID-19 testing site, located at Children's at Satellite Boulevard, is one of the only testing sites in Georgia facilitated by pediatric nurses and using kid-friendly supplies. Your child must have a physician referral to schedule an appointment.
GET THE DETAILS
Additional COVID-19 Resources for Parents