From the moment your child is born, the specialists at Children's are standing by. Whether it's to mend his first broken bone, hold his hand as he falls asleep for ear tube surgery or cheer him on when he completes sports physical therapy after an ACL injury, our pediatric-trained team is here for your family. We are experts in treating kids and teens because they are our only focus. And when it comes to your growing kid, where you take them matters.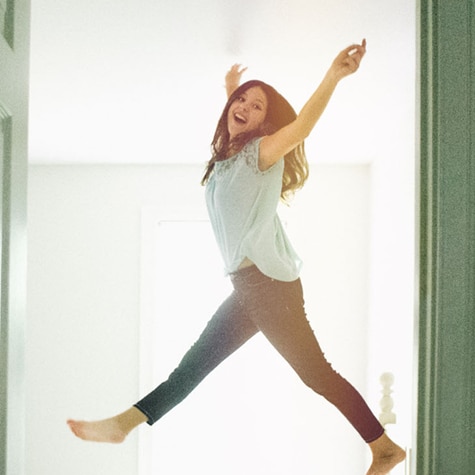 Why Choose Children's
Leading in pediatric care
Children's is committed to providing excellent pediatric care through a focus on quality, innovative technology, research advancements and a family-centered approach. No matter what your child's health condition, you can be confident in our experience and skill in treating it.
SEE HOW
Our experts explain why where you take your child or teen matters
Meet Dr. Subi, Pediatric Cardiothoracic Surgeon at Children's

For a parent, a child's heart surgery can be one of the most challenging experiences of their lives. But for pediatric cardiothoracic surgeon Subhadra Shashidharan, MD, these high-stakes procedures are just part of the job. See how "Dr. Subi" channels her unparalleled skill as a surgeon and her empathy as a parent to provide the most promising outcomes for patients like Charles.

Meet Dr. Chai, Chief of Cardiothoracic Surgery at the Children's Heart Center

Watch Paul Chai, MD, explain what makes the Children's Heart Center unique, and why it is the right place for your child's heart care.

Meet Dr. Schmitz, Chief of Orthopedics at Children's

Michael Schmitz, MD, describes why it matters where you take your child for orthopedic care, and how our specialists work together to treat pediatric patients every day.

Meet Dr. Willimon, Pediatric Orthopedic Surgeon at Children's

Find out how S. Clifton Willimon, MD, combines his passion for sports and research to help patients recover from their injuries.

Meet Dr. Perkins, Pediatric Orthopedic Surgeon at Children's

Watch as Crystal Perkins, MD, describes why it matters where you take your teen athlete for care, and how she gets patients back to the sports they love.
At Children's, we have experience treating a wide array of injuries and conditions in babies, children and teens, whether the issues are simple or complex. U.S. News & World Report consistently recognizes Children's as one of the top pediatric hospitals in the country, including us on its annual "Best Children's Hospitals" list for more than a dozen years running. In 2021-22, Children's had four specialties rank in the top 10 and nine specialties rank in the top 20 in addition to earning accolades from area-specific accrediting organizations.
Because our pediatric specialists know what to look for as they treat growing kids, they can anticipate potential problems and work toward the best outcome for each patient. Our team also works with parents and guardians to involve them in their child's care and help them learn how to help keep their child healthy. These are some of the top reasons why children and teens with injuries and illnesses should be treated at a children's hospital rather than an adult hospital.
When you walk through our doors, you can take comfort knowing that our entire staff, from pediatric physical therapists to pediatric anesthesiologists and surgeons, has been specially trained to care for your child.
Our Future Campus
Transforming pediatric care for brighter tomorrows
We're building an innovative hospital just for kids that will represent the most significant investment we've made since Children's was founded. Our future campus will attract medical luminaries from around the globe to change pediatrics for generations to come.
JOIN US
At Children's, our team understands that when it comes to the health of your kid, everything matters. It's why you bring your child to us. Now more than ever, our team is here to support you with high-quality care and resources to help you navigate these times.
Learn more about why it matters where you take your child or teen for treatment.
More Resources