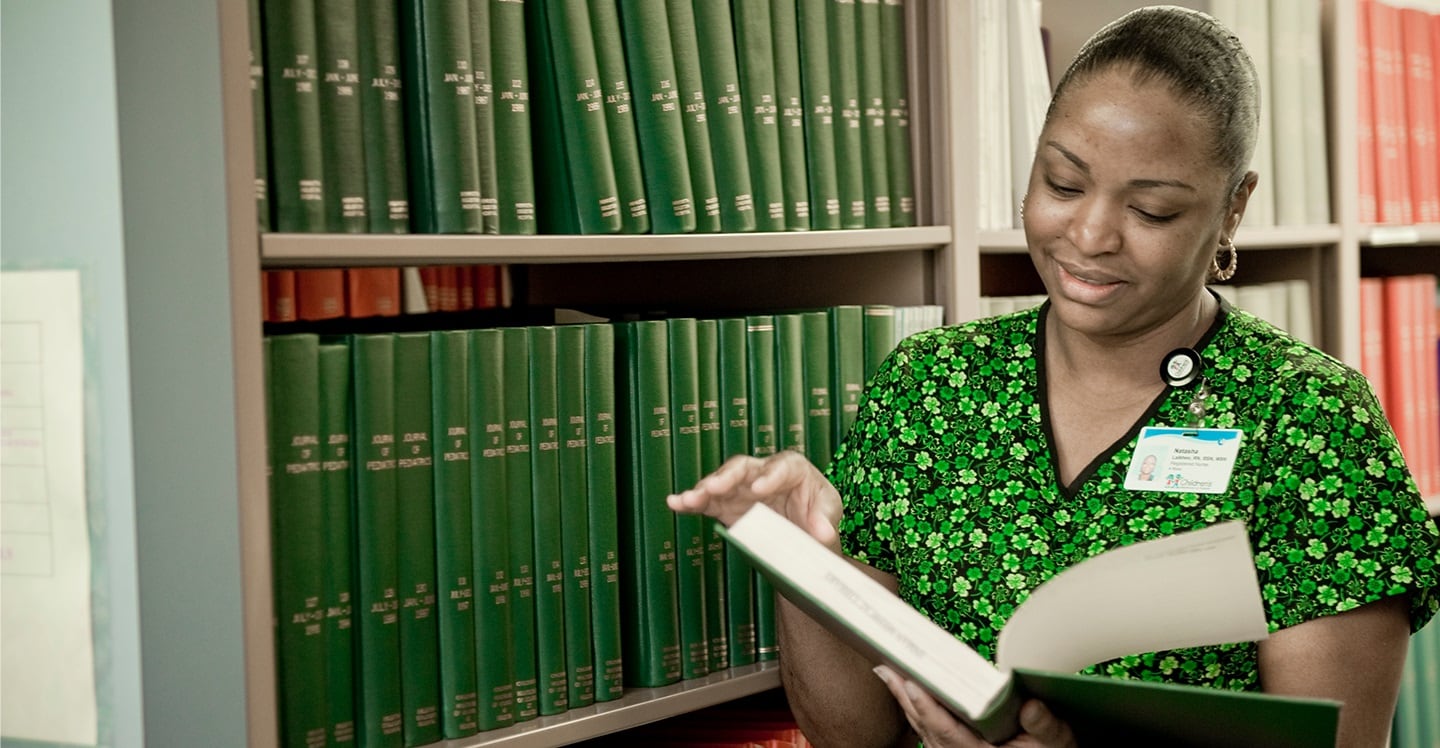 The medical library staff at Children's Healthcare of Atlanta can help with all your information needs, from patient care to continuing medical education (CME) and medical research. Our medical librarians provide:
Assistance with comprehensive literature searches to support best practices.
Help searching for and identifying high-quality evidence resources.
Interlibrary loans for hard-to-find articles and books.
Access to online resources, such as UpToDate, VisualDx, the American Academy of Pediatrics Pediatric Care Online, MEDLINE, CINAHL, EMBASE and Cochrane Systematic Reviews.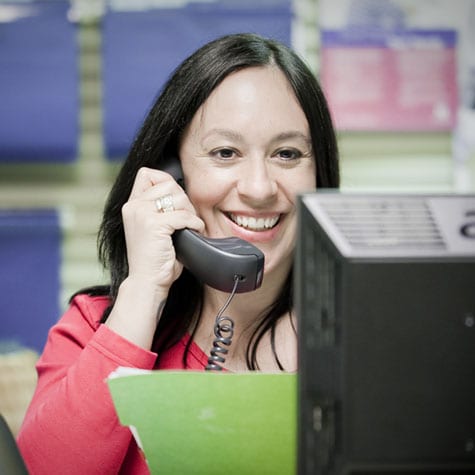 Ask a Medical Librarian
Do you have a question or request for a member of our medical library staff?
Our medical librarians are here to help. Our librarians can save you time so you can focus on saving lives.
Complete Form
UpToDate
This is a point-of-care resource to assist with diagnosis and treatment. It includes more than 7,400 peer-reviewed topics. Each review is linked to MEDLINE abstracts and a complete drug information database. It is available through Epic for CME credit. Ask a librarian for more information.
EBSCOHost
This provides access to MEDLINE, the Cumulative Index of Nursing and Allied Health Literature (CINAHL), PsychINFO, Cochrane Systematic Reviews, Health Business Elite and the Rehabilitation Reference Center.
American Academy of Pediatrics (AAP) Pediatric Care Online
This point-of-care quick reference guide provides access to the AAP's Textbook of Pediatric Care, Bright Futures and Red Book. It also includes a signs and symptoms search and other diagnostic tools.
PubMed
Provided by the National Library of Medicine, PubMed includes more than 19 million citations for biomedical articles from MEDLINE and additional life science journals. It includes access to full-text articles.
VisualDx
This is a differential-diagnosis-decision support tool at the point of care. It includes more than 25,000 images representing more than 1,200 visually identifiable diseases, drug reactions and infections. It is also accessible via mobile device.
Electronic Books
Titles include The Harriet Lane Handbook, Nelson's Textbook of Pediatrics, Oski's Pediatrics and AACN Protocols for Practice, among others. Search A to Z for a full list of electronic books.
OVID
This includes access to MEDLINE, Cochrane Systematic Reviews, Embase, BioSIS Reviews, and Health and Psychosocial Instruments (HAPI).
A to Z Journal List
This offers online access to all our full-text journals and e-books and a list of available print journals.
Lippincott Procedures (Nursing)
Provides real-time access to step-by-step guides for over 1,600 evidence-based procedures and skills in a variety of specialty settings. Each entry provides complete instructions, including the equipment needed, preparation guidelines, implementation steps, special considerations, patient teaching information, documentation, quick lists and references. Video clips are included to clarify complex procedures. Users can scroll through an alphabetical list; browse by discipline, category or subcategory; or perform a search to identify a particular procedure.
ClinicalKey
This is a point-of-care clinical information service for physicians and other healthcare professionals. It provides access to a unique combination of medical reference books, medical journals, drug information and practice guidelines. Electronic resources can be found on Careforce.
Clinical Practice Services
Provide assistance in formulating specific therapeutic, diagnostic or prognostic questions to find published evidence.
Set up automatic alerts about newly published evidence.
Attend case reports, staff meetings or committee meetings, and provide research support for attendees.
Clinical Practice Training
Use point-of-care information tools.
Provide individual and group training on how to search for and identify high-quality evidence.
Filter PubMed searches for clinical evidence.
Education Services
Set up and maintain a blog for clinical questions, answers, presentation pearls and links to cited studies.
Set up automatic alerts for publications by authors or on specific topics.
Assess and provide feedback on locating and selecting published evidence.
Education Training
Create a personal digital library in PubMed or EBSCOHost.
Retrieve, store and organize citations.
Set up journal alerts so electronic tables of content are received via email.
Answer questions about copyright compliance, and help secure permissions.
Research Services
Provide assistance in developing strategies for literature reviews, and procure interlibrary loans for hard-to-find articles.
Provide assistance with background literature searches for grant applications and institutional review boards.
Provide assistance in identifying specialized information resources or databases for research proposals.
Research Training
Provide knowledge management solutions and guidance to better organize electronic information so that it can be shared easily


Our medical libraries are located at Egleston and Scottish Rite hospitals. Professional Staff can also access the Children's Medical Library Online Portal.
Egleston Hospital
Our medical library at Egleston is staffed Monday through Friday. There is 24-hour access to the library for employees with a Children's ID badge.
Scottish Rite Hospital
Our medical library at Scottish Rite is staffed Monday through Friday. There is 24-hour access to the library for employees with a Children's ID badge.