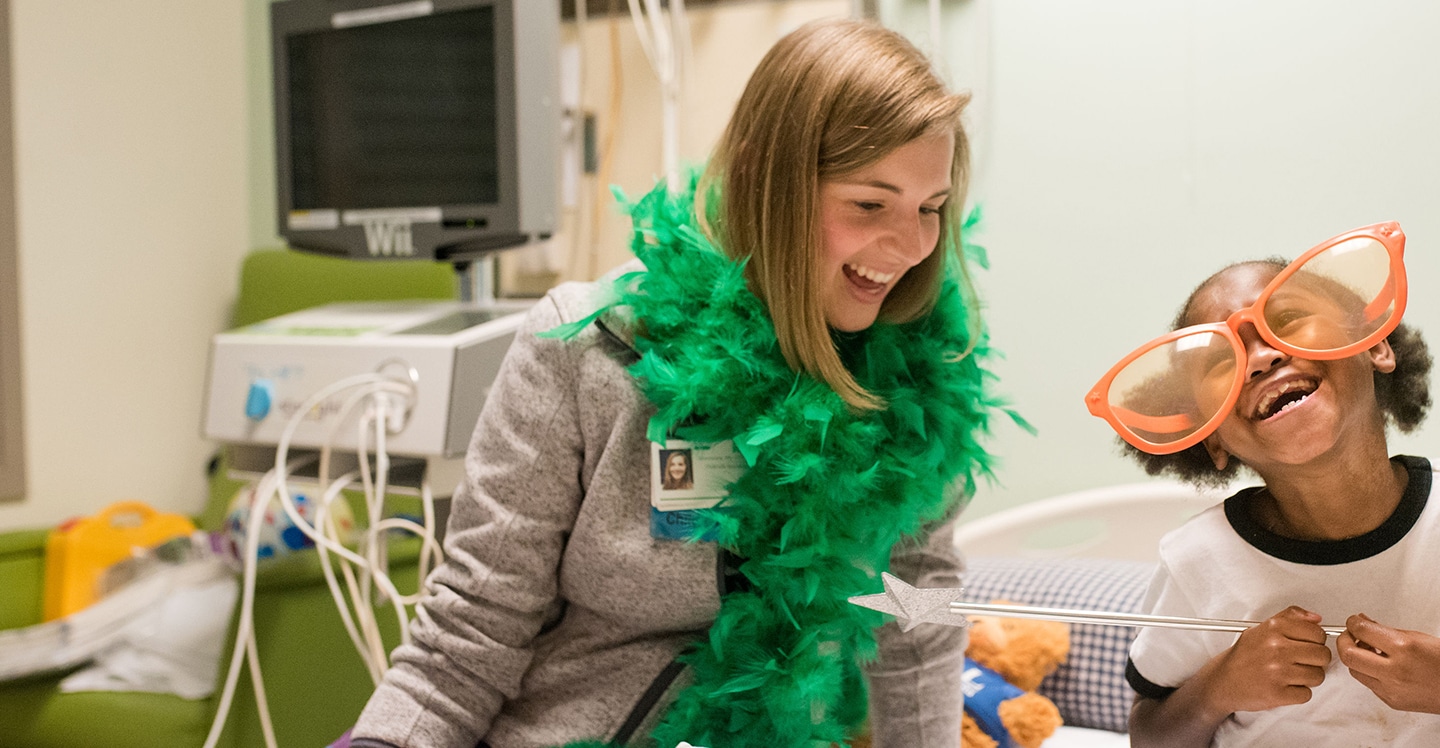 About the Children's Child Life Practicum Program
The Children's Healthcare of Atlanta Child Life Practicum Program is offered in the winter/spring and summer semesters for individuals interested in becoming a certified child life specialist. Our practicum is intended for those individuals preparing for a child life internship. The program provides students an opportunity to become familiar with child life services, including a child's as well as children's reactions to hospitalization. Through observation experiences, supervised participation, and assignments, students will have the opportunity to develop communication skills with individuals and groups, integrate theory with clinical practice, and gain experience with planning and implementing normative and therapeutic activities. Practicum students rotate through two difference areas of the hospital during their experience. A variety of areas will be offered for rotation opportunities each semester. Visit the Association of Child Life Professionals website for more information about the certification process, coursework requirements, eligibility for certification, and career planning.
Eligibility
To be eligible for this program, applicants must meet the following requirements:
Completed a core curriculum with a minimum of junior level college coursework (at least 60 hours), including child development, theories of child development and more.
Earned a GPA of 3.0 or above on a 4.0 scale for completed college level coursework.
Completed a total of 100 hours of verifiable field work experience with children in a structured environment (e.g., child development center, daycare, preschool, camp, etc.). Volunteer experience with hospitalized children is encouraged.
Applicants must be able to commit to two 6-hour shifts per week over the course of 15 weeks (a minimum of 180 hours). Students are expected to be available during regular business hours. Certain individual rotations may require a practicum student to work some evenings/weekends. Schedules vary depending on supervisor schedules.
How to apply
To apply for the Child Life Practicum, complete our application form and mail it to:
Children's Healthcare of Atlanta at Scottish Rite
Attn: Alexandra Sommer, Child Life & Creative Programs Clinical Educator
Family Support Services - Child Life Department
1001 Johnson Ferry Road NE
Atlanta, GA 30342
Winter/Spring
Application deadline: October 1st
Application Review/Interviews: October-November
Applicant Offer By: 4th Tuesday of November
Applicant Acceptance By: By 5:00 PM Next Business Day
Summer
Application deadline: February 1st
Application Review/Interviews: February-March
Applicant Offer By: 4th Tuesday of November
Applicant Acceptance By: By 5:00 PM Next Business Day
Applications must be postmarked by the application deadline to be considered. Application is not a guarantee of interview or acceptance. A limited number of students will be accepted each semester. The number of students accepted varies each semester due to the number of applicants and supervisor availability.
Contact Us
Please reach out to ChildLifeStudents@choa.org with any questions regarding our student programs.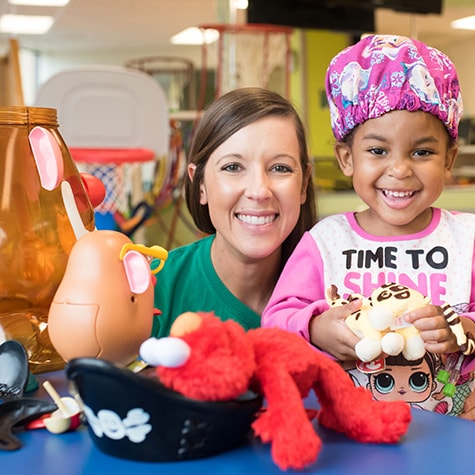 Child Life Services
Providing life-affirming and life-strengthening care
Our child life specialists help children cope with hospital life and their illnesses by giving them a chance to play and interact.