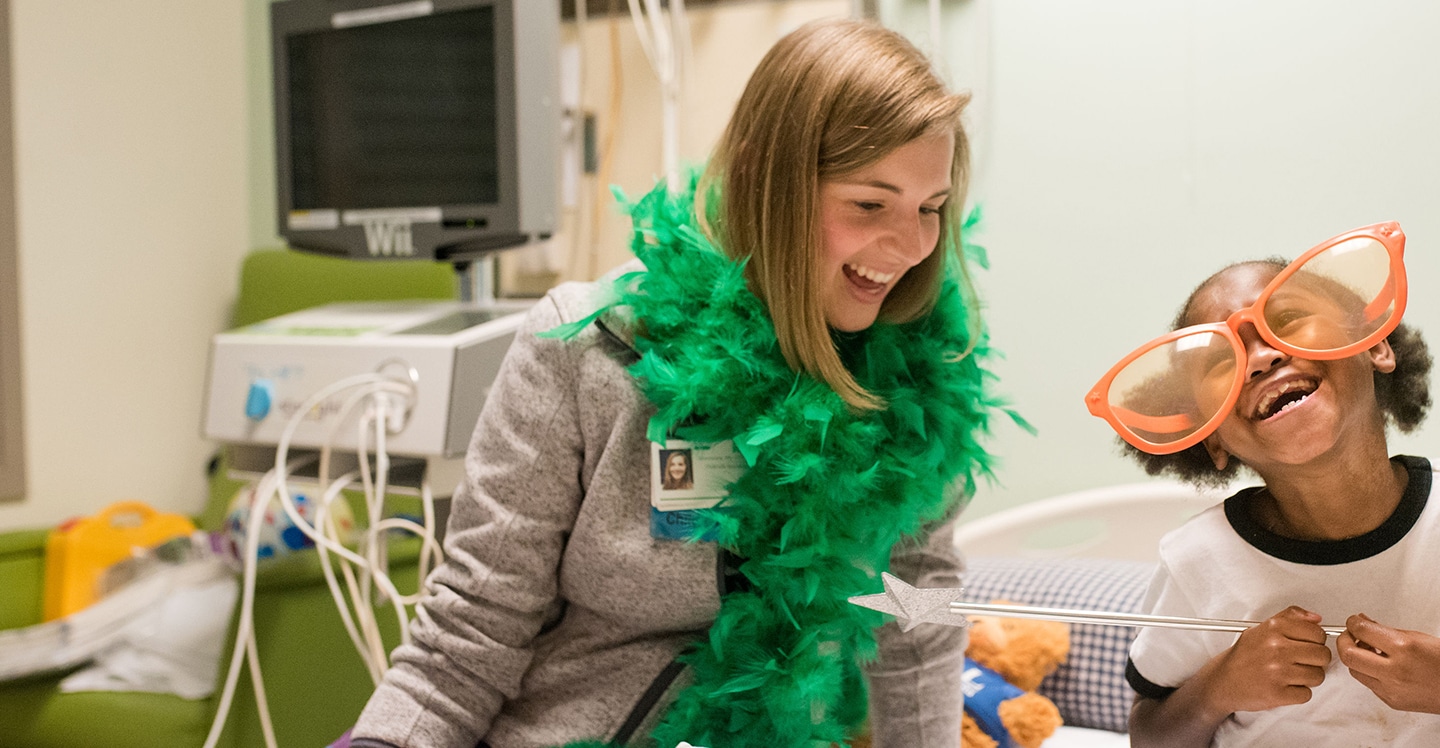 About the Children's Child Life Practicum Program
The Children's Healthcare of Atlanta Child Life Practicum Program is for individuals interested in becoming a certified child life specialist. Our practicum is intended for those individuals preparing for a child life internship. The program provides students an opportunity to become familiar with child life services, including a child's reaction to hospitalization.
To learn more about the Child Life Council Certification process and appropriate areas of study, visit childlife.org.
Observation experiences and assignments
Encourage the development of communication skills with individuals and groups.

Provide a supportive environment to integrate theory with clinical practice.

Enhance the student's experience of planning and implementing therapeutic activities.
Eligibility
To be eligible for this program, applicants must meet the following requirements:
Completed a core curriculum with a minimum of junior level college coursework (at least 60 hours), including child development, theories of child development and more.
Earned a GPA of 3.0 or above on a 4.0 scale for completed college level coursework.
Completed a total of 100 hours of verifiable field work experience with children in a structured environment (e.g., child development center, daycare, preschool, camp, etc.). Volunteer experience with hospitalized children is encouraged.
Applicants must also be able to commit 175 to 180 hours of observation in the hospital over the course of one semester. The spring session occurs on Tuesdays and Thursdays. The summer session is full-time for five weeks. Students are expected to be available for child life practicum during regular business hours. Certain individual rotations may require a practicum student to work some evenings and/or weekends.
Pre-practicum responsibilities
Health screen: Complete our health screen form.
Required textbook: "The Handbook of Child Life: A Guide for Pediatric Psychosocial Care" by Richard H. Thompson, PhD.
How to apply
To apply for the Child Life Practicum, complete our application form and mail it to:
Kalli Lamkin, CCLS
Children's Healthcare of Atlanta Egleston Hospital
Child Life Department
1405 Clifton Road NE
Atlanta, GA 30211
For questions about Child Life student programming, please e-mail ChildLifeStudents@choa.org. For general child life inquiries, email Kalli Lamkin, MS, CCLS, Child Life Supervisor at Children's.
Deadlines for our spring 2022 practicum
Application deadline: Postmarked by September 15, 2021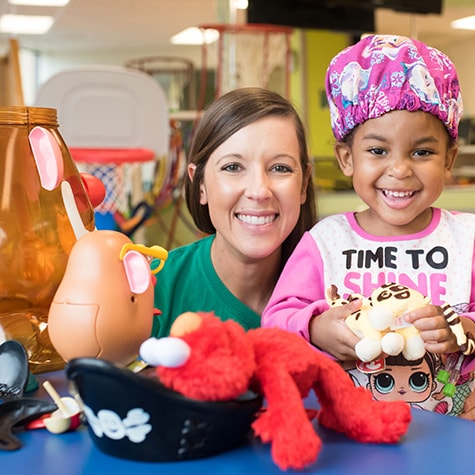 Child Life Services
Providing life-affirming and life-strengthening care
Our child life specialists help children cope with hospital life and their illnesses by giving them a chance to play and interact.