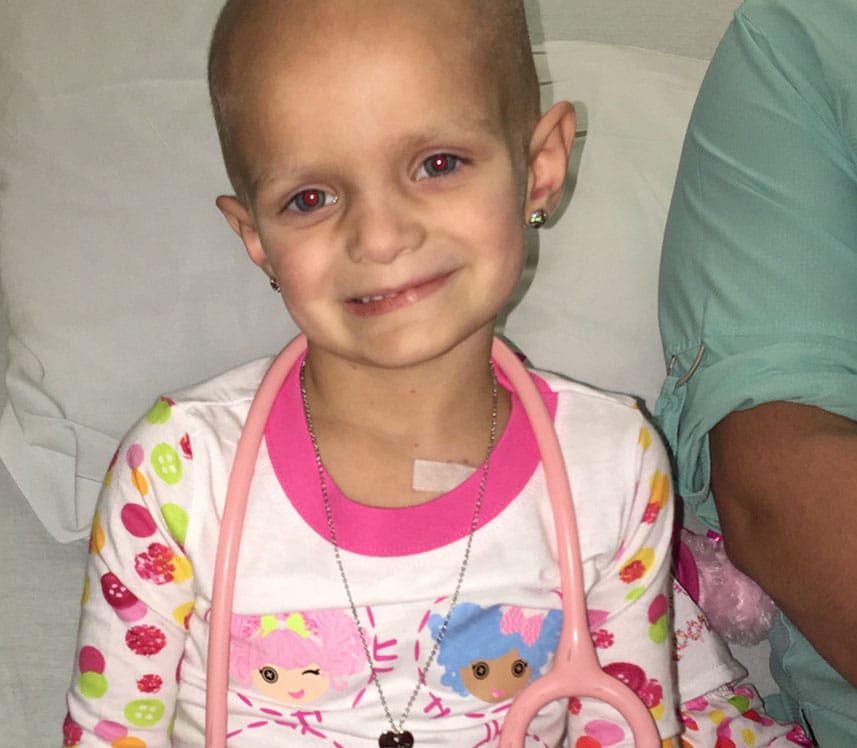 Finding the Right AML Treatment for Maylee
Never relenting, Children's specialists helped give Maylee and her family the answers necessary to manage a cancer predisposition syndrome.
Kristin Highland was no stranger to cancer. Her grandmother died as a result of uterine cancer, and her mother battled leukemia and lymphoma.
But Kristin never expected that cancer also would afflict her 3-year-old daughter, Maylee.
Maylee's exact diagnosis was acute myeloid leukemia (AML), the same cancer that claimed the life of another relative at an early age. Kristin's husband, Trevor, had an aunt who died of AML as a child. For Kristin, this strong family history of cancer wasn't something she could ignore.
"I had a very strong feeling that Maylee's cancer was genetic," Kristin said. "I was told it was very rare for it to be genetic, but that feeling I had didn't go away."
Maylee was treated at the Aflac Cancer and Blood Disorders Center of Children's Healthcare of Atlanta, one of the largest pediatric leukemia/lymphoma programs in the country, following more than 800 children each year. Here, she received the most advanced treatment available—and it was a success. Maylee went into remission.
Two years later, however, the cancer returned. The Highlands wanted to know why.
Knowledge is power
The family turned to the Cancer Predisposition Program at Children's for answers. Founded in 2017, this program is one of only a few of its kind in the nation dedicated to treating children under the age of 18 who are at risk for cancer due to a cancer predisposition syndrome, family history of cancer or diagnosis of a rare type of cancer.
Through this program, the Highlands received genetic testing and discovered that Kristin's hunch had been correct. Maylee has a cancer predisposition syndrome, a genetic mutation or change that increases her baseline risk for developing cancer. Research shows that a cancer predisposition syndrome causes 10 percent of all pediatric cancers. Diagnosing one of these syndromes leads to proactive and targeted surveillance of the patient and identification of other at-risk relatives.
"We are just starting to understand how cancer predisposition syndromes impact the risk of cancer in children," said Christopher C. Porter, MD, Medical Director of the Cancer Predisposition Program. "Ongoing research will better define that risk, and perhaps identify prevention strategies."
Dr. Porter and his colleagues within the Precision Medicine Program are currently conducting research to analyze genomes, the genetic materials found in cells, and identify mutations that contribute to cancer development. In addition, Dr. Porter also is leading a nationwide effort to establish a research Consortium for Childhood Cancer Predisposition.
It is because of research efforts like this, and the invaluable information learned from Children's specialists, that the Highlands were able to make informed decisions about Maylee's care. Kristin and Trevor met frequently with Children's experts along the way, including genetic counselor Bojana B. Pencheva, MMSc, CGC. Pencheva helps educate families about the most up-to-date information on a specific syndrome, such as risk-reduction and surveillance strategies. She also empowers them to cope with what can be extremely distressing information.
"I often talk about using genetic information to allow us to be proactive as opposed to reactive when it comes to managing cancer risk," explained Pencheva.
Charting an informed course to wellness
Children's specialists recommended Maylee have a blood and marrow transplant (BMT) to stop her cancer from progressing. At the same time, the Highlands faced another uncertainty: Did Maylee's younger brothers, John, Luke and Will, also have a cancer predisposition syndrome?
The answer was yes. All three boys were at risk for cancer, and Trevor carried the genetic mutation. Although the news was not what they were hoping for, thanks to Children's genetic testing and counseling, the family had the answers they needed to move forward with confidence.
"It was a relief to have that information and to have a direction," Kristin said. "We now know there is never a question. If one of them is ever really sick, we won't 'give it time.' They'll be tested right away."
For Maylee, cancer is no longer keeping her down, and she is finally back at school after missing first grade. "Her teacher recently wrote a letter describing her very well. It says: 'She has such a mature and kind spirit; she is so very talented, a creative problem-solver and a beautiful writer; inspiring and a world-changer,'" shared Kristin.
Help us transform the future for patients like Maylee
In order to continue changing the world of pediatric medicine for future world-changers like Maylee, we must continue asking tough questions. We can't settle for the first solution that presents itself. We have to keep striving to find the best solution for each patient.
This requires us to expand our capabilities and resources even further. Providing greater options, delivering better care and advancing pediatrics nationwide takes a commitment to responsible growth.
With the completion of a newly planned hospital campus and enhanced programs, Children's will expand its reach, advancing the treatment of childhood cancers and blood disorders through clinical research, comprehensive patient care and training of future providers.
Support from our community for our not-for-profit hospital, along with careful planning and innovative thinking, will provide us with the tools we need to ask the tough questions and get the best results. We know a future with more cures and more young lives saved is on the horizon. But we need our community to join us and invest in our efforts to make this vision a reality.
Care Kids Can Depend On
Help us continue striving—never settling—to transform the future of pediatric cancer and blood disorders care.
DONATE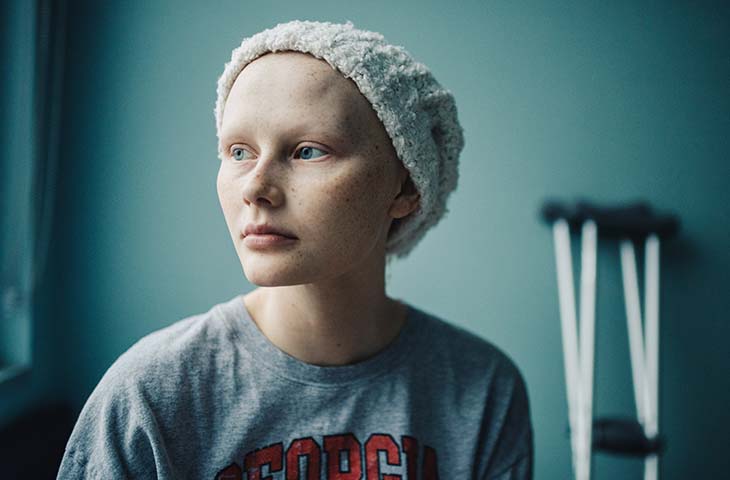 Why Your Contribution Matters
Together we can make a lasting impact on the health and well-being of Georgia's kids for generations to come.
LEARN MORE