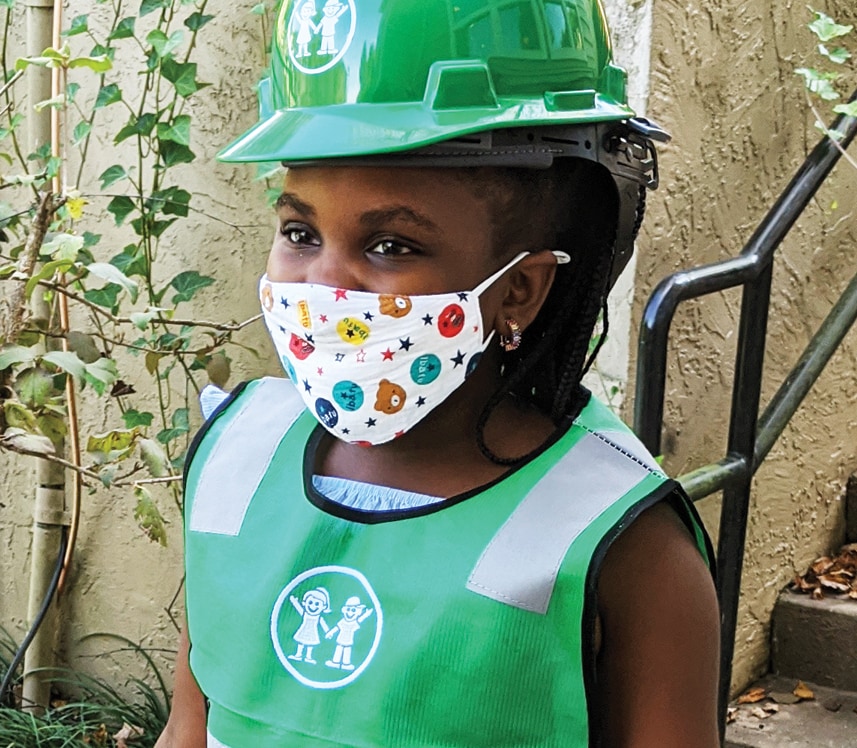 Meet Ariella-Faith
Ariella-Faith is an Honorary Construction Manager for Children's at Arthur M. Blank Hospital. She underwent a succesful liver transplant in 2017 and now wows her doctors with her dance moves.
Hope keeps Ariella-Faith alive against difficult odds
Ariella-Faith had been receiving care at another hospital for a month but was not getting any better. Her mother, Gloria, knew she had to take drastic action. And since Ariella-Faith's father had died while the toddler was battling her mysterious illness, it was just Gloria and 21-month-old Ariella-Faith on the journey to Atlanta, Ga., in November 2014.
"Upon arriving in Atlanta, they headed straight to Children's Healthcare of Atlanta," said Rene Romero Jr., MD, Medical Director of the Liver Transplant Program at Children's. "She was one of the most chronically ill appearing children I've ever seen in my career."
Ariella-Faith's diagnosis included liver failure, hyperbilirubinemia, Langerhans cell histiocytosis (LCH), failure to thrive, bleeding gums and more. She underwent several rounds of chemotherapy treatments and had many stays in the Intensive Care Unit (ICU) at Children's. She also underwent a liver transplant at Children's in April 2017.
"I remember a time in the ICU when there was a complication. It was like all the doctors and nurses were in our room. They did what they know how to do best and she became stable," said Gloria. "Someone who knew her when she was very sick saw me one day and asked, 'How is Ariella?' I said, 'There she is over there.' I could see shock on her face, then she whispered in my ear, 'Gloria, I must confess, I thought she wouldn't make it.' That is how bad she was."
It's not lost on Gloria what a miracle it is that her daughter is alive. It's also not lost on 7-year-old Ariella-Faith, who wants to become a doctor when she grows up she can give back.
"She's been a warrior, you know," said Gloria. "With what's she's been through, I'm so happy she's here alive today. She's all I've got. I thank God for Children's and the doctors, nurses and the whole care team at every stage of her progress."
Dr. Romero said the key to Ariella-Faith's successful journey is the collaboration and coordination of care across numerous service lines at Children's, and that the team never gave up Hope that they would help heal the young girl.
"It was a very long journey to get her well, but we never gave up hope, we just kept going through the stages and taking it day by day," said Dr. Romero.
Now, Ariella-Faith visits Children's Egleston Hospital every week to check in on how her liver is doing and her overall well-being.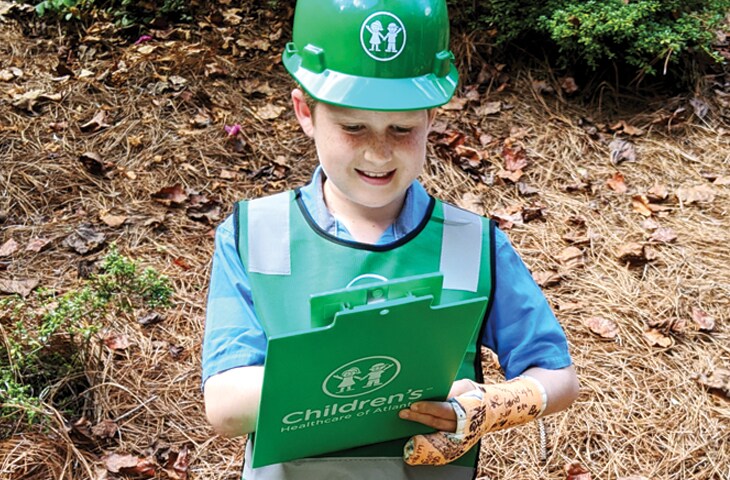 Celebrating remission, Lex embodies strong will
Lex receives chemotherapy treatment for high-risk acute lymphoblastic leukemia at the Aflac Cancer and Blood Disorders Center of Children's. He is an Honorary Construction Manager for Children's at Arthur M. Blank Hospital.
Meet Lex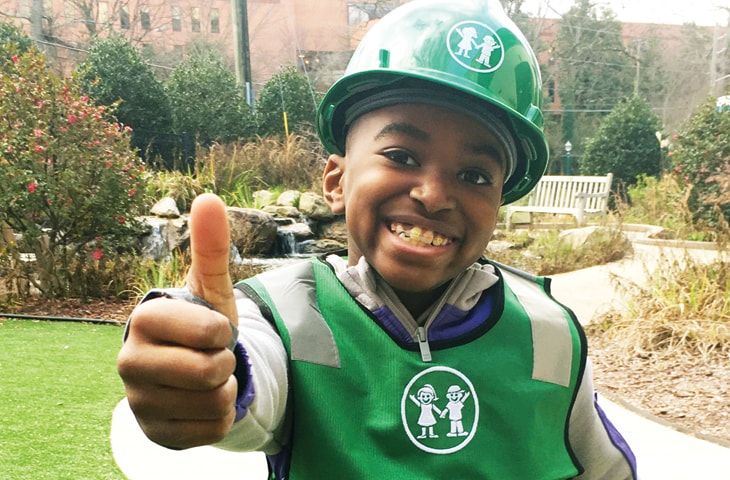 Jojo strides toward goals despite spine tumor and scoliosis
Jojo continues to amaze his physical therapists during Robotics Rehab appointments while beginning his scoliosis treatment journey.  He is an Honorary Construction Manager for Children's at Arthur M. Blank Hospital.
Meet Jojo
Construction Updates
Our Honorary Construction Managers provide on-the-ground and behind-the-scenes updates from the construction site at Arthur M. Blank Hospital.
Watch Now