Updated 9/7/23
Most children can play sports and participate in activity on some level despite their heart condition. However, you should discuss the potential risks and things to look out for with your child's cardiologist. It's important that kids participate in some activities to maintain a healthy lifestyle from both a physical and psychological standpoint, whether they have congenital heart disease, such as tetralogy of fallot, or a heart murmur. If your child has a visit coming up with their cardiologist, here are some things you can discuss during the appointment:
The types of physical activities that are safe for your child.
Exercise guidelines that are specific to their heart condition.
How to follow guidelines with the doctors to weigh the pros and cons of physical activities.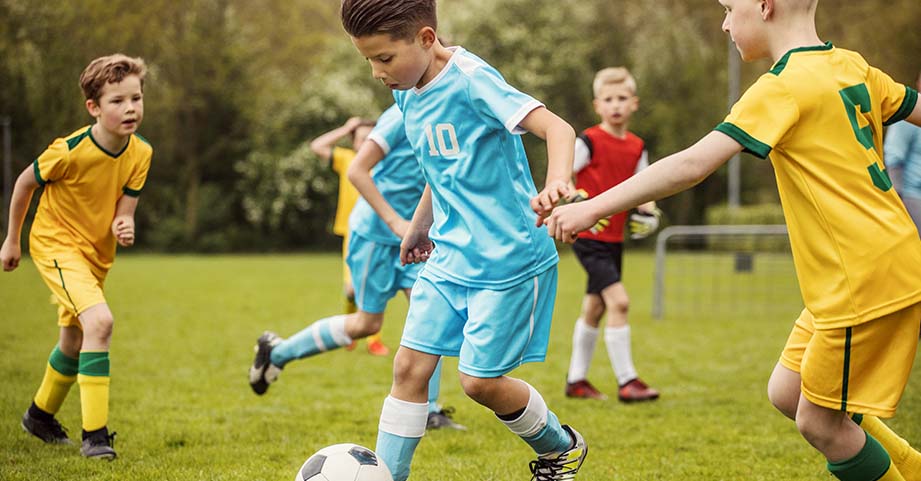 When your child is playing sports or engaging in physical activity, here are things to look out for:
Skipped heartbeats
Feeling winded
Feelings of dizziness or fainting related to activity or emotional stress
If your child starts to exhibit any of those symptoms, they need to slow or stop exercise and be evaluated by a medical professional. You should also report their symptoms to their cardiologist.
Emergency Plans Are Important for Your Child
Whether your child is exercising at home or school, if they have a heart condition, emergency action plans are recommended to keep them safe.
Robert Whitehill, MD, a pediatric cardiologist at Children's Healthcare of Atlanta Heart Center, strongly recommends action plans for when anyone, child or adult, goes into cardiac arrest. "For children with heart disease, it is vital to have an emergency action plan in place during physical activity in the rare scenario that they need urgent evaluation or in extreme cases have a cardiac arrest." These action plans have also helped adults, including coaches or bus drivers."
Along with playing sports and encouraging safe physical activity, you should be conscious of your child's nutrition as an important part of their lifestyle. Since long, extraneous exercise is not always possible, about 35% of children with heart conditions are obese. "If your child has a heart condition, maintaining a heart healthy diet is important to minimize risks of high blood pressure or cholesterol problems that can develop and create new risks down the road," Dr. Whitehill says.
Our Preventive Cardiology Program provides services for kids with conditions that place them at risk for early heart attack or stroke, including obesity, high cholesterol, diabetes and elevated blood pressure, and a nutritionist is on staff to address concerns.
At the Children's Heart Center, we know that staying active and having fun is important for all children. As long as your child follows the guidelines established by their care team, they can participate in activities such as sports and enjoy normal, healthy lives.
Trust Children's to Care for Your Child
The Children's Heart Center
At the Children's Heart Center, your child's heart is in good hands. Our team provides exceptional treatment to children of all ages who have heart defects such as heart murmurs or tetralogy of fallout. Due to our tireless work, U.S. News & World Report consistently ranks us as a top pediatric heart program.
learn more