After Hip Dysplasia Surgery, Quinn Got a Special Cast—and a New Doll
When baby Quinn's brother saw her spica cast, he made a heartwarming Christmas wish: for a doll that looked just like his sister, cast and all.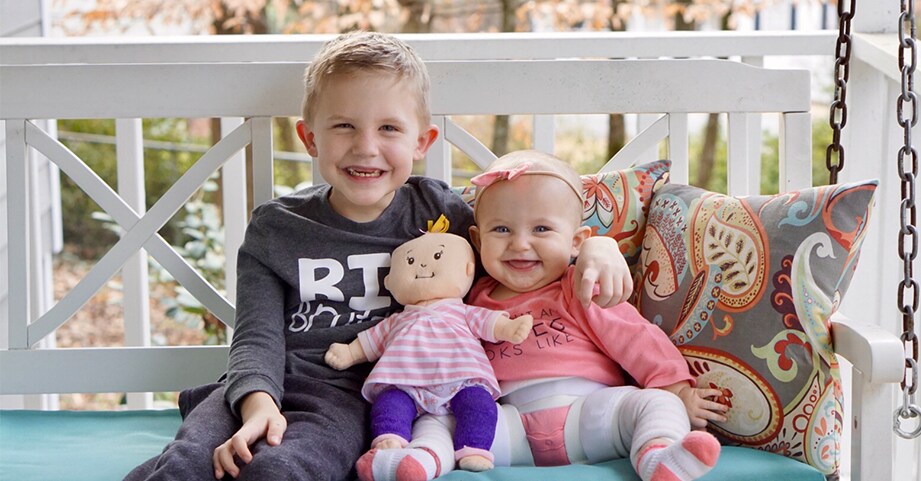 Quinn was 6 weeks old when her pediatrician noticed a concerning hip click during a routine checkup.
She was referred to Tim Schrader, MD, a Pediatric Orthopedic Surgeon and Medical Director of the Hip Program at Children's Healthcare of Atlanta, for a more thorough examination.
Quinn had developmental dysplasia of the hip (DDH), a condition that occurs in roughly 1 in every 1,000 births. "DDH is something I often treat at Children's," Dr. Schrader says. "Every patient is different, so we tailor treatments so that they have the best possible outcome."
Quinn was put into a Pavlik harness to hold her hips in the proper position. When the harness didn't correct her dysplasia, her care team decided to perform surgery.
"Spica casts are important because they prevent movement while the hips are healing," Dr. Schrader says. "They can be challenging, but Children's offers tips and resources, as well as a Facebook support group, to help parents."
A very special gift
Seeing his sister in her cast inspired her older brother, Zac, to request a special Christmas gift from the big man himself.
Visiting Santa Claus, Zac insisted that all he wanted was a baby doll for his sister that looked just like her—cast and all.
Melissa, Quinn and Zac's mother, was so touched by the request that she found a plush doll and got in touch with Terra Barfield, one of Quinn's orthopedic technicians.
"Melissa told me the story," Terra says. "I have three children, and I couldn't imagine what she's going through, so I would do anything to make it easier for them." Terra created a special, tiny spica cast for the doll. It was purple, just like Quinn's.
Quinn was overjoyed with her gift, delighting in the textures of the doll's dress, hair and cast.
Soon after the holidays, Quinn was allowed to trade her cast for a rigid Rhino brace. Finally, free of the cast, she was able to take a real bath again.
Barring further complication, Quinn will be brace-free by her first birthday.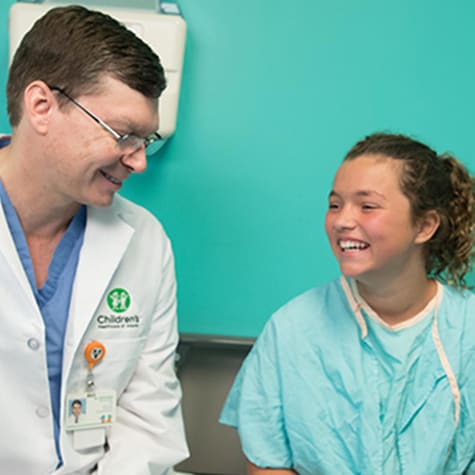 Hip Care for Kids
We are specially trained to care for common and rare hip conditions.
Left untreated, hip conditions in children can lead to serious problems later. Our team of orthopedic specialists is trained to recognize and treat hip conditions early.
See More
Orthopedics Resources for Parents