Carson, a Passionate Gymnast, Overcomes a Torn Meniscus
While she felt most at home on the gymnasium floor, Carson was experiencing nagging pain due to a torn meniscus and kneecap tracking problem. Her care team at Children's Healthcare of Atlanta coached her through surgery and physical therapy so she could compete again.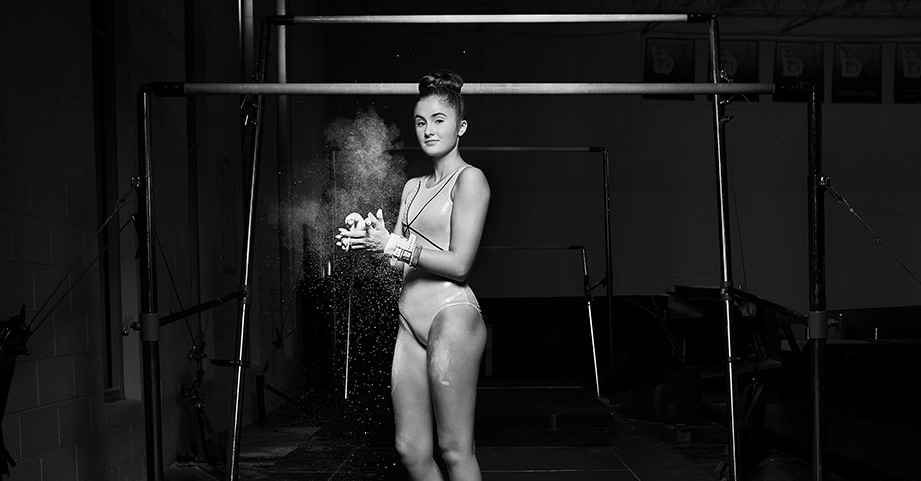 Since she was in the first grade, gymnastics has been Carson's passion. "What I love the most about the sport is floor exercise," she says. "It gives me the freedom to express myself through unique choreography and dance elements. And the joy of performing my routine is a feeling I'll never forget."
However, the sport comes with aches and pains—as well as the need for injury-prevention education. Since Carson was 8, her family has relied on the care of the Sports Medicine Program team at Children's to help ensure her gymnastics practices are as safe as possible.
"The Sports Medicine Program team knows the sport well, and Carson loves being supported by them," says Betsy, Carson's mom. "With all the dangerous things they are doing in gymnastics now, we know they'll tell her the right thing to do if she was ever injured or thought she was injured."
Careful and communicative monitoring
In any high-impact sport, constant monitoring is key to staying healthy.
Often, growing athletes are unwilling, or even afraid, to tell their coach, parents or physician the whole story about an injury for fear of being held out of their sport or being told they can no longer compete. Having that mutual trust between the physician, athlete, parents and coach is vital to the optimal care of the young athlete.
That kind of openness paid off when Carson brought a concern about her knee to sports medicine specialists. At first, it appeared to be a kneecap tracking problem, but the discomfort lingered.
An MRI revealed that Carson did have the expected kneecap tracking issue. But it also uncovered a meniscus injury—an affliction common to gymnasts. Carson's best course of action was surgery.
A surgical intervention for Carson's meniscus
Carson and her care team decided to perform medial meniscus surgery once her season ended. Michael T. Busch, MD, a Pediatric Sports Medicine Orthopedic Surgeon at Children's, knew that surgery would be key to preventing further harm.
"The tear in her meniscus was problematic and painful for her. It was chronic and relatively stable but would move enough to hurt when she was active in gymnastics," says Dr. Busch. "The fragment was repairable, so I used an inside-out technique with several sutures to stabilize the tear."
Carson was nervous going into surgery but felt confident in her team. "Walking back into the operating room and seeing that so many doctors were in the room focusing on my surgery made it clear to me that Children's treats all of their patients very seriously and with great care," she says.
A cautious recovery
Two days after her surgery, Carson began semiweekly sports physical therapy. Less than two weeks later, she was walking without crutches. After a month, she no longer needed her leg brace.
While she recovered quickly, Carson's care team was careful in its approach. "My physical therapist and surgeon were very cautious and conservative to ensure that I was not rushing my recovery time," Carson said. "Four months later, I started to slowly work gymnastics practice back into my schedule."
With her surgery behind her, Carson is thankful for the treatment and expertise she found at Children's.
"Children's has the best team of doctors who are understanding of gymnastics and were able to help me map out a plan to work my way back to being 100%," Carson says. "Their expert advice and physical therapy services have eased my recovery of a hurt hamstring, a dislocated kneecap and now a torn meniscus."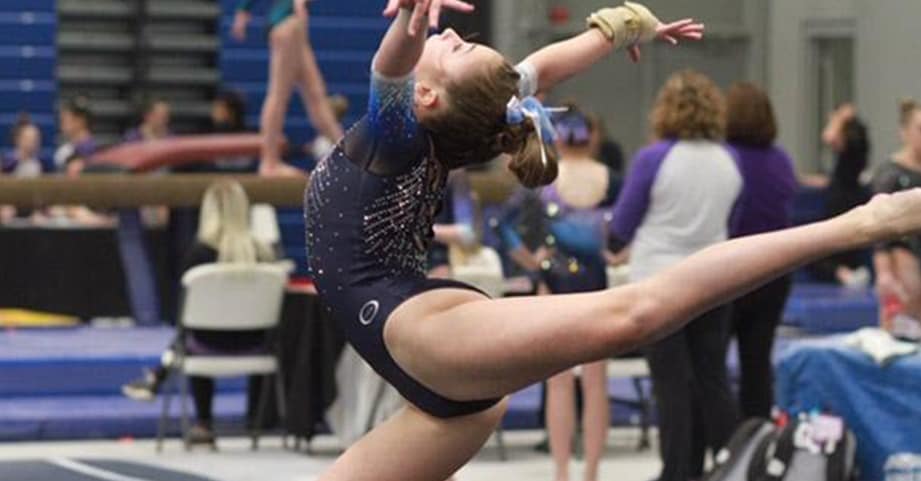 Winning Techniques
Our program is as dedicated as your teen athlete.
Growing athletes have specific needs. Our Sports Medicine Program is one of the only programs in the country dedicated to the needs of emerging champions.
Get in the Game
Keeping Your Athlete Safe and Healthy