How Accurate are At-home COVID Tests for Kids?
Updated 5/3/23
At-home COVID-19 tests are convenient and easy to use. But are they accurate? Children's researchers are leading the way to determine how effective these rapid tests truly are for testing kids.
Protecting yourself and your kids from respiratory illnesses is as important as ever. As parents, we still need to take precautions, particularly if kids have COVID-like symptoms, if we're taking a trip or if we may be around others who are at high risk for complications from the virus. In these instances, testing is key. Fortunately, COVID testing is easier than ever.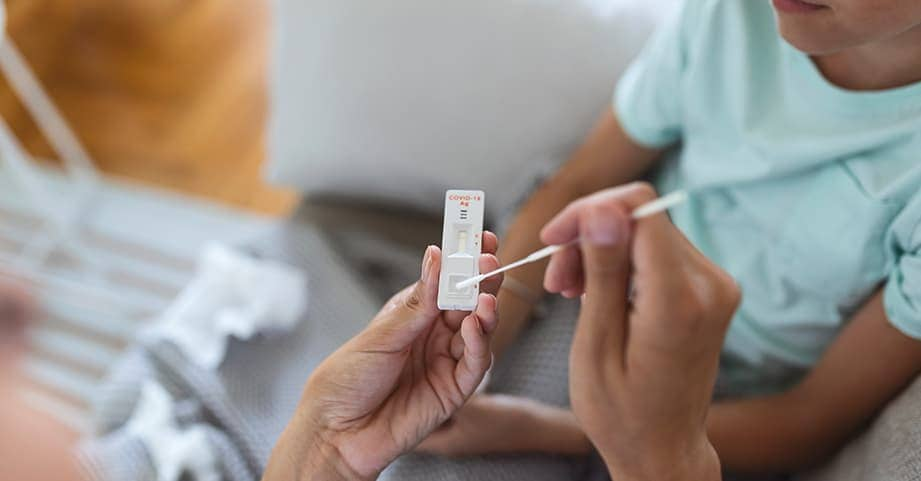 Making at-home tests more readily available has been a top priority for the U.S. government. One of the lead investigators selected by the National Institutes of Health to help make this possible is pediatric hematologist/oncologist and bioengineer Wilbur Lam, MD, PhD.
Dr. Lam and a team of researchers based in Atlanta have been evaluating at-home COVID tests since early in the pandemic. Their initial review led to the selection of approximately 15 tests for distribution that, Dr. Lam says, were accurate more than 90% of the time. But their research didn't end there.
"With every new variant that arises, we go back to the drawing board to help ensure tests are performing as they should," says Dr. Lam. "To do this, we test rapid tests against the gold-standard PCR test. With omicron infections, we found that the at-home tests performed as expected. No test is perfect and with rapid tests, there's always been a degree of false negatives especially with asymptomatic people."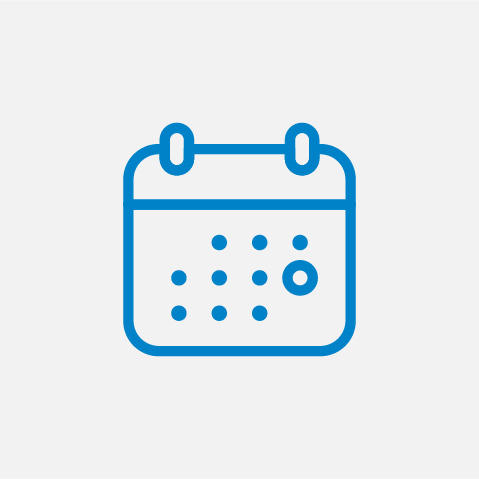 Participate in COVID-19 Test Research
We are offering a COVID-19 test research location for children and adults with COVID-19 symptoms. Appointments are required. Participants will receive a gift card and a no-cost polymerase chain reaction COVID-19 test.
Schedule an Appointment
Almost all at-home tests are rapid antigen tests. The most convenient option, there's no need to visit a testing site or see a doctor and the results are available almost instantly, rather than days later.
However, the at-home tests may not be as sensitive, according to Dr. Lam. The PCR test is still considered the "gold standard" because it's more complex.
"The PCR test detects the RNA or the brains of the virus," he says. "The rapid antigen test detects proteins that are on the surface or inside the virus. There are advantages to both tests depending on the situation."
When to use an at-home test
The at-home test can offer peace of mind and is a good option if:
You are visiting healthy family and friends
Your child has had symptoms for two days or more
Your child tested positive 5 days prior and needs a negative test before returning to school or activities
You are taking a vacation
When a PCR test is best
The PCR test is still the most reliable option and should be used if:
Your child is younger than 2. (Although at-home tests are safe, they have not been studied for this age group. Also, the increased sensitivity of the PCR test means the swabbing is quicker, so little ones won't have to stay still as long.)
You are visiting an elderly loved one or someone who has a weakened immune system
You are traveling and need proof of a negative diagnosis
Your child tested negative at home, but has been symptomatic for more than a few days or has worsening symptoms
Find a testing site near or learn more about the different tests that are available.
When testing at home, you're more likely to get a false negative test result. However, there are steps you can take to help ensure the greatest accuracy. Dr. Lam offers these tips for using a rapid test:
Assist your child with the test; kids ages 12 and up can swab themselves, but younger kids should be swabbed by a parent.
Hold off on testing until your child is symptomatic for two days or more.
If you get a negative test result, but your child is still experiencing symptoms, wait a day or two and test again.
After two negative test results but persistent symptoms, test for a third time with a rapid test or get a PCR test.
If your child is not having symptoms, one negative test result is acceptable if you are not planning to be close to someone at high risk, such as an elderly relative.
Prior to visiting someone at high risk, your child should isolate for a few days and test negative more than once.
Remember, false positives are rare with rapid tests, so if you get a positive result, then your child should isolate to avoid infecting others.
Dr. Lam and researchers across the country will continue to evaluate at-home COVID tests to help ensure they are effective no matter what variant comes our way in the future. "We've found that each of these rapid tests behaves differently with different variants, and now it's our job to try to figure out why," says Dr. Lam. "We are lining up our researchers and our genetic sequencing capabilities so that we'll be prepared for the next variant."
This research will be the basis for the NIH and FDA decision on which tests remain on the market and which new tests become available.
Wilbur Lam, MD is a tenured Associate Professor of Pediatrics and Biomedical Engineering at Emory and Georgia Institute of Technology, and has a unique background as a physician-scientist-engineer.
This content is general information and is not specific medical advice. Always consult with a doctor or healthcare provider if you have any questions or concerns about the health of a child. In case of an urgent concern or emergency, call 911 or go to the nearest emergency department right away. Some physicians and affiliated healthcare professionals on the Children's Healthcare of Atlanta team are independent providers and are not our employees.