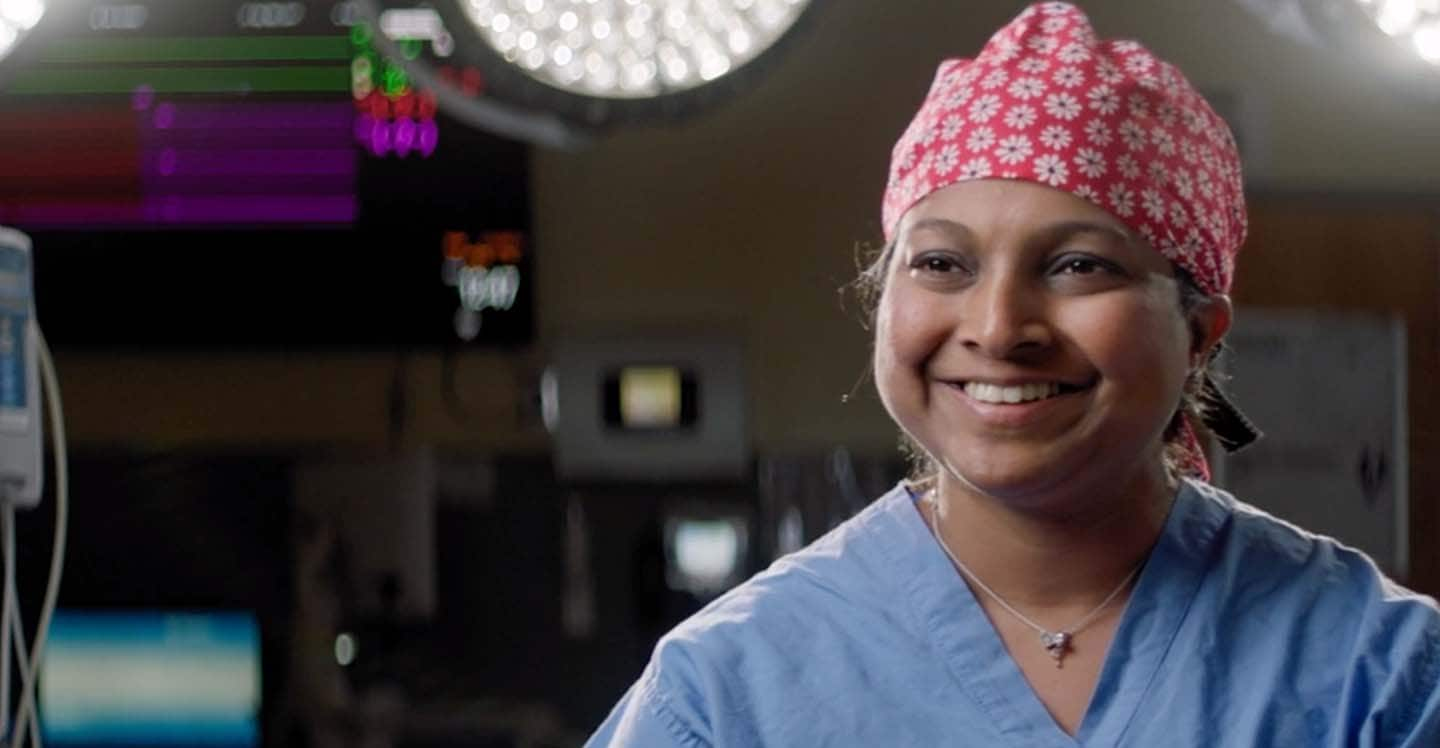 Trust Your Child's Heart with Our Team of Skilled Surgeons
There's nothing easy or ordinary about entrusting another person with your child's health and wellbeing. But when that person is an extraordinary pediatric surgeon, you can rest a little easier knowing that your little one—or not-so-little one—is getting the most advanced care possible no matter how complex their condition may be.
At Children's Healthcare of Atlanta, our team of skilled surgeons is specially trained to treat infants, children and teens. Their goal: to provide high-quality pediatric care to each patient they treat, to get them healthy and home as soon as possible.
Get to Know a Children's Heart Surgeon
Subhadra Shashidharan, MD, Associate Chief, Cardiothoracic Surgery
Subhadra Shashidharan, MD is affectionately known as "Dr. Subi" to her colleagues and patients. She is a pediatric cardiothoracic surgeon at the Children's Heart Center, which is ranked among the top pediatric cardiac programs in the country by U.S. News & World Report. Performing more than 200 surgeries per year, Dr. Subi is one of the key surgeons who helps Children's rise to the top. She is the co-leader of the Heart Center's Pulmonary Artery Reconstruction Program, one of just two in the country and the only one on the East Coast managing these cardiac conditions, which require long, complex surgeries.
Dr. Subi is the only female cardiothoracic surgeon in the history of Children's. Parents can trust their child's heart in her hands not only because of her impressive surgical skills, but also because she is a mother herself who understands the incredible responsibility she holds. During each heart surgery she performs, she strives for perfection, treating every child as if they were her own.
Your Child's Heart Is in Good Hands
Meet Dr. Subi

For a parent, a child's heart surgery can be one of the most challenging experiences of their lives. But for pediatric cardiothoracic surgeon Subhadra Shashidharan, MD, these high-stakes procedures are just part of the job. See how "Dr. Subi" channels her unparalleled skill as a surgeon and her empathy as a parent to provide the most promising outcomes for patients like Charles.
We're here to help with matters of the heart
We are skilled in diagnosing and caring for all congenital conditions.