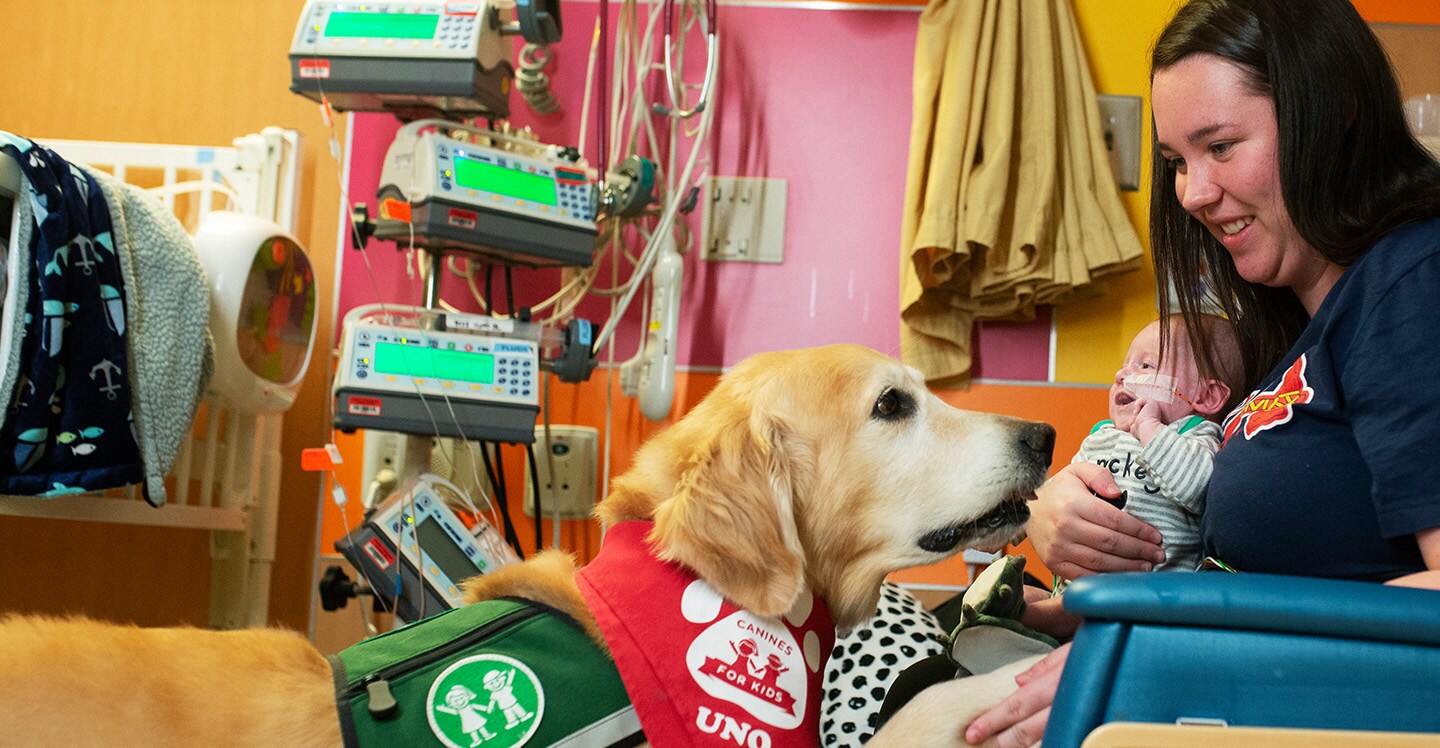 Congenital Heart Defect (CHD) Awareness Week is held each year from Feb. 7-14 to recognize children and adults living with congenital heart disease, celebrate their journey and increase public awareness of these heart conditions. During this week, the Children's Heart Center holds events for patients, families and the community to:
Provide hope for families of CHD survivors and comfort to those who have lost a loved one.
Inform the general public about the symptoms of CHDs to help save lives.
Affirm the need for increased funding to researchers and medical professionals so they can improve the outlook for CHD patients.
The Heart Center and Kids at Heart Program at Children's encourage you to participate in our virtual and in-person events to help raise awareness about CHDs within our communities, as well as meet and connect with others on a similar journey. Browse our resources and events below, and join us in celebrating our CHD warriors.
What is congenital heart disease?
Congenital heart diseases, also known as congenital heart defects or CHDs, are birth defects that affect the structure of a baby's heart and the way it works. It is the most common birth defect, with approximately 1% of newborns born with a CHD each year. Of those born with a CHD, 1 in 4 infants typically need surgery or other procedures in their first year of life. CHD treatment helps kids live into adulthood, and today, there are more than 2.4 million heart warriors, or children and adults living with CHDs, in the U.S.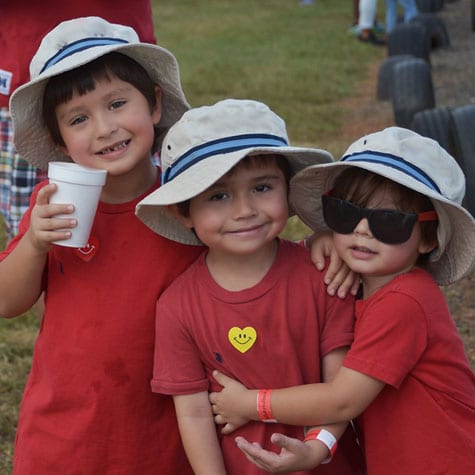 Support the Heart Center
Support CHD Patients
We aim to make patients and their families feel at home during their stay at the Heart Center. From meals to educational resources, we are able to provide support to patients and families because of our donors.
give today
*For sharing on social media, please tag @kidsatheartchoa on Facebook and #CHDChildrensATL.
Each family that tags @kidsatheartchoa and uses #CHDChildrensATL in their posts will be entered into a special giveaway drawing.
Feb. 7: CHD Awareness Kickoff Family Support Dinner & Storytime with our CT surgeons, 6:00 p.m., Egleston. RSVP now.
Feb. 8: Share the Children's CHD Awareness graphic on social media/via email to family and friends to kick off CHD Awareness Week, and change your Facebook banner to a CHD Awareness 2023 Banner.
Feb. 9: CHD Awareness at the Georgia State Capitol. Share the proclamation on social media and reach out to your local legislators to make sure they know they have a warrior living in their district.
Feb. 10: Visit your local Atlanta Chick-fil-A stores and design this coloring sheet to thank the staff for selling Cookies for Kids and supporting their local CHD community. Post your pictures!
Feb. 11: Heart Swap! Show us your heart yard sign or purchase a heart to show your support of a warrior/heart family.
Feb. 12: Be the Beat. Learn CPR. The Georgia Chapter of the American Heart Association encourages everyone to be the beat it takes to save a life by learning the two simple steps of Hands-Only CPR. Visit CPR.heart.org and share with your family, school and community!
Feb. 13: Always in our Hearts. Today we remember the heart warriors who left us too soon. Post a photo and a memory of a warrior you want to honor with our community.
Feb. 14: Take a selfie/family photo wearing the CHD Awareness 2023 shirt or any Heart family/warrior shirt!
Join us for our 2023 CHD Awareness/Heart Month Celebration
When: Saturday, March 4, 2023 from 3:30-6:30 p.m.
Where: Zoo Atlanta
RSVP coming soon.
Email kidsatheart@choa.org for more information.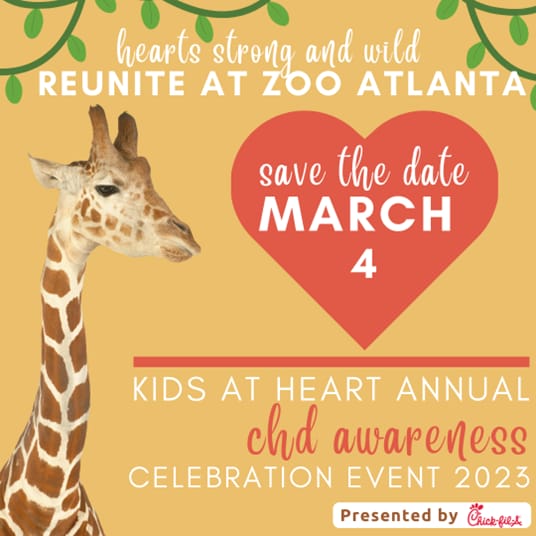 There are many ways you can help us provide a better future for our heart patients. Whether fundraising on your own, donating directly or participating in events that benefit the Children's Heart Center, you can play a valuable role in increasing awareness and support.
Join our Support Group
Are you the parent or guardian of a CHD warrior treated at Children's? Enroll in our support group and join our private Facebook group to connect with other families!
Join our Facebook group (you must request access first).
Learn about CHD's
As the largest pediatric heart program in the southeast, the Children's Healthcare of Atlanta Heart Center provides comprehensive diagnosis, treatment and management of CHDs in children every day. Browse our website if you would like to learn more about the different types of CHDs and how they are treated, or to learn more about the Children's Heart Center.
Learn More About Your Kid's Heart