Motility disorders are conditions associated with the esophagus, stomach, small intestine, colon, and anus or rectum. In a healthy child, wave-like contractions called peristalsis move food through the intestinal tract. These contractions also help the body absorb nutrients. Peristaltic contractions happen when the muscles and nerves of the digestive tract work together.
If a child has a motility disorder, the muscles and nerves of the digestive tract do not work together in a coordinated way. This prevents food from properly moving through the digestive system.
What are symptoms of motility disorders?
If a child has problems with the function of the muscles or nerves of his digestive tract, it can cause a variety of motility issues, including:
Abdominal pain or distension (bloating)
Aspirating (inhaling liquid into the lungs)
Chest pain
Choking
Constipation
Diarrhea
Difficulty swallowing
Gagging
Incontinence or soiling
Regurgitation (bringing undigested food up from the stomach to the mouth)
Vomiting
Weight loss
How do I know if my child needs to be seen in a motility clinic?
Talk to your child's doctor to help decide whether the Children's Healthcare of Atlanta Neurogastroenterology and Motility Clinic is right for your child's needs. If so, your child's doctor can make a referral.
Common conditions we treat in our Neurogastroenterology and Motility Clinic include:
Achalasia
Anorectal malformations
Chronic intestinal pseudo-obstruction
Dysphagia
Ehlers-Danlos syndrome, Type III
Fecal incontinence
Functional abdominal pain
Gastroesophageal reflux disease (GERD)
Gastroparesis
Hirschsprung's disease
Imperforate anus
Intractable constipation
Irritable bowel syndrome (IBS)
Motility disorders
Recurrent vomiting
Rumination
Spina bifida
Children's has one of the most advanced pediatric motility programs in the country. In addition to intensive one-on-one outpatient visits, we utilize state-of-the-art technology to help diagnose conditions and guide care. These include: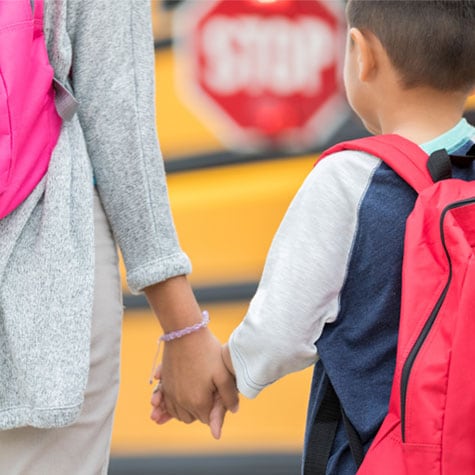 Teddy's Story
Teddy's progress with a chronic condition
Born with Hirschsprung's disease, Teddy has been in and out of the hospital since he was born. Today, however, he is performing and going to school like a typical 4-year-old.
READY STORY
The Children's Neurogastroenterology and Motility Program is led by one of the only pediatric neurogastroenterology and motility experts in the region, Jose Garza, MD. Dr. Garza is a board-certified pediatric gastroenterologist who has advanced training in pediatric motility disorders.
Jose Garza, MD, Medical Director, Neurogastroenterology and Motility Program
Christie Azpeitia, RN
Nancy Morris, LPN
Our Neurogastroenterology and Motility Clinic is located on the sixth floor of the Center for Advanced Pediatrics.
Center for Advanced Pediatrics
1400 Tullie Road NE
Atlanta, GA 30329