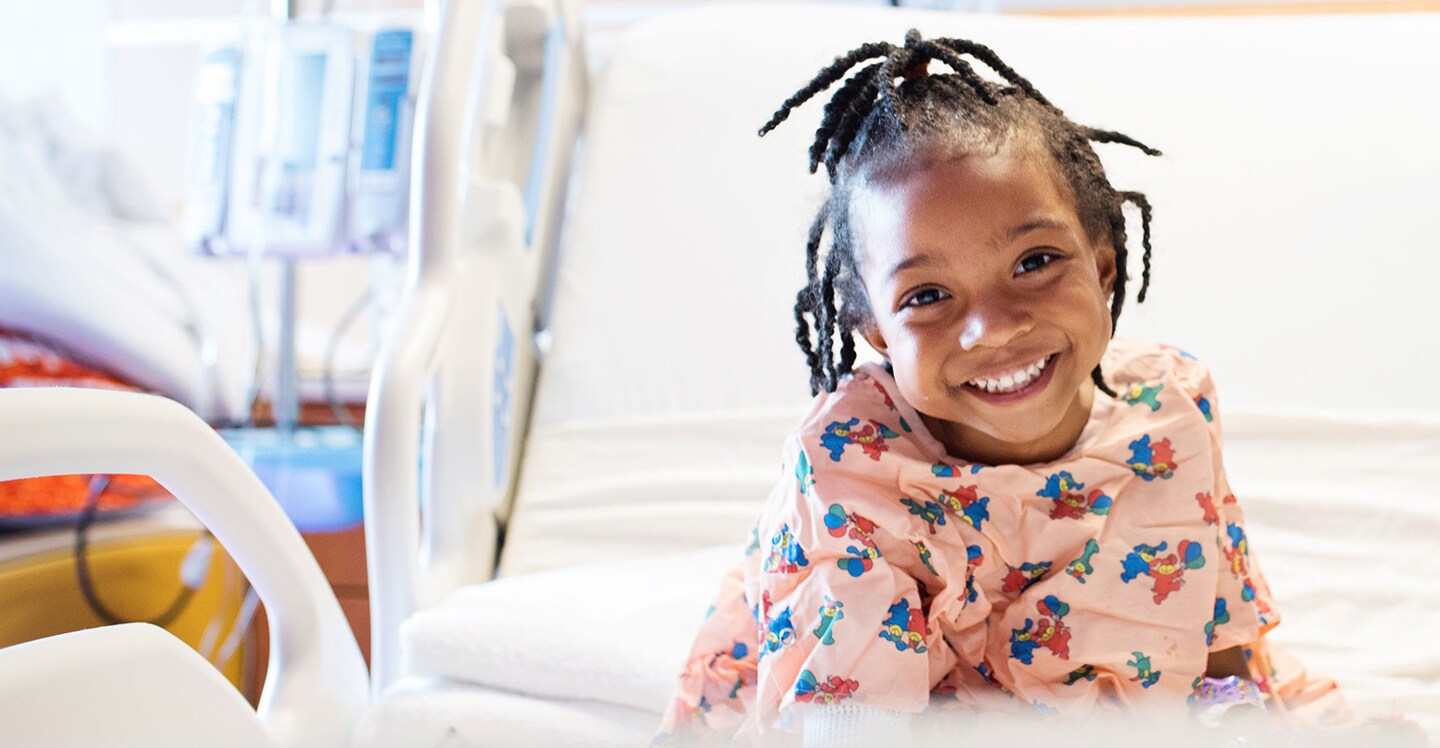 At Children's Healthcare of Atlanta, our board-certified pediatricians are available to care for your pediatric patients during their stay with us. Our hospitalists staff the inpatient units 24 hours a day, seven days a week, at our three hospitals: Egleston, Hughes Spalding and Scottish Rite.
In addition to inpatient services, our hospitalists are here to provide consultations and second opinions on your difficult cases. Our goal is to create a partnership between our team of hospitalists and community physicians to help make sure children, especially those with challenging diagnoses, get the care they need and deserve.
Inpatient management services
If you are unable to follow your patient at Children's, our hospitalists will keep you informed of your patient's progress to ensure continuity of care. Our hospitalists work as a diagnostic team, offering years of combined experience in treating children with the most complex general pediatric illnesses and injuries. We also bring together specialists from every medical and surgical discipline, as well as highly trained nurses, therapists, technicians and ancillary personnel.
In every case, we will refer your patient back to you for follow-up and care after discharge.
Outpatient diagnostic referrals
Our hospitalists offer comprehensive evaluation and diagnostic services, including:
Consultation for challenging diagnoses.
Outpatient evaluation as a second opinion or to determine the need for further consultation or evaluation.
Coordination of multidisciplinary outpatient care for a child with multiple medical conditions.
Close communication and the return to referring physicians for follow-up.
Phone consultations
When you are faced with a challenging diagnosis or difficult case, contact our hospitalists for a free consultation or second opinion. Challenged frequently by difficult diagnoses and complex conditions, our team of hospital-based pediatricians can draw upon each other's experience and strengths to help diagnose even the most complicated patient cases.
Referrals to specialists
When you turn to our hospitalists for a consultation, you can discuss the need for a referral to a specialist. If specialized help is needed, we can help you find appropriate pediatric specialists based on the specifics of your patient's case.