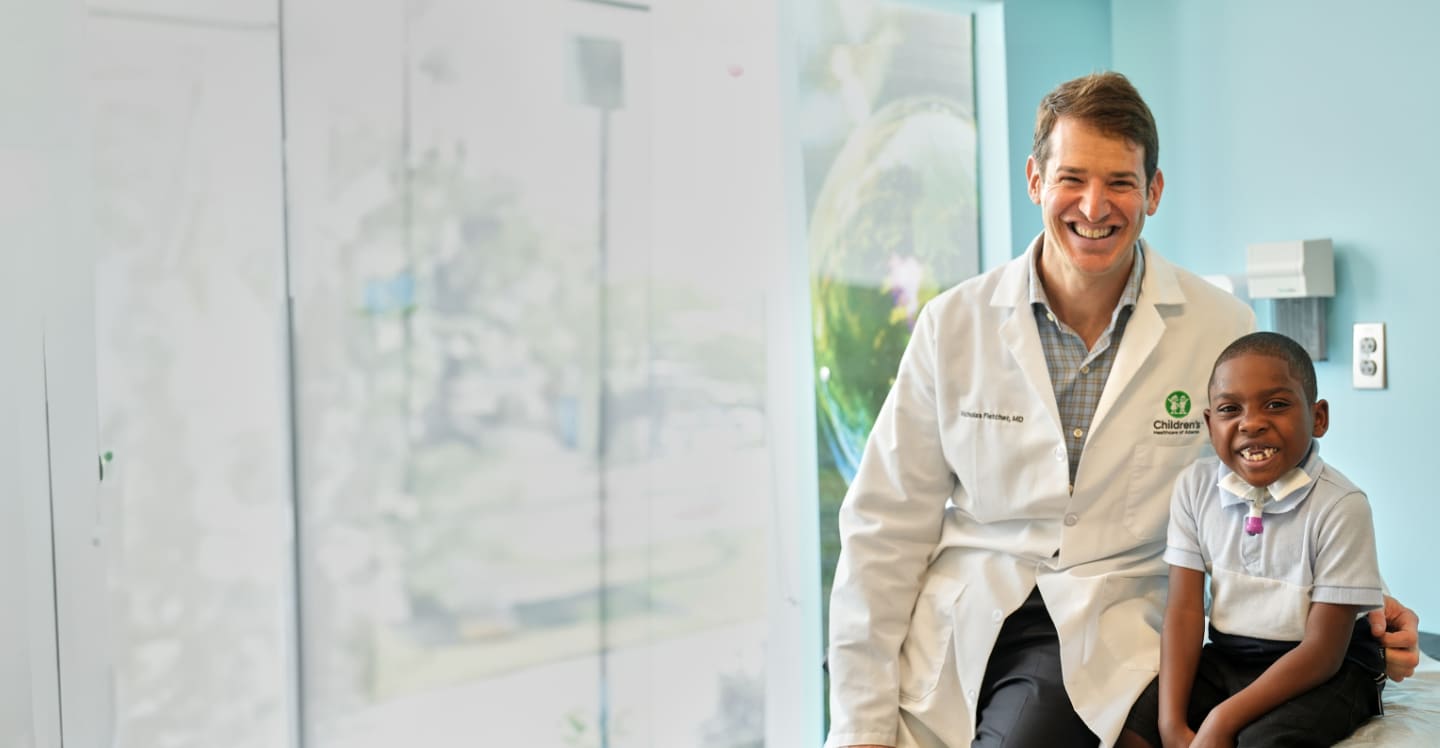 From the moment your child is born, the specialists at Children's are standing by. Whether it's to mend their first broken bone, hold their hand as they fall asleep for ear tube surgery or cheer them on when they get back on the field after a sports injury, our pediatric-trained team is here for your family.
Where you take them matters. Why? Because the care your child receives while they're still growing will impact the rest of their lives. While other hospitals may dabble in pediatric care, Children's specialists are experts in treating kids and teens because they are our only focus.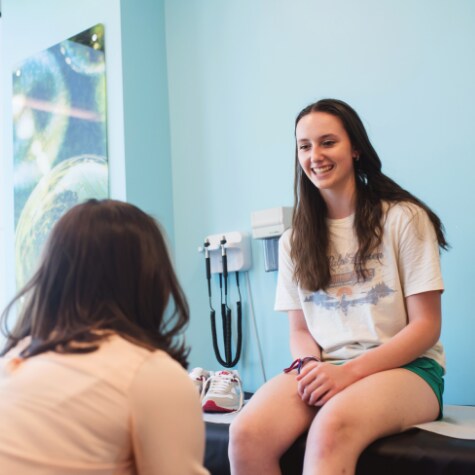 Leaders in Pediatric Care
The Experts in Caring for Kids and Teens
Our team of pediatric specialists understands that from birth to age 21, kids have very different medical and emotional needs than adults. That's why we're dedicated to treating kids and teens 100% of the time.
Why Choose Children's?
At Children's, our team understands that when it comes to the health of your kid, every detail matters. When you walk through our doors, you can take comfort knowing that our entire staff, from pediatiric physical therapists to pediatric anesthesiologists and surgeons, has been specially trained to care for your child.
Children's is the only hospital system in Georgia ranked as a top pediatric hospital by U.S. News & World Report.* This means we have the only nationally ranked programs for kids and teens in the state. In fact, U.S. News & World Report consistently recognizes Children's as one of the top pediatric hospitals in the country, including us on its annual "Best Children's Hospitals" list for more than a dozen years running.


We are the only hospital system in Georgia that is 100% dedicated to kids and teens.** While all of our pediatric providers have trained in different specialties, each one has trained specifically to treat kids and teens. That's the kind of dedication to Georgia's kids that you can only find at Children's.


More parents trust us to treat their children than anywhere else in Georgia.** It's true—more families bring their kids and teens to Children's for care (including surgery) than any other hospital in the state.
Learn more about why it matters where you take your child or teen for treatment.
More of What Matters
* U.S. News & World Report Best Children's Hospitals list in 2023-24. The report ranks hospitals for excellence in outcomes, program structure and national reputation in 10 pediatric specialty areas—with the survey questions created and refined by content experts in each field. Children's ranked in each of the 10 specialty areas. Learn more.
** Georgia Hospital Association (GHA) by hospitals in Georgia, ages 0-18 (2022). Does not include any freestanding ambulatory surgery data.